Last month Bruce Surtees wrote that Deutsche Grammophon had marked Pierre Boulez's 90th birthday year with the release of a 44-CD box set of all his DG recordings of music composed in the 20th century. Another project to honour the iconic composer is Pierre Boulez – Le Domaine Musical 1956-1967 (Accord/Universal 4811510, 10CDs) which documents the dozen years during which founder Boulez was at the helm of this seminal French concert society. This set has many personal resonances for me. It was the Domaine Musical recordings of Schoenberg's Verklärte Nacht and Pierrot lunaire (both included here) that originally sparked my interest in the Second Viennese School of composition (and eventually led to naming my contemporary music program at CKLN-FM Transfigured Night). Other Domaine recordings provided my introduction to the music of such composers as Messiaen, Varèse, Stockhausen, Henze, Pousseur and lesser known names likes Gilbert Amy and Jean-Claude Éloy.
These new sound worlds were revelations to me and had a profound effect on my musical development. It was these recordings under the direction of Boulez, and others that they led me to, which set the stage for many of my subsequent life choices. The radio show, which aired from 1984 until 1991, provided the opportunity to meet some of the most important creators of the music of our time, many thanks to the generosity of New Music Concerts artistic director Robert Aitken. This in turn ultimately led to my accepting the position of general manager at New Music Concerts in 1999 – after stints at CJRT-FM and the Canadian Music Centre – a post which remains my day job. It was in this capacity that I had the immense privilege to meet and assist Pierre Boulez during his stay in Toronto to accept the Glenn Gould Prize in 2002 and conduct a concert of his music which Aitken had prepared with NMC musicians. I am tempted to say that brought my musical development full circle, but it has in fact continued to grow thanks to the ongoing opportunities to interact with great composers and musicians provided by NMC (and The WholeNote!). But enough about me…
The Domaine Musical concert series began in Paris in 1954 and was based on three tenets: the "references" (early musical figures like Dufay and Gesualdo and later pioneers like Bach); "great contemporaries" (composers of the first half of the 20th century that remained virtually un-performed in France like Bartók, Varèse, Schoenberg, Webern and Berg); and Boulez' own generation (born around 1925). In addition to the ten CDs, the box includes a comprehensive more-than-100-page booklet (in French and English) with thorough program notes, historical background and a transcription of Claude Samuel's interview with Boulez from 2005 which appears on disc ten. In the interview Boulez discusses the philosophy and evolution of the programming of the series, including a detailed look at the very first concert presented: Bach's Musical Offering, works by Webern, Stockhausen and Nono, culminating in Stravinsky's Renard. While the bulk of the discs are arranged by subject – Les Références Françaises (Debussy, Varèse, Messiaen), Boulez the Composer, Les Compagnons de Route (Kagel, Nono, Henze, Pousseur, Stockhausen) – the set also includes an example of the original programming idea, presenting the third concert of the 1956 season in its entirety: Giovanni Gabrieli's Canzone dalle "Sacrae Symphoniea" 5 and 3; Stravinsky's Symphonies of Wind Instruments; Henze's Concerto per il Marigny; Messiaen's Oiseaux exotiques and Éloy's Equivalences. The set opens with the Tenth Anniversary Concert featuring seminal works by Stockhausen, Berio, Boulez (Le Marteau sans maître) and Messiaen and the final disc includes the first-ever recording of Le Marteau from 1956.
Add to this a disc devoted to Stravinsky and three exploring the early, middle and mature works of the New Viennese School and we are presented with an impressive introduction to the music of the first half of the 20th century and the seminal years of the post-war generation of composers who were to dominate Western Art Music for a number of decades. The sound quality of the recordings is varied, but as Bruce Surtees points out elsewhere in these pages "the brain soon adjusts" and the importance of this as a historic document – not to mention a personally rewarding trip down memory lane! – easily makes up for any sonic inconsistencies.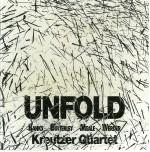 Another CD of music composed around the general time of the Domaine Musical came my way this past month, but without an obvious context. The Kreutzer Quartet's Unfold (Move Records MD 3371 move.com.au) features works by four composers previously unknown to me (Don Banks, Nigel Butterley, Richard Meale and Felix Werder), as was for that matter, the string quartet itself. The back cover of the disc gives neither composer birth years nor composition dates and I found myself thinking that, since I had not heard of them, this was likely a crop of young composers being championed by an equally young ensemble. I also thought that a group named "Kreutzer" would likely be most interested in the music of Beethoven or perhaps Janáček. I put on the disc without opening the booklet and was very surprised by what I heard. Where would they have found young composers writing in such a distinctly old-fashioned way? By old-fashioned I do not mean music that sounds like it was written in the 18th or 19th century as is sometimes the case these days, but rather music written in the uncompromisingly "difficult" style of the 50s and 60s. Eventually I decided I had better read what the booklet had to say and it seems I was wrong on all counts in the assumptions I had made judging the CD by its cover.
Although I have not been able to determine when the quartet was founded, it has been around for at least 15 years and is the dedicatee of more than 200 works. Based in the UK, it is very active in Europe and its previous discography includes cycles of works by Gerhard, Finnissy, Birtwistle, Tippett and Hallgrimsson. I was also wrong about the composers. Far from being young, they are all of the Boulez generation: Don Banks (Australia 1923-1980), Felix Werder (Germany/Australia 1922-2012), Nigel Butterley (Australia b. 1935) and Richard Meale (Australia 1932-2009). So there are common threads, all Australian by birth or naturalization, and all works composed in the decade beginning in 1964. But what is the connection of the quartet to the repertoire? I'm left scratching my head. I see that the recording, on an Australian label, was funded by the Australia Council for the Arts and so perhaps that is explanation enough, but I'm still curious. I see no mention of an Australian residency or even a "Down Under" connection in the biographies of the quartet that I can find, and certainly no mention in the disc's booklet. I think there must be an interesting story behind the project that remains to be told.
That being said I think the music speaks well enough for itself and I'm glad to have had the opportunity to get acquainted with it. Peter Sculthorpe is the only contemporary Australian composer I've had much exposure too and this music is very different from his, which is so grounded in the landscape and aboriginal culture. This is not to say that the composers represented here are four peas in a pod. Each has a distinctive voice – Werder's the most abrasive and Butterley's the most atmospheric, with Banks and Meale each echoing aspects of Schoenberg and his school, but in individual ways – and together they provide an intriguing insight into a lesser-known place and time.
I find it curious that the thoughtfully presented program notes, which provide welcome background on the individual works (if not of the project itself), are arranged in a different order than the pieces are presented on the disc. On second listening I chose to program the works as per the notes described and found it a very satisfying experience, one that I would recommend to anyone interested in discovering some unknown classics of the 20th century.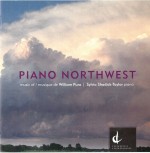 The latest Centredisc to come my way is Piano Northwest – Music of William Pura (CMCCD 20915) featuring pianist Sylvia Shadick-Taylor performing works spanning a quarter of a century by the senior Winnipeg-based composer. Although a founding member of the Manitoba Composers Association and Winnipeg's IZ Music, as well as serving on regional councils of the Canadian Music Centre and the Canadian League of Composers, Pura's academic training was in fine arts and he taught at the University of Manitoba School of Art until his retirement in 2010.
Pura also studied piano extensively and his idiomatic understanding of the instrument serves him well in the compositions presented here, all of which draw on extra-musical subjects for their inspiration. Nemesis (2008) has two such points of departure, a poem of the same name by H.P. Lovecraft and Johannes Kepler's 17th-century calculation of the intervallic relationships between the six known planets. It is a dense yet pointillistic work, which explores a variety of moods over its ten-minute duration.
The Statue's Desire once again draws on texts, in this case a prose poem by the artist Giorgio de Chirico as well as a song by Charles Ives. Although the works are not settings per se, the texts are given in the composer's program notes, allowing us the opportunity to search for parallels between the words and the music.
The most substantial work on the program is Sonata Northwest 1985, written in 1990 (and revised in 2006) to commemorate the centennial of Louis Riel's 1885 Northwest Rebellion. (This is a theme Pura would return to a decade later in his hour-long musical drama Batoche for two singers, three dancers and small ensemble.) An extended Lento cantabile movement is followed by a brief Trio in which a harmonica and snare drum are added, hauntingly simple parts which can be played by the pianist or, as in this case, by additional musicians (George Andrix and Jonathan Taylor respectively). I imagine the slowly repeated snare drum taps as representing a march to the gallows. The last movement Ballade is somewhat reminiscent of Ives' Concord Sonata, with its polyrhythms and polytonalities and passing references to familiar-sounding tunes.
Shadick-Taylor's biographical entry makes a point of noting her exploration of composers' ideas and inspirations, musical building blocks, which in combination with her command of her instrument "transform a fine performance into a captivating story." Pura's prosaic compositions benefit greatly from the understanding of this "brilliant storyteller."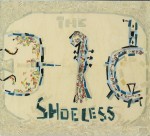 As usual, my month would not have been complete without something completely different. The Shoeless is the eponymous album by a young Toronto string band (theshoeless.com) with the somewhat unusual instrumentation of cello (Eli Bender), banjo (Frank Evans) and fiddle (Emilyn Stam), with occasional vocals by all. This debut release is a melange of mostly original tunes (with Stam penning the lion's share) and traditional tunes, with a couple of outside offerings by accordionist Stéphane Milleret and fiddler Gudrun Walther. Although the CD is bereft of any information beyond titles, composers and durations plus recording credits, a visit to the website, and the links beyond, provides evidence of a wealth of experience that belies the youth of the individual members. Self-described as a "cross-cultural stew, combining the sounds of Klezmer, French, Celtic, Appalachian and English music," this album is a breath of fresh air and another fine example of a new generation rejuvenating an old tradition. Concert note: The Shoeless can be heard in Hamilton on May 6 at the Artword Artbar, in Kitchener on May 7 at Café Pyrus (with the Ever Lovin' Jug Band) and here in Toronto on May 13 at Musideum (with Soozi Schlanger).
We welcome your feedback and invite submissions. CDs and comments should be sent to: DISCoveries, WholeNote Media Inc., The Centre for Social Innovation, 503 – 720 Bathurst St. Toronto ON M5S 2R4. We also encourage you to visit our website thewholenote.com where you can find added features including direct links to performers, composers and record labels and additional, expanded and archival reviews.
David Olds, DISCoveries Editor
discoveries@thewholenote.com