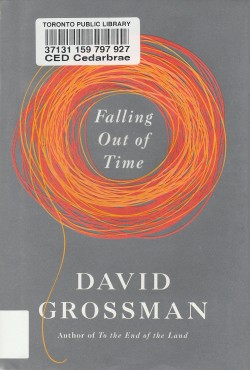 Housebound in these COVID-19 days, I find I'm reading even more than usual. And it's taking longer than normal because I'm making a point of supplementing my reading by listening to all the music mentioned in the books as I go. Pauline Delabroy-Allard's Ça raconte Sarah, a tragic story of the love between two young women, included Schubert's Trout Quintet and the quartet Death and the Maiden, Bartók's String Quartet No.4 and Mendelssohn's Octet. Sarah Léon's Wanderer, a saga of friendship and unrequited love between a child prodigy pianist and a young composer/cellist featured Schubert's Arpeggione Sonata, his late piano works, Winterreise and other lieder, along with Chopin's Piano Trio and Brahms' Alto Rhapsody. Wallace Stegner's Crossing to Safety, the story of the lifelong friendship of two couples who meet early in their academic careers, led once again to the Trout Quintet, Ferde Grofé's Grand Canyon Suite and Beethoven's Ninth Symphony. Most eclectic of all is Haruki Murakami's Norwegian Wood, which I'm only a third of the way through. It has already sent me off to find Brahms' Fourth Symphony and Piano Concerto No.2, Bill Evans' Waltz for Debby, Sgt. Pepper's Lonely Hearts Club Band plus a number of pop classics and, strangely, a whistled version of Creedence Clearwater Revival's Proud Mary. (It took a while to track this last one down, but I was able to find it on Amazon for 99 cents.)
All this could be considered incidental music to the books, although Death and the Maiden loomed larger than that in Delabroy-Allard's tale, as did Winterreise in Léon's, but two discs I want to talk about this month actually take their inspiration and raison d'être from specific works of literature. My interest was sparked for Osvaldo Golijov's Falling Out of Time when I realized that it was based on a book of the same name by David Grossman, an author whose works I have previously enjoyed. And Kjartan Sveinsson's Der Klang der Offenbarung des Göttlichen is based on the novel World Light by Icelandic Nobel Prize-winning author Halldór Laxness, another of my favourites.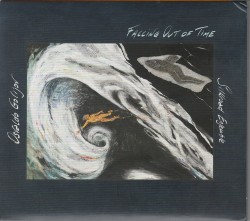 Golijov's Falling Out of Time, performed by the Silk Road Ensemble (inacircle-records.com/releases) has another serendipitous connection to my reading life. It seems that Golijov conceived of the project after a meeting with the founder of the Parents Circle, an organization that brings together Palestinian and Israeli parents who have lost children in the ongoing conflict in their homeland(s), in hopes of finding some semblance of healing and some road to eventual peace. I had not been aware of this organization until about a month ago when I read an incredibly moving "novel" called Apeirogon by Colum McCann. I use quotation marks to qualify the definition. Although a work of fiction, McCann's main characters are actual members of the Parents Circle, a Palestinian whose daughter was shot and killed by an Israeli soldier, and an Israeli whose own daughter was killed by a Palestinian suicide-, or more accurately, murder-bomber, both as innocent bystanders. The book incorporates chapters by both of these real fathers who describe their own states of being and give context to McCann's fiction (which they condone). A truly magnificent book.
How does a person stay alive after losing a child? Grossman's poetic book tells the stories of a number of people in that situation who, as a result, have fallen out of their own lives into a dreamlike state. It opens with a narration by the Town Chronicler who describes the village at night, much in the way of Dylan Thomas' Under Milk Wood. We next meet a Man who decides he must go "there" to find his dead son, although his wife assures him "There is no such place. There does not exist." Nevertheless he departs to wander, muttering, in ever-widening circles in his search. As the book unfolds more and more lost parents join the ghostly parade, each telling of their own loss. For the Walkers, "Poetry is the language of my grief." Golijov's stark and wrenching adaptation of the texts, originally in Hebrew but presented in both Hebrew and English translation (included in the booklet), is extremely effective. Wu Tong is especially moving in his heart-wrenching depiction of the Walking Man. Drawing on the resources of the Silk Road Ensemble, Golijov employs a variety of traditional and exotic instruments and some electronics to accompany and extend the voices of the various characters. As Grossman calls his book "a Novel in Voices," Golijov describes his rendition not as an opera or a song cycle, but "a Tone Poem in Voices." Grossman says in an introductory note: "In this work by Osvaldo and the wonderful Silk Road Ensemble, I heard the voice of human pain and grief laid bare – the scream of an animal. […] It is true that no one knows what hides behind the impenetrable wall of death. But there is one place, or rather one dimension, where we can feel, if only for an instant, both the absolute nihility of death and the full absence of life. And that dimension is art. It is literature and poetry, music, theatre and cinema, painting and sculpture. When we are in that place we can sense, concurrently, both the everything and the abysmal void. The negation of life and its affirmation. I hope that listening to this creation will provide you, too, with this sensation." It did for me.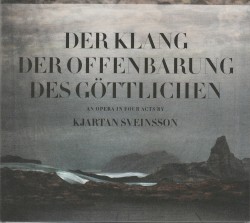 Sveinsson, a member of the Icelandic ambient/post-rock band Sigur Rós, has in recent years become a celebrated film composer, including the 2005 Academy Award-nominated short film Síðasti bærinn (The Last Farm) and the 2011 Eldfjal (Volcano). Der Klang der Offenbarung des Göttlichen, The Explosive Sonics of Divinity in English, is performed by Filmorchester Babelsberg and Filmchoir Berlin under Davíð Þór Jónsson
(sonoluminus.com/store/derklang).
Laxness' four-part novel revolves around Ólafur Kárason, an unloved foster child on a farm in rural Iceland around the turn of the last century, his belief that one day he will be a great poet, and his "incurable longing for beauty and its catastrophic consequences." Sveinsson's adaptation uses Kárason's poems and thoughts from the book, translated into German. Magnus Magunsson's English translations – he also translated the novel – are provided in the booklet. Sveinsson calls his creation an opera, but the only characters in this unique work are set designs painted by Ragnar Kjartansson. There are no people on the stage, (an opera with no divas says the composer); the orchestra, solo cellist, vocal trio and chorus perform unseen from the pit. The first of its four movements is purely instrumental and is strongly reminiscent to my ear of Górecki's Symphony of Sorrowful Songs. The sombre mood continues in the following movements where the choral settings are somehow lush and stark at the same time. Kjartansson's stage sets are said to be rooted in "Germanic romantic clichés" and I assume the striking paintings, which adorn the four panels of the cardboard packaging, are drawn from them. It is an impressive addition to Sono Luminus' ongoing commitment to bringing Icelandic culture to the world.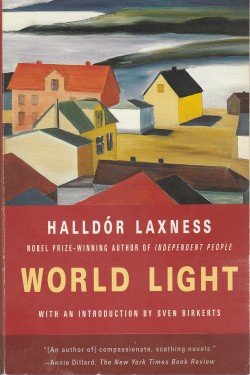 During my tenure at CJRT-FM in the 1990s, one of my great pleasures was getting to know and work with Latvian-Canadian composer Tālivaldis Ķeniņš (1919-2008). During one of my years there "Tāli" was the subject of our annual week-long Canadian Composer Retrospective, which involved an extended documentary which I produced, and daily broadcasts of his music, including a concert that featured his Viola Sonata, commissioned for Rivka Golani especially for the occasion. After service in the Second World War, Ķeniņš settled in Paris where he studied with Tony Aubin and Olivier Messiaen at the Conservatoire. After successful completion of his degree, including a first prize in composition for his Cello Sonata, he moved to Canada and became an important fixture in our musical life, teaching for many years at the University of Toronto and serving as the president of the Canadian League of Composers. 2019 marked the centenary of Ķeniņš' birth and although I'm not aware of any particular fanfare to mark that occasion, it is nice to see that two new recordings of his orchestral music have just become available.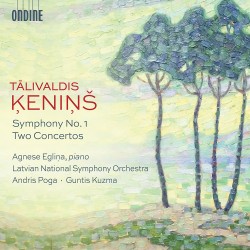 The first to arrive, Tālivaldis Ķeniņš – Symphony No.1; Two Concertos, features the Latvian National Symphony Orchestra on the Ondine label (naxosdirect.com/search/ode+1350-2). The Concerto di camera No.1 for piano and chamber ensemble (flute, clarinet and strings) was composed in 1981 and first performed during the Latvian Song Festival at U of T on Canada Day that year. Ķeniņš says, "This is not a virtuoso romantic concerto but rather a work held within the baroque and classical framework in a concertante style, where the thematic material is a neverending development and takes shape in the dialogue between the soloist and the other members of the chamber group." The soloist in this performance is Agnese Egliņa. In the Concerto for Piano from 1990 the accompanying string orchestra is complemented by an extensive obbligato percussion part, performed by Edgars Saksons. Once again the soloist is Egliņa. Both concertos are conducted by Guntis Kuzma. The earliest work, dating from 1959, is the first of eight symphonies that Ķeniņš would pen over his career. The eminent Latvian critic in exile, Jānis Cīrulis, called this work "a mighty symphonic edifice, which rises above our local musical structures." It was first played at the Indianapolis Latvian Song Festival in 1960 and shortly thereafter in Vancouver and Winnipeg and broadcast by the CBC. This June 2020 performance from Riga's Great Guild Hall is conducted by Andris Poga.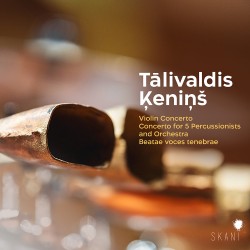 The second disc was produced by the Latvian Music Information Centre. Tālivaldis Ķeniņš – Violin Concerto; Concerto for Five Percussionists and Orchestra; Beatae voces tenebrae (LMIC088 skani.lv) once again features the Latvian National Symphony Orchestra under the direction of Andris Poga in performances from the Great Guild Hall earlier this year. The Violin Concerto dates from 1974 and was commissioned by the CBC for Steven Staryk who gave the first performance with the CBC Vancouver Orchestra. The internationally renowned Canadian soloist and concertmaster – he had been the youngest ever to hold that position with the Royal Philharmonic Orchestra at the age of 24 – was visiting professor at the University of Victoria at the time. At the premiere, Vancouver Sun critic Lloyd Dykk perceived the Violin Concerto as "an old-fashioned melange of Romantic and Neo-Classical patterns and moods ... prominent in its Milhaudish playfulness." The soloist in this performance is Eva Bindere, winner of the Latvian Grand Music Award in 2016 for musician of the year. She says: "This concerto was a true surprise. I believe it's absolutely world-class music, written extremely professionally, with a wonderful technical understanding of the instrument, [...] In the musical sense, the concerto is very saturated; much depends on the soloist's personal contribution... [but] the whole process brought me joy, and I never felt that this composition needed any sort of subjective 'assistance.'"
The Concerto for 5 Percussionists and Orchestra (1983) was commissioned by the Faculty of Music, U of T, with support from the Ontario Arts Council, on the occasion of Ķeniņš retirement (although he would stay active as professor emeritus for many more years). Ķeniņš had a close relationship with percussion. In a conversation with Edgars Kariks, he stated: "I appreciate the extensive opportunities that percussion instruments offer. They provide so much colour. They give my music a dynamic profile... something like an independent objective. They serve as the foundation for all of the dramatic elements..."
Beatae voces tenebrae was commissioned by the Composers, Authors and Publishers Association of Canada (CAPAC, now SOCAN). In 1977, in conjunction with the Frankfurter Buchmesse, the world's largest trade fair for books, CAPAC organized Canadian Music Week in several cities in Germany – eight concerts featuring various compositions and performers from Canada. The premiere of Beatae voces tenebrae was given by the Beethovenhalle Orchestra in Bonn, conducted by Boris Brott. The CBC issued a double LP of works featured during that event which has held a treasured place in my collection over the years. I am delighted by this new recording of one of Ķeniņš' most moving orchestral works. He did not often provide detailed program notes, but this work is an exception: "This composition coincides with a period of grief in the life of the composer who was mourning the sudden passing of two close friends. These events have influenced the meaning and design of the work and explain the frequent allusions to motivic ideas by classical composers bearing on similar concerns. Through a series of images of serenity and drama, past and present intermingle in sudden flashes of emotion and various dimensions of human anguish..." The excellent booklet notes detail some of the quotations from Liszt, Bach (and the well-known BACH motif – B flat, A, C, B natural which appears frequently), Beethoven and Fauré, with bar numbers and timings of where to find them in the recording. The composer's epigraph on the score reads "to those beloved shadows who once were a part of our lives."
I am honoured to have known Tāli Ķeniņš as a colleague and proud that he considered me a friend. He inscribed my copy of his biography Between Two Worlds (by Ingrida Zemzare, in Latvian, with English summary) "For David Olds, in true friendship." I will treasure it always.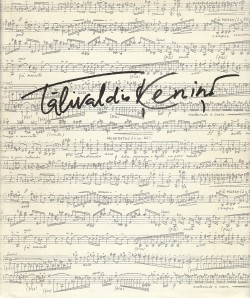 And one final note, speaking of colleagues and friends, while preparing for this article and for David Hetherington's recent virtual recital "Cello Masterworks" (newmusicconcerts.com), I listened to Hetherington and William Aide's recording of Ķeniņš' prize-winning Cello Sonata on a disc that also includes his Piano Quartet No.2 (with Paul Meyer and Steven Dann) and the Concertante for flute and piano with Aide and Robert Aitken (Centrediscs CMCCD5997 cmccanada.org/shop/cd-cmccd-5997). Highly recommended!
We invite submissions. CDs, DVDs and comments should be sent to: DISCoveries, WholeNote Media Inc., The Centre for Social Innovation, 503 – 720 Bathurst St. Toronto ON M5S 2R4.
David Olds, DISCoveries Editor
discoveries@thewholenote.com