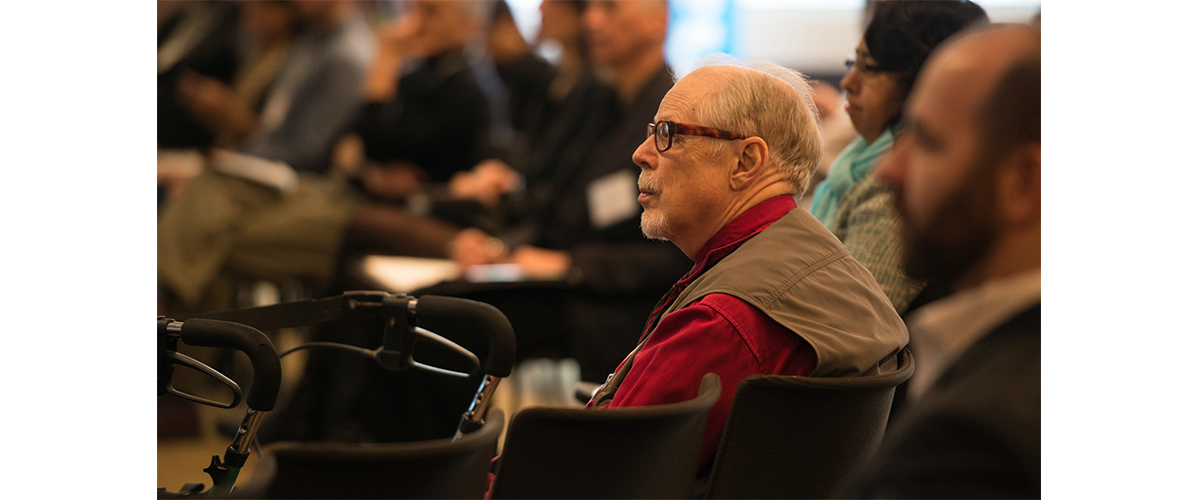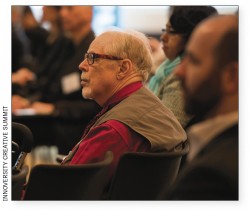 At The WholeNote we knew the late Bill McQueen as a founding member and forever champion of the Counterpoint Community Orchestra, based out of the 519 Church St. Community Centre in Toronto. Bill played clarinet and served in various capacities as a board member and chairperson from 1987 to 2016. Counterpoint Community Orchestra's regular classified ad, encouraging musicians of all kinds to join the orchestra, was updated by Bill in person only a few weeks before he died. He appeared in our office, late on a winter afternoon, to make sure the ad was all in order, and chatted with me about the upcoming December concert. Then he was gone. And he will be missed.
McQueen was deeply committed to Counterpoint's continuity not only as an inclusive community orchestra, but one which emerged from and is still giving back to the LGBTQ community. He was also the guy sitting at the back with the sweet clarinet, doggedly patient about taking the time to get things right, with a warm smile and a great sense of humour, who liked to think up entertaining names and themes for concerts.
McQueen's life touched and changed the lives of so many that it's very hard to know where to begin, other than at the beginning. He was born in Alva, Oklahoma, into a family of musical people. After high school, he moved to New York City where he earned a B.A. in humanities from the City University of New York. A person of profoundly humane politics he left the USA and its war with Vietnam in 1969 and moved to Canada, first to Montreal and then to Toronto where he earned an M.A. in adult education and learning from the Ontario Institute for Studies in Education at U of T. He worked in New York City as a radio program host for about ten years and later at the Globe and Mail inToronto.
He was the editor, for several years, of the Canadian Association for Studies in Adult Education journal and worked to engage students and academics in that field in the promotion of democratic citizenship and lifelong learning. McQueen's personal lifelong musical activities are a testament to the way he led by example.
He was a community organizer and tireless advocate for social justice. He worked as an adult educator, also as a consultant for small to large corporations on including people with disabilities – not just in hiring practices but in the company culture. He co-founded Fireweed Media Productions whose work gave rise to The Disability Network, a groundbreaking series that ran on CBC Television from 1990 to 1997.
Author, former journalist and broadcast producer, Cynthia Reyes, wrote on her website in A Strong Voice, Silent Now: "Most of Bill's work was voluntary. He was a musician, and belonged to his beloved symphony, but there's an impressive list of other voluntary initiatives…many of them focused on getting people with disabilities employed in the media, or changing the way the media portrays them." Read more about this aspect of Bill McQueen's life, including Reyes' personal account of how he helped her at a time of great need, at cynthiareyes.com.
Bill McQueen passed away suddenly in February 2017 from a brain hemorrhage – a complication of his health conditions. Bill is survived by his longtime partner Bon Posavanh; his brother, Jim McQueen, and Jim's wife Beth Wolf; his niece Kathy McQueen; and his nephew James McQueen. And by his orchestra.
Jack Buell