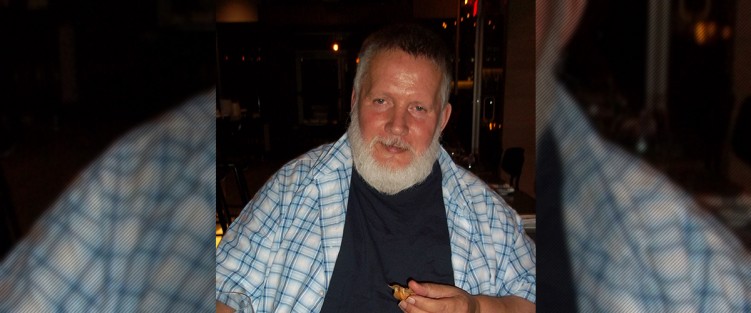 Much has already been penned in celebration of the remarkable career of the late Neil Crory (1950–2019). The tributes often focus on Crory's enthusiasm for and support of classical singers in Canada. And indeed Crory's influence in the musical community was far reaching.
Surprisingly little has been mentioned thus far, though, about his strong support of Canadian composition. But in fact, Crory had a keen interest in the development of Canadian composers. Through his activities as a member of the national radio music department of CBC Radio, he initiated numerous commissions and creative projects for CBC Radio music programs. The program I created for CBC Radio Two, Two New Hours (1978–2007), was fortunate to be the place where many of Crory's projects were aired, enabling our listeners to witness the exuberant programming that was the hallmark of his creativity.
Some of our most ambitious Two New Hours productions, in the cause of original Canadian music, benefited from Crory's participation. An example of this: Glenn Buhr's large-scale work, Cathedral Songs, commissioned as an expression of musical community building, to celebrate the newly opened Canadian Broadcasting Centre in Toronto and to be performed in-the-round in the Barbara Frum Atrium, by the Toronto Symphony Orchestra, Nexus, the Toronto Children's Choir, and the Hannaford Street Silver Band. In March of 1995, these forces duly assembled for a concert titled "Cathedral Songs," in which the eponymous composition by Glenn Buhr had its premiere. As the CBC Radio Music liason with the Toronto Symphony, Crory made sure that the TSO was at the centre of it all. The Atrium's 700 seats were full, and the concert was broadcast live-to-air, serving an audience of thousands of listeners across Canada. The concert, the broadcast, Buhr's new work and all the other pieces performed in that broadcast made a statement: Canadians creating together and aspiring for excellence can achieve greatness by harnessing the creative juices of a community. Alec Frame, vice president of CBC Radio at the time told me, "I wish that concert could have gone on forever!"
Another example: Crory was involved with commissioning the late Harry Freedman's (1922–2005) major composition, Borealis, in 1997, which combined the forces of the TSO, the Danish National Radio Choir, the Swedish Radio Choir, the Elmer Iseler Singers and the Toronto Childrens' Chorus, all under the direction of conductor Jukka-Pekka Saraste and deployed surrounding the audience, from the ground floor up into the various levels of balconies, ringing the ten-story Barbara Frum Atrium. The occasion in this case was our collaboration with the "Northern Encounters Circumpolar Festival of the Arts," organized by Soundstreams Canada. The effect of the music was stunning. Freedman himself considered it one of his finest achievements in writing for large-scale musical forces, calling it "A summation."
Chris Paul Harman (b. 1970) was one of the Canadian composers that Crory commissioned several times. Harman was, at age 19, the youngest Grand Prize winner in the history of the CBC/Radio-Canada Council National Competition for Young Composers (1973–2003). Crory was a close follower of all the various CBC/Radio-Canada music competitions, and he was impressed by the promise of this talented emerging composer. "Neil's commissions, especially those for the St. Lawrence String Quartet (SLSQ) and for the CBC Radio National Competition for Young Performers would have lasting impact on my career," Harman told me. The SLSQ went on to commission a second quartet from Harman, and played both works in Canada, the US and abroad. Later, Harman's Globus Hystericus, commissioned for the Young Performers' competition, was subsequently taken up by several pianists including Christina Petrowska Quilico, (who recorded it for Centrediscs), as well as Stephen Clarke and Simon Docking, among others.
Hong Kong-born Chan Ka Nin (b.1949) was another Canadian composer for whom Crory had a special affinity, and he commissioned several of Chan's works. Chan told me, "As I was starting out to teach at the University of Toronto after my graduation, Neil commissioned me to write Among Friends in 1989 for the Amici Ensemble. The piece won the Juno Award for Best Classical Composition in 1994, and has since been performed numerous times. I am not exaggerating to say that Neil and the CBC were instrumental in launching my career. I always remember him to be a gentle person with thoughtful insights." Among Friends, and other works that Crory commissioned Chan to compose for the Amici Ensemble, were recorded in Glenn Gould Studio and released on a CBC Records CD titled Majestic Flair. Copies of that CD are available through the Canadian Music Centre.
Later on, Chan was among the group of Canadian composers Crory commissioned to write preludes and fugues in honour of a very special Glenn Gould anniversary. Crory wrote: "In searching for a manner in which CBC Radio Two could pay tribute to pianist Glenn Gould on what would have been his 75th birthday (September 25, 2007,) I was reminded of the means by which composers throughout history have honoured the memory of Johann Sebastian Bach – the composer most associated with Glenn Gould. Composers from Robert Schumann, Franz Liszt and Max Reger to Hanns Eisler, Walter Piston and Nino Rota have all celebrated Bach's genius with works based upon the letters of his name: B-A-C-H (Note: in German, B equals B flat; and H equals B natural.) In this spirit, CBC Radio 2 commissioned 11 composers, from coast to coast, each to write a prelude and fugue for piano based upon the available letters in Glenn Gould's name (G-E-G-D). I think that you will be pleasantly surprised by the range and diversity of approaches that our composers have taken in realizing their individual commissions."
In addition to Chan, Crory chose composers Kati Agócs, Malcolm Forsyth, Gary Kulesha, Andrew Paul Macdonald, Diana McIntosh, Jocelyn Morlock, André Ristic and Ana Sokolović, to write for a top-flight group of pianists, together with pianist-composers Stewart Goodyear and Heather Schmidt who recorded their own pieces. The resulting CD is also available on the CMC's Centrediscs label, titled So You Want To Write A Fugue, a title shared with one of Gould's own compositions.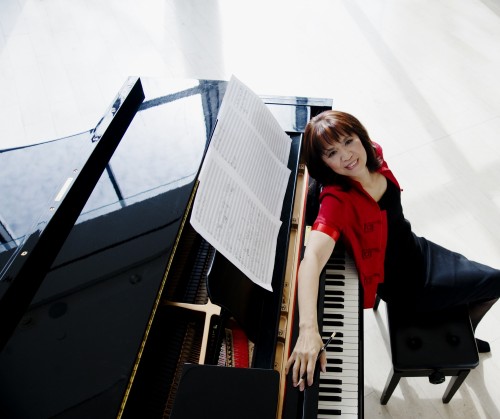 Gould also led Crory to Toronto composer Alexina Louie. In 1982, when Louie was in the midst of composing a string orchestra work for the Faculty of Music of McGill University, she received the news of the Gould's premature death. Louie's response took the form of an outpouring of grief expressed through the music as she completed the work. The heartfelt hommage to Gould touched Crory deeply, so much so that thereafter he sought out Louie whenever her works were performed by the TSO. They became friends, and in 1999, Crory commissioned Louie to compose the Gouldberg Fanfares, to be performed at the Glenn Gould Prize ceremony for Yo-Yo Ma. Crory also brought CBC Radio in as a co-commissioner, together with the TSO, of Louie's 2008 Pursuit, a concerto for string quartet and orchestra written for the Tokyo String Quartet.
Louie told me that Crory was an enthusiastic adviser for her whenever she was casting singers for her opera projects. For example, he strongly suggested she cast the rising young tenor, Lawrence Williford in two of her television operas, Burnt Toast (2004) and Mulroney: the Opera (2011.) She remembers visiting him as he was in failing health, and that upon leaving his apartment he handed her a pencil, asking her to autograph the concrete inside the front door. She noticed the wall was filled thick with such autographs.
This past summer, at the premiere of her Summer Music, a quintet commissioned by Toronto Summer Music, Louie wrote that the work is, "Dedicated to the memory of my friend, Neil Crory who, as a CBC Music Producer, tirelessly promoted and supported the careers of so many singers, instrumentalists and composers with selfless devotion."
In light of the depth and impact of his work, and to celebrate his extraordinary life and career, a group of Crory's friends and colleagues have organized a Neil Crory Tribute Concert, scheduled for Friday, October 11, 2019 at Jeanne Lamon Hall, Trinity-St. Paul's Centre. Participating artists will include Phillip Addis, Isabel Bayrakdarian, Isaiah Bell, Benjamin Butterfield, Tracy Dahl, Nathalie Paulin, Brett Polegato, Jean Stilwell, Krisztina Szabó, Daniel Taylor, Erin Wall and Monica Whicher, along with CBC Radio-Canada personalities Ben Heppner, Eric Friesen, and Françoise Davoine. Fittingly, the concert will be recorded by CBC Radio Music for future broadcast. Tickets and information are available at tafelmusik.org/crory.
David Jaeger is a composer, producer and broadcaster based in Toronto.
In the Spirit of Glenn Gould (1932–1982)
Returning to the topic of Glenn Gould, the ongoing annual observance of September 25 as Gould's birthday, will bring with it some announcements by the Glenn Gould Foundation. On this day, the Glenn Gould Foundation will officially open the nomination process for the Thirteenth Glenn Gould Prize, defined by the Foundation as "an international symbol of creative excellence awarded to an individual for a unique lifetime contribution that has enriched the human condition through the arts." As always, members of the public from anywhere in the world will be invited to submit the name of an artist they passionately believe deserves to become the next Glenn Gould Prize Laureate. Nomination forms are at glenngould.ca.
The Foundation will also offer two presentations to mark the occasion, by renowned professor of political philosophy, Joshua Cohen. On September 25 at 6:30 pm, Cohen will speak on the theme, "Gould's Variations and the Human Qualities that Foster Remarkable Creativity" at the Al Green Theatre, Miles Nadal Jewish Community Centre. And on September 26, at 6:30, he will speak at the Isabel Bader Theatre, University of Toronto, on the topic. "Central Park: A Design for Democracy." Tickets for both presentations are also available online at glenngould.ca.