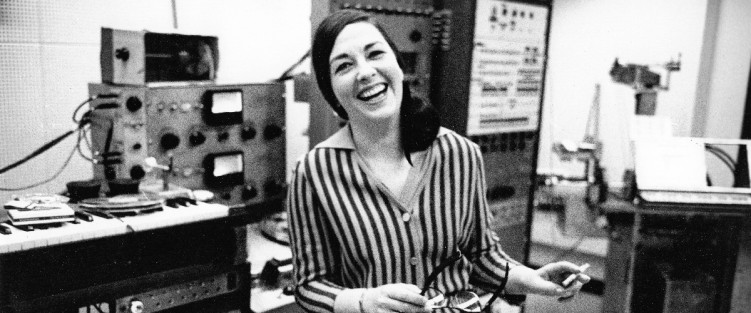 Now in its 49th season,Toronto's New Music Concerts (NMC) remains one of the main presenters of contemporary concert music in Toronto, with a long and diverse legacy of bringing first performances of significant new works to Toronto audiences, covering compositions from a wide range of styles, written by living composers from around the world, including Canada.
NMC was founded in 1971 by composer-flutist Robert Aitken and composer Norma Beecroft. In her unpublished NMC Memoirs, Beecroft wrote, "Norma and Bob founded a baby. This was not your usual conception, but a brainchild which would revolutionize the city of Toronto's musical public – we hoped. In fact, it was not our brainchild, but seeds that were planted by the Canada Council, which found fertile ground in the thoughts and dreams of both of us."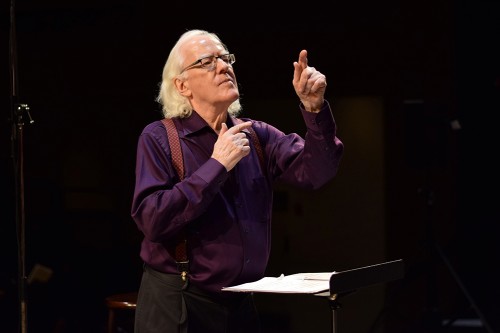 Aitken and Beecroft had previously collaborated, in the 1960s, with a larger group of composers and performers in a series called Ten Centuries Concerts. As its name suggested, this had been a series with an extremely broad range of potential repertoire. But for the newly created NMC, the main objects were both clear and ambitious:
To promote interest in the art of music and contemporary musical ideas;
To advance knowledge and appreciation of musical culture, with special emphasis on contemporary music;
To perform, preserve, publish, record and broadcast all forms of contemporary music;
To establish and maintain a series of concerts to compare, contrast and illuminate, by imaginative and experimental programming, music of the modern age; and so on."
The decades that followed: these objectives defined precisely what NMC did, ambitiously and with remarkable rigour. Aitken and Beecroft insisted that the composers on NMC concerts should come to Toronto and be present for the preparation of their works, to assure the authenticity of the performances. Aitken also insisted on a full schedule of rehearsals, so that all the music, regardless of its difficulty, was fully ready to be performed. This policy was costly, but it set an incredibly high standard for performance. Accordingly, dozens of the leading composers from around the world were invited to Toronto for definitive performances of their most recent and most challenging works, and the list of those who were drawn to Toronto for the NMC series reads like a who's who of contemporary composition: John Adams, Lucian Berio, Pierre Boulez, Henry Brant, John Cage, Elliott Carter, George Crumb, Peter Maxwell Davies, Vinko Globokar, Helmut Lachenmann, Witold Lutoslawski, Krzysztof Penderecki, Karlheinz Stockhausen, Toru Takemitsu, Iannis Xenakis and many more. And the list of Canadian composers is every bit as comprehensive, including Aitken and Beecroft themselves, and also John Beckwith, Walter Buczynski, Brian Cherney, Harry Freedman, Serge Garant, Chris Paul Harman, Alexina Louie, Bruce Mather, Barbara Pentland, Murray Schafer, Harry Somers, Ann Southam, Gilles Tremblay, Claude Vivier, John Weinzweig and on and on...yet another who's who list!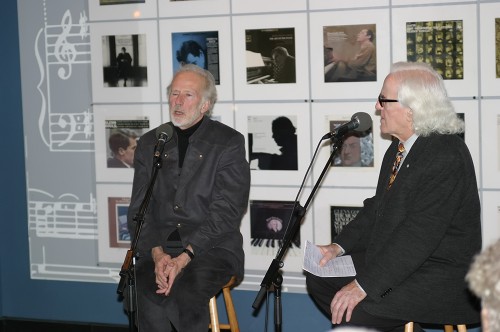 On the record: an equally impressive third list can be found on the NMC website, newmusicconcerts.com: a detailing of the 16 recordings featuring Aitken and the NMC Ensemble. Perhaps the most striking of these are the collections of chamber works by Elliott Carter (on the occasion of his 100th year), George Crumb and Toru Takemitsu, all on Naxos records. Also on Naxos is a historically important release, Lutoslawski's Last Concert, made from the broadcast on CBC's Two New Hours, of the live performance we recorded on October 24, 1993 at Jane Mallett Theatre. Lutoslowski conducted the NMC Ensemble with violin soloist Fujiko Imajishi and soprano Valdine Anderson. It was Lutoslawski's final appearance as a conductor of his own works. O Bali: Colin McPhee and His Legacy, on CBC Records, is another highlight, a recording which features Aitken both as flute soloist, and as conductor of the NMC Ensemble. Murray Schafer's opera, Loving/Toi, is another unique release, on Centrediscs.
In fact, the history of NMC is reflected in recordings predating the items on this list, which are all CD releases. Before the advent of the CD, the NMC Ensemble appeared on an LP, in a recording (which I produced) of John Cage's Sixteen Dances, for a boutique record label, CP2 (Composers Performance Squared) in 1981. The American violin virtuoso Paul Zukofsky conducted and Cage himself was present at the sessions – part of an ambitious NMC John Cage Weekend, filled with concerts of Cage's music, including the first-ever concert performance of Cage's epic work, Roaratorio.
Another very important aspect of how NMC applied their operating philosophy was in the commissioning of original new works by the composers featured in their concerts – commissions that were offered to the international and the Canadian composers. NMC's record of significant artistic achievements in the creation of important new works is an impressive one, forming another long list. Among the international set are Elliott Carter's Scrivo in vento, George Crumb's An Idyll for the Misbegotten and Toru Takemitsu's Bryce, this latter title having been borrowed from Bryce Engleman, the son of percussionist Robin Engleman, with whom Takemitsu formed a bond while visiting in Toronto. Among the major Canadian works NMC has commissioned are Amerika by Chris Paul Harman and Zwei Lieder nach Rilke by Omar Daniel, both of which subsequently won the Jules Léger Prize for New Chamber Music, as well as Princess of the Stars by Murray Schafer, Sanctuary by Alexina Louie, El Dorado by Marjan Mozetich, Triojubilus by Gilles Tremblay, Zipangu by Claude Vivier, and Chura-Churum by Harry Somers, to name only a few.
Pieces for Bob: it is this aspect of the NMC legacy that will be celebrated in "Pieces for Bob", a concert scheduled for Saturday, April 4 at Trinity-St. Paul's Centre at 8pm. As the title indicates, the program is made up exclusively of works composed for Robert Aitken. The two aforementioned pieces by Carter and Crumb are in the lineup, as well as Cage's Ryoanji, Henry Brant's Ghosts and Gargoyles, the world premiere of Epigrams for Robert Aitken by Daniel Foley, and Tierra...tierra by Ecuadorian composer Diego Luzuriaga. The work on the program that gives the concert its title is one that I was personally involved in – Norma Beecroft's Piece for Bob, dating from 1975. In it, the flute soloist is called upon to execute advanced performance techniques, such as multiphonics, vocal modulations, and brilliant technical writing, while simultaneously synchronizing with both analogue electronic tracks and digital audio effects, all created with the latest technology of the time. Beecroft had decided to create her electronic sounds with a digital sound synthesis system I had helped to install at the University of Toronto while I was a music graduate student there in the early 1970s. (My role was to guide Beecroft through the still new territory of synthesizing sounds with a mainframe computer.) Piece for Bob became one of Beecroft's most performed works, and has been fittingly chosen to provide the theme for this concert in celebration of Aitken and NMC.
Beecroft left NMC in 1989 to pursue her many other creative interests, but those 17 years with the organization remain an important chapter in her own story, as well as the story of NMC. Hopefully, her unpublished memoirs will soon be revealed.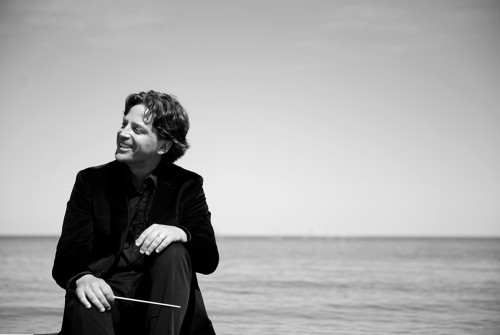 Committed to continuing: more changes are now in the works, as the distinguished NMC organization, with its long legacy of creation and innovation, approaches its 50th anniversary next year. Aitken will retire after 50 years as artistic director and will be succeeded by the renowned composer and conductor, Brian Current, now serving as NMC's co-artistic director during the period of transition. "We are committed to continuing Robert Aitken's legacy of excellence in programming and performance," Current says, "and part of our exciting transition is to celebrate his 50 years of groundbreaking leadership with concerts featuring pieces written just for him." Next year's series will include works by Aitken as well.
Meanwhile, the immediately upcoming NMC concert, February 13 at Harbourfront Centre Theatre at 8pm, will give us a glimpse of what's next for NMC – Current's first chance to design a program in its entirety for NMC. The concert, titled "Serious Smile", includes recent compositions by three emerging young Canadian composers: Brandon Chow, Keiko Devaux and Corie Rose Soumah, and Toronto audiences will meet the extraordinary young German multimedia wizard, Alexander Schubert for the first time. And as a gesture to the earliest days of NMC, György Ligeti's famous Chamber Concerto will be remounted for the first time since 1973.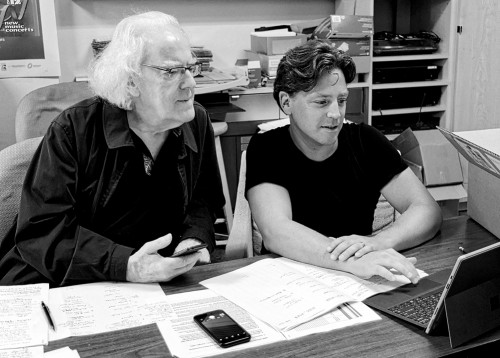 "Our job as artistic directors is to scour the globe for the greatest music out there," Current told me, "and to bring it to our audiences through performances by the best musicians, in the context of our magnificent 21st-century Toronto."
The mandate continues.
David Jaeger is a composer, producer and broadcaster based in Toronto