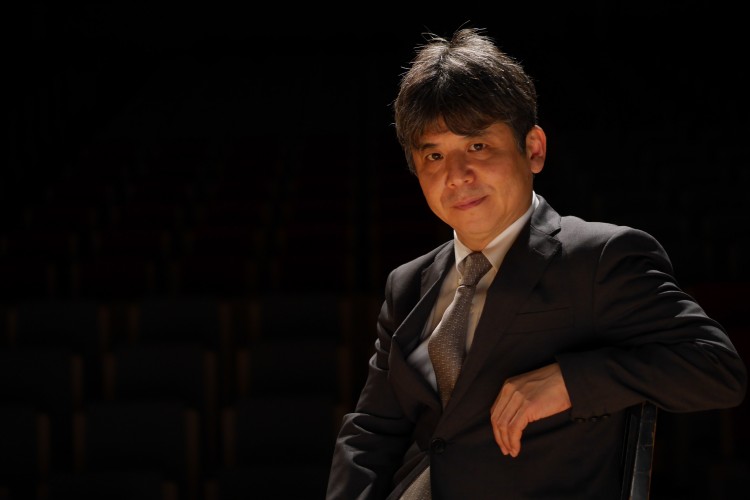 January has earned a reputation as new music festival month, and members of the new music community have much to anticipate in this particular new year. Since the Winnipeg Symphony Orchestra (WSO) launched its annual, and still ongoing, New Music Festival in 1992, the festival format has been embraced enthusiastically around Canada as an effective way to present contemporary music of all types to a wide range of listeners.
For those eager to join me and book flights to Winnipeg for a late January new music getaway, the 2019 WSO New Music Festival (WNMF) runs from January 25 to February 1, 2019 and features Latvian composer Pēteris Vasks as the Distinguished Guest Composer. The late Larry Lake, host of the CBC Radio 2 network new music series, Two New Hours (1978–2007) called the WSO's festival, "The greatest new music party in the Universe!" It has become the WSO's signature event, and a fixture on the annual new music calendar. I will have more on the WSO's 2019 festival a bit later in this article.
For Toronto audiences, a great deal has changed in the shape of the contemporary music calendar in recent years. We're now fortunate to have two overlapping January festivals, both in the Bloor and University neighbourhood. One of them is the Royal Conservatory of Music's (RCM) 21C Music Festival, which has been moved to January, from later in the spring, to promote greater student involvement. But the most steadfast of these annual festivals in Toronto has been the New Music Festival presented by the University of Toronto Faculty of Music, now in its 20th year. The 2019 edition runs from January 16 to 27.
Thanks to a generous endowment from Roger D. Moore, the U of T Faculty of Music invites an internationally celebrated composer to its annual festival. This coming year, the Roger D. Moore Distinguished Visitor in Composition is the Japanese composer Toshio Hosokawa (b. 1955), the latest in a long list of internationally recognized composers to be invited as visitors to the U of T festival.
I asked Moore for a comment on the cumulative effect of his enabling the festival to bring so many famous composers from around the world, year after year. True to form, he thought it might be more meaningful to ask a composer from the Faculty of Music to share their observations., and recently retired professor of composition, Chan Ka Nin was willing to oblige: "The list of Roger D. Moore Distinguished Visitors in Composition reflects a who's who in the current field of new music" he said. "It brings prestige to the university and at the same time inspires the composition students, as well as other students and the general public. Being on the list of the Roger D. Moore Distinguished Visitors in Composition is also an honour for the guest composers. Roger will be forever remembered as a generous and compassionate man who helps and inspires others with his keen interests in the music of his time. He is a Canadian treasure, a saviour in the Canadian music scene."
Toshio Hosokawa: Hosokawa has become one of Japan's most important composers, following Toru Takemitsu (1930–1996) and Maki Ishii (1936–2003). Like the works of Takemitsu and Ishii, Hosokawa's music blends traditional Japanese and European classical approaches. In fact, Hosokawa divides his time between these two worlds, keeping residences in both Nagano, Japan and in Mainz, Germany. During the 11 days of the U of T New Music Festival, dozens of Hosokawa's works will be performed, including an operatic double bill on January 17. That evening, in Walter Hall at 7:30, Hosokawa's psychodramatic setting of Poe's The Raven will be sung by noted mezzo soprano Krisztina Szabó. This will be followed by its companion piece, The Maiden from the Sea (Futari Shizuka) a one-act opera based on a Nôh play depicting the tale of a young woman lost at sea who becomes embodied by a 12th-century courtesan, Lady Shizuka. Toronto soprano Xin Wang will be heard in the lead, together with the remarkable female Noh singer/dancer, Ryoko Aoki, from Japan. The opera is sung in both Japanese and English.
Then, on January 25 at 8pm in Walter Hall, Toronto's New Music Concerts, directed by Robert Aitken, will present a concert of Hosokawa's music, together with works by his teacher, the late Klaus Huber (1924–2017) and his protégé, Misato Mochizuki (b. 1969), who will also attend the festival. Aitken's New Music Concerts Ensemble is one of a long roster of Toronto's finest musicians engaged to perform Hosokawa's music during this visit, including the Gryphon Trio, pianists Stephanie Chua and Stephen Clarke, flutist Camille Watts, violinist Véronique Matthieu. guitarist Rob MacDonald and a new wind quintet made up of TSO wind players. Sax soloist Wallace Halladay and Esprit Orchestra under Alex Pauk will give the North American premiere of Hosokawa's Concerto for Saxophone and Orchestra on January 20 in Koerner Hall in a display of cooperation between U of T's festival and the RCM's 21C Music Festival.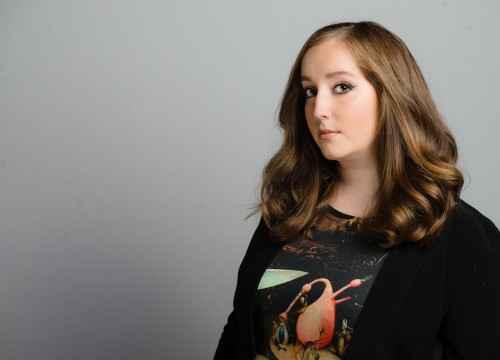 Karen Kieser Prize: Another important feature of the U of T festival is the annual presentation of the only prizes available exclusively to U of T graduate composers: The Karen Kieser Prize in Canadian Music and the Ann H. Atkinson Prize in Electroacoustic Composition. The current winning works will be performed on January 22 at 7:30 in Walter Hall.
Karen Kieser was deputy head of CBC Radio Music from 1982 to 1986, and then head of music from 1986 to 1992. She held three degrees from the Faculty of Music of the University of Toronto: a Bachelor of Music and a Master of Music, both in piano performance, and a Master of Music in Musicology. She could have had a career as a concert pianist, but she chose broadcasting as her life's work, serving as a gifted CBC host, producer, executive producer, and eventually as a leader in CBC's senior management. Friends and colleagues endowed the Karen Kieser Prize in Canadian Music upon her death in 2002, too soon a loss at age 53. It is a tribute to her life, her work and her passionate devotion to the cause of Canadian music and musicians.
For the first time in its 16-year history, this year the Kieser Prize will be shared by two composers, both women: Rebekah Cummings and Bekah Simms. Simms' microlattice is a quartet for bass clarinet, double bass, piano and percussion. In her note on the work, Simms says, "With a density as low as 0.9 kg/m3 (0.00561 lb/ft3), metallic microlattice is currently one of the lightest structures known to science. It is made from an alloy of nickel and phosphorus. This piece attempts to create a sort of musical alloy from two opposing but influential forces: rhythmic, repetitive music with pointillist, random recurrence. Inspired by the unique structure, this piece also attempts to create an alloy of the strong, metallic and loud, and the crystalline and light. Like its titular influence, the piece is also small in scope, making use of a limited amount of musical material both melodically and rhythmically. After its initial performance, it's only been performed once more (in July 2018 in Banff, AB) so I very much look forward to presenting it to a wider audience at the Karen Kieser concert this coming January."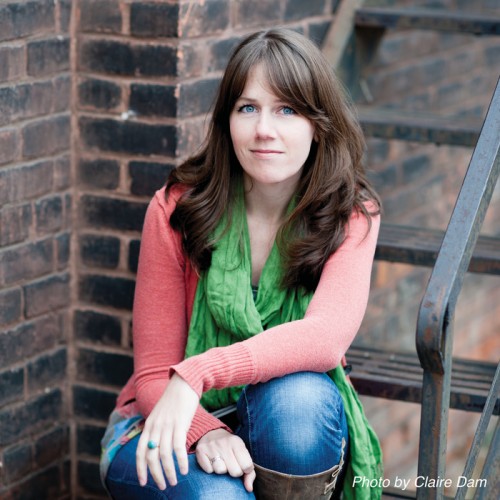 Cummings' Fearless is a trio for flute, percussion and electronics. In her note, Cummings says: "I've always had vivid dreams, and recently I've been using them as springboards for composition. Fearless was inspired by a profoundly impactful dream I had many years ago while struggling with anxiety, in which I rediscovered my true name: Fearless. Rather than following the details of the dream's storyline, this piece broadly portrays its theme – a transformation from fearful to fearless through reconnection with an inherent, original identity. For me, fearlessness is more about childlike confidence than defiant boldness. I remember being small, believing I could do anything (even fly and walk on water!), never assuming the worst about myself, others, or life circumstances. I tried to musically depict this return to childlikeness through a melodic/rhythmic playfulness emerging, not without struggle, from a more mournful setting."
The winner of the 2019 Ann H. Atkinson Prize in Electroacoustic Composition will be determined in early December, and the winning composition will be performed on the Karen Kieser Prize concert, along with chamber works by Hosokawa. (The 2018 Atkinson Prize winner was August Murphy-King for his work, Simul for viola, bassoon, piano and electronics, a work I found to be elegant and finely balanced.)
Meanwhile … the previous week, American composer Terry Riley will be celebrated in three concerts at the RCM's 21C Music Festival, including a concert on January 18, "Terry Riley: Live at 85!" Riley's visit is dealt with at more length in "In with the New" elsewhere in the current edition of The WholeNote. But I do have a personal Terry Riley story to share, from 1993, when my CBC Radio Two network series, Two New Hours co-produced the Encounters series in Glenn Gould Studio (GGS), together with Soundstreams Canada. Kieser, the director of GGS at the time, had challenged Soundstreams artistic director Lawrence Cherney and me to come up with a marketable contemporary music series that would attract audiences to GGS. We quickly responded with Encounters, initially, a series of minimalist music. Terry Riley was one of the invited minimalist composers. Riley improvised on a nine-foot Steinway modified with his so-called Rosary tuning. It was a 19-tone-to-the-octave tuning, and it took three tunings to get the Steinway to hold its pitch; and three tunings to get it back to tempered pitch afterwards. (The piano tuner's bill was $1,200 for those services.) The Arraymusic Ensemble participated too, in Riley's Cactus Rosary, which they had commissioned. The late Michael J Baker conducted.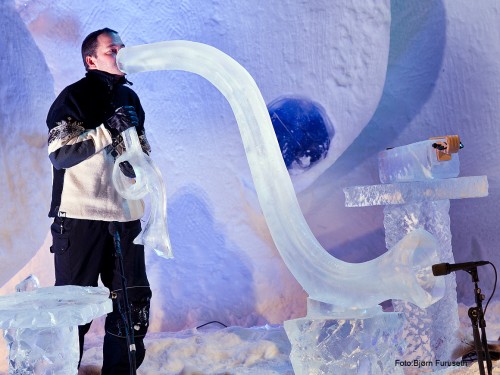 Back to Winnipeg: And finally, as I promised at the outset of this story, there's the impending trip to Winnipeg for the 2019 edition of the WSO's New Music Festival. The 27th WNMF will embrace a variety of themes, including ice, metal, the new intersecting the old, and a spirit of collaboration. The opening event, on January 25, "Glacial Time," takes place in a custom-designed ice amphitheatre situated in The Forks on the frozen Assiniboine River. A collaboration with architect Peter Hargraves (Warming Huts), this newly created space will capture the essence of WNMF as a cultural oasis within the heart of the extreme Manitoba winter. Norwegian artist and multi-instrumentalist Terje Isungset comes to Winnipeg to present a suite of his original music, featuring himself, vocalist Maria Skranes, and WSO musicians performing on Isungset's ice instruments, freshly carved for the occasion of this performance. WSO resident conductor Julian Pellicano and percussionist Victoria Sparks will lead the University of Manitoba Percussion Ensemble in the Canadian premiere of Inuksuit, an expansive work by Pulitzer Prize-winning Alaskan composer John Luther Adams that continues his explorations in merging music, nature, and landscape.
The January 26 concert welcomes back Bramwell Tovey, the WNMF founding music director who started it all. Tovey will conduct a program featuring San Francisco composer John Adams' monumental work, Harmonielehre, together with music by three prominent Canadian composers: Jocelyn Morlock, Kelly-Marie Murphy and Harry Stafylakis.
On January 30, the WSO's newest music director, Daniel Raiskin takes the podium in his first full WNMF program. A noted advocate of contemporary music, Maestro Raiskin is joined by his longtime collaborator, Latvian composer Pēteris Vasks, who serves as this year's WNMF Distinguished Guest Composer. WSO concertmaster Gwen Hoebig will perform Vasks' meditative Lonely Angel and the Winnipeg Singers join the orchestra for his Dona Nobis Pacem, offering two pathos-laden aspects of Vasks' musical vision. The WSO will also give the world premiere of a new work, A Child's Dream of Toys, by Canadian composer Vivian Fung, as well as Michael Daugherty's fierce Raise the Roof. Finally, WNMF doubles down on its collaboration with contemporary progressive metal pioneers Animals As Leaders, who join the WSO for the band's orchestral debut, featuring a symphonic suite of some of their best known works arranged by WSO Composer-in-Residence (and relentless metalhead) Harry Stafylakis.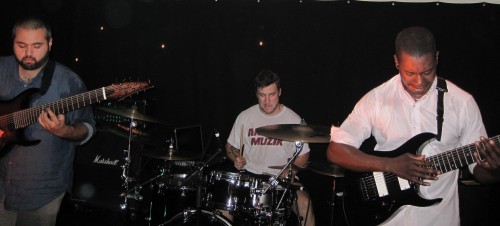 Consider an alternative winter destination, and join me in Winnipeg for my annual January pilgrimage of musical discovery at the WNMF!
David Jaeger is a composer, producer and broadcaster based in Toronto.