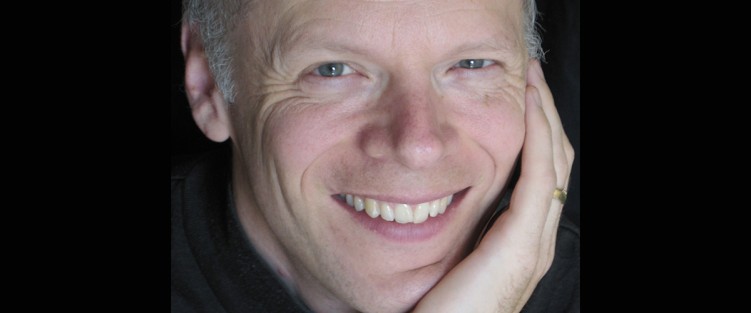 World premieres are a gift at any time during a concert season, and there are a few that I'm looking forward to as the summer season approaches. One that I'm most anticipating is Toronto composer James Rolfe's (b. 1961) new song cycle, I Think We Are Angels. This is a major work: nineteen songs divided between a quartet of singers who play hand-held percussion, in addition to their vocal performance.
They are accompanied by a single musician, an accordionist. The Soundstreams original production features a dynamic group of singers under the musical direction of John Hess: soprano Vania Chan, mezzo Andrea Ludwig, tenor Colin Ainsworth, and baritone Stephen Hegedus. The accordionist is the remarkable Michael Bridge.
Rolfe based his song cycle on the poetry of Else Lasker-Schüler (1869–1945). Lasker-Schüler was Jewish-German, associated with the Blue Rider group of expressionist artists such as Wassily Kandinsky, Paul Klee and Franz Marc. Rolfe writes that "Lasker-Schüler created a body of poetry which dealt with romantic and sensual love, as well as spirituality and Judaism. Only weeks after being awarded Germany's highest literary prize in 1933, she was accosted by Nazi thugs in the streets of Berlin. She immediately fled, first to Switzerland, and finally to Jerusalem, where she died in 1945." The songs, Rolfe continues, describe a journey: "From the youthful celebration of physical, sensual love, we travel through loneliness and a yearning for God, finally arriving at an acceptance of suffering and death." The vivid, compelling translations of the German poetry were made by the composer.
This 35-minute song cycle comes on the heels of the successful production of The Overcoat, the opera by Rolfe and playwright Morris Panych, which premiered in March. The Canadian Stage and Tapestry Opera co-production then toured to Vancouver for a run with Vancouver Opera. Rolfe has become a celebrated composer for the voice. His operas have been widely performed by several opera companies: the COC, Toronto Masque Theatre, Tapestry Opera, Vancouver Opera, Edmonton Opera and Pacific Opera Victoria. He has also worked with award-winning librettists: André Alexis, George Elliott Clarke, Anna Chatterton, Paul Bentley, Morris Panych, Steven Heighton.
I Think We Are Angels was co-commissioned for Soundstreams by Michael and Sonia Koerner and Stanley H. Witkin. The production takes place in two performances on June 6 and 7 at the new Crow's Theatre in Toronto's Riverdale neighbourhood. The work is paired on the program with American composer David Lang's the little match girl passion, based on the story by Hans Christian Andersen. Lang's composition won the Pulitzer Prize in music in 2008. But Lang and Rolfe will have another role together while their respective works are in preparation in early June. The two composers are co-directing Soundstreams' sixth annual Emerging Composers' Workshop, as mentors to six young composers from Canada and the USA.
Soundstreams' artistic director Lawrence Cherney and his team recognize the importance of investing in each next generation of creators. The ten-day program, supported by the Koerner Foundation and the RBC Emerging Artists Project, focuses on creating original compositions with innovative techniques, introduced during coaching sessions, collaborative discussions, seminars and rehearsals with a highly skilled resident performing ensemble. The public will have an opportunity to hear the resulting compositions in a late-night performance following the June 6 mainstage presentation of the little match girl passion and I Think We Are Angels. The six young composers participating this year are Alexandre David from Montreal; Toronto composers Christina Volpini, Lieke van der Voort and Tyler Versluis; New York composer Joshua Denenberg; and Pierce Gradone from Chicago.
James Rolfe was himself an emerging composer 28 years ago when he won a prize in the CBC/Radio-Canada National Radio Competition for Young Composers. His prizewinning work was a much shorter song cycle, Four Songs on Poems by Walt Whitman, for bass voice and piano, and it was broadcast in live performance across Canada on both CBC Radio Two and La Chaîne culturelle de Radio-Canada. Rolfe considers this award the highest profile he had received to that point in his career. The encouragement was timely. The following year he met the poet, George Elliott Clarke (b. 1960), whom he would eventually collaborate with on what would become a career highlight for both of them, the 1998 opera Beatrice Chancy. Eleven operas later, it's fair to say that Rolfe has become a recognized Canadian operatic master, even at mid-career.
The support that young composers receive as they emerge into professional status can be very telling. For example, in August of 1949, the 23-year-old composer and pianist Harry Somers (1925–1999) was awarded the amount of $2,000 to enable him to travel to Paris to study. The award was one of two donated by the Canadian Amateur Hockey Association for advanced training in the arts – applications in music, dance and theatre were all eligible. Such awards were altruistic, and only had the objective of the betterment of Canadian youth in mind. Composer Brian Cherney, Somers' biographer, told me that "the scholarship was handled through an organization called the Canada Foundation in Ottawa. One of the letters from the Canada Foundation indicated that Somers was the unanimous choice for the scholarship he received."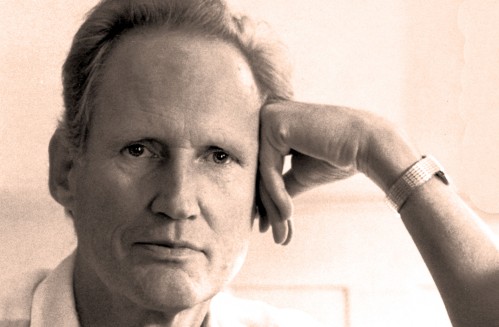 Somers had previously won scholarships for study at the Royal Conservatory of Music in Toronto, but this new travel grant was of significantly greater impact. Cherney says, "I think that the most important result of the scholarship was that it gave Harry about nine or ten months to write music in an interesting and stimulating milieu." While in Paris he composed his String Quartet No.2, two piano sonatas and a trio. Following his year in Paris, Somers' works took on a noticeably greater depth of expression. In 1956 he composed his Five Songs for Dark Voice, with poetry by Michael Fram. Commissioned by the Stratford Festival, it was written for contralto Maureen Forrester and is now considered an early masterpiece. That same year, he composed his Second Piano Concerto, and he completed the full orchestration of his North Country Suite.
Somers returned to Paris in 1960 on a Canada Council fellowship, seemingly a fully formed, mature composer. He began supporting himself on his commissions, writing major orchestral compositions, such as his Lyric (1960) for the Koussevitzky Foundation in New York and Stereophony (1963) for the Toronto Symphony (TSO). The point of this is that the support he received as an emerging composer set him up to make that transition to maturity.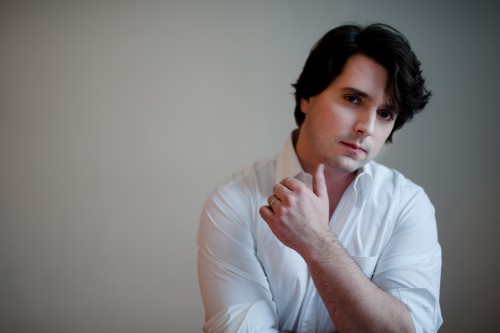 A comparable path can be traced for Alberta-born Andrew Staniland (b. 1977), who at age 23 moved east to pursue his graduate degrees in composition at the Faculty of Music of the University of Toronto. Staniland began winning composition prizes immediately and steadily. Following two SOCAN prizes in 2002, he then won the second Karen Kieser Prize in Canadian Music ever awarded in 2003, as well as the Toronto Emerging Composer Award in 2004. Staniland went on to win the Pierre Mercure Award in 2005 and the Hugh Le Caine Award in Electroacoustic Music in 2006. He received appointments as associate composer to both the National Arts Centre Orchestra (2002-2004) and the Toronto Symphony Orchestra (2006-2009) and earned a residency at the Centre du Creation Musicale Iannis Xenakis in Paris in 2005. In 2007, CBC Radio presented his TSO-commissioned orchestral work Gaia at the International Rostrum of Composers (IRC) in Paris, resulting in numerous international broadcasts. At the Winnipeg Symphony Orchestra's (WSO) New Music Festival, Staniland won the Prairie Emerging Composer Award in 2008, and in 2009 he was not only Grand Prize winner of the CBC/Radio-Canada Evolution Composers competition, but also received the Prix de l'Orchestre de la Francophonie in the same competition.
In 2010, Staniland joined the faculty of the School of Music at Memorial University of Newfoundland and Labrador, where he teaches composition and directs the group he created, the Memorial ElectroAcoustic Research Lab (MERL) and its cross-disciplinary research team. By the time Staniland was 35 years of age, in 2012, he had composed 50 works, including his JUNO-nominated Dark Star Requiem (with poet Jill Battson), nine orchestral compositions, the large song cycle Peter Quince at the Clavier on poetry by Wallace Stevens (1879–1955), commissioned by American Opera Projects, and The River is Within Us, winner of this year's Classical Composition of the Year at the East Coast Music Awards. In the six years since then, his creative output has kept pace. Certainly, if ever there was a Canadian composer since Harry Somers for whom there was evident cause for support from an early point, it would be Andrew Staniland.
On Canada Day in St. John's, NL, Staniland's major new work for five choirs from across Canada, On the Surface of Water, will receive its world premiere. The piece uses the writings of Leonardo da Vinci and was commissioned by Podium, the national choral conference and festival that has been held by Choral Canada every second year since 1982. Podium 2018 will be the first time this national conference and festival has been held in Newfoundland and Labrador, with daily concerts from June 29 to July 3. The choirs featured in Staniland's On the Surface of Water are the Oakville Choir for Children and Youth, the Elektra Women's Choir, Ullugiagâtsuk Choir (a student choir from Nunatsiavut, Labrador), the Choeur de chambre du Québec, and the Newman Sound Men's Choir.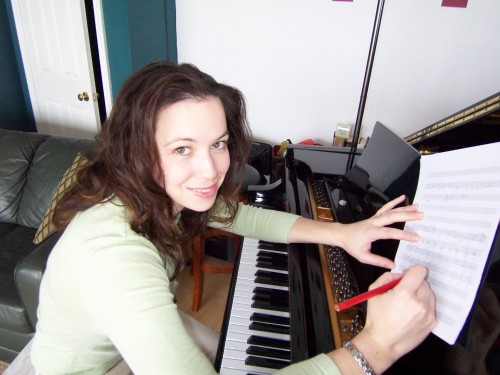 Several weeks later on July 28, the Toronto Summer Music Festival will offer the world premiere of a new string quartet with a historical program: The Corner House, by Abigail Richardson-Schulte. Whereas Andrew Staniland was the second winner of U of T's Karen Kieser Prize in Canadian Music, Richardson-Schulte was the first, in 2002. Her winning work, a trio, titled dissolve, was broadcast on CBC Radio Two, and then submitted by CBC Radio Music to the IRC in Paris, where it was selected as the best work by a composer under 30 years of age. This resulted in broadcasts in 35 countries around the world. In addition, her selection won her a commission from Radio France: her second string quartet, titled Scintilla. Richardson-Schulte is currently composer-in-residence with the Hamilton Philharmonic Orchestra (HPO), serves as artistic director of the HPO's What Next Festival, hosts community events, and teaches composition for the University of Toronto Faculty of Music.
Richardson-Schulte thinks of her new work as a sort of tone poem for string quartet. It's a programmatic piece, based on the experiences of Ernest MacMillan during his internment in the Ruhleben prison camp during WWI. MacMillan had been in Bayreuth, Bavaria, when Canada declared war on Germany in 1914, and he spent five years interned, along with over 4,000 men of English, American, Australian and Canadian descent who just happened to be in Germany when war broke out. The title of the piece, The Corner House, is taken from the name of the arts club MacMillan was a member of at the camp. The three movements depict the contrasting moods and atmospheres representing the many formative experiences he had while he was there. When I spoke with Richardson-Schulte, she revealed that, though details have not yet been made public by TSM, the concert will be a part of this year's TSM Academy, where TSM artistic director Jonathan Crow will be featured as first violin in the work alongside three Academy Fellows. The Corner House was commissioned by TSM, with the financial assistance of the Ontario Arts Council. The performance will take place at Walter Hall, University of Toronto at 7:30pm on July 28.
Investment in support for these composers during their formative years has made it possible to have these new works this summer. Richardson-Schulte, Rolfe and Staniland didn't just wake up one morning as seasoned composers, ready to give us the new works that will contribute to our contemporary point of view. One cannot look past the innate talents and creative work that brought them forward in their careers, but their emergence needed support, as with all creative endeavours.
David Jaeger is a composer, producer and broadcaster based in Toronto.