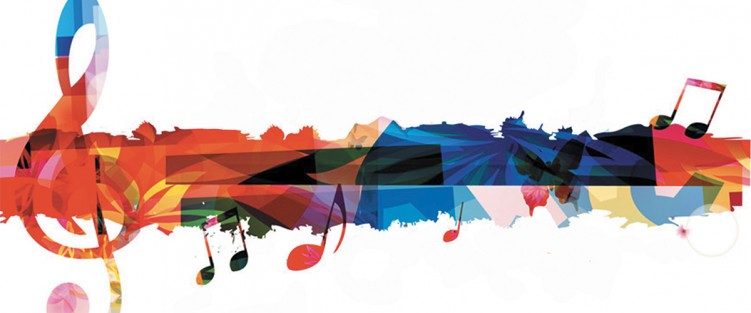 Contemporary music is acknowledged as a means of introducing fresh ideas. And contemporary vocal music offers a powerful artistic medium for the delivery of meaningful and profound messages.
I have witnessed this often throughout my career in broadcasting and music production. Before my professional life, one of the earliest and most indicative examples of this occurred when I met the Polish/French composer and conductor René Leibowitz (1913–1972) while I was an undergraduate student at the University of Wisconsin (UW) School of Music in 1967. Leibowitz was a strong advocate of the music of Arnold Schoenberg (1874–1951), the Second Viennese School and new music in general, after World War II. He had been invited to UW as a guest lecturer in 1967, thanks to the efforts of Austrian/American violinist Rudolf Kolisch (1896–1978), leader of the Pro Arte String Quartet which was the quartet in residence at UW. Both Leibowitz and Kolisch had close ties with Schoenberg. Kolisch had been a student of Schoenberg since 1919, and in fact, after the death of his first wife in 1923, Schoenberg married Gertrude Kolisch, Rudolf's sister. In Leibowitz's case, it was hearing Schoenberg's work Pierrot Lunaire that inspired him to become a composer himself.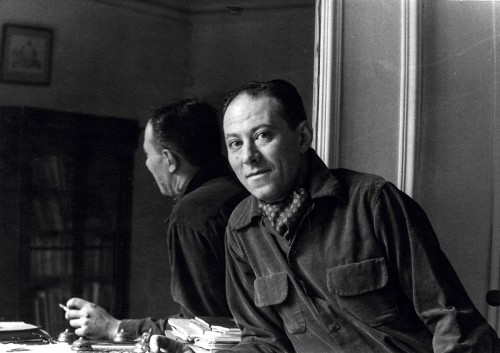 During this, for me, momentous year at UW, Leibowitz and Kolisch collaborated in overseeing performances of several of Schoenberg's works, including Pierrot Lunaire, the Violin Concerto and, especially significant for me as a student, the choral work, Friede auf Erden (or Peace on Earth,) a work premiered in 1911. I was a member of the UW Concert Choir that year, and over the course of many rehearsals, we prepared Friede auf Erden under Leibowitz's baton. The process of preparing this intense and passionate cry for humanity was itself a memorable experience, focusing on achieving clarity through the intricate counterpoint and frequently fluctuating tempi of the score. But I will never forget the look on Leibowitz's face as we performed the work in concert. It was, for me, a young student, the first time I had witnessed a genuine, undiluted expression of pure ecstasy on the countenance of a conductor. This was a work whose message carried especially deep meaning for Leibowitz, and in turn, for all of us in the choir and the audience.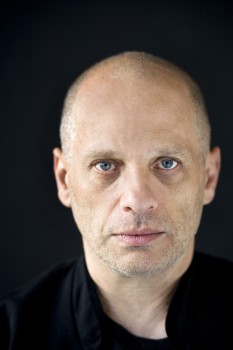 As we approach the season of Lent, there are a number of significant works scheduled for performance in Toronto that underscore this capability of vocal music to convey powerful messages. Particularly notable are two unusual settings inspired by the Passion according to St. Matthew. On Sunday afternoon, February 25 at 4pm, the Elmer Iseler Singers will offer a performance of The Little Match Girl Passion by American composer David Lang at Eglinton St. George's United Church. It's a 2008 composition for choir, for which Lang won a Pulitzer Prize that same year. In his program note, Lang says, "I wanted to tell the story of The Little Match Girl by Hans Christian Andersen. The original is ostensibly for children, and it has that shocking combination of danger and mortality that many famous children's stories do." He continues: "There are many ways to tell this story. I started wondering what secrets could be unlocked from this story if one took its Christian nature to its conclusion and unfolded it, as Christian composers have traditionally done in musical settings of the Passion of Jesus. The most interesting thing about how the Passion story is told, is that it can include texts other than the story itself. These texts are the reactions of the crowd, penitential thoughts, statements of general sorrow, shock, or remorse. These are devotional guideposts, the markers for our own responses to the story, and they have the effect of making the audience more than spectators to the sorrowful events onstage."
Lydia Adams, artistic director of the Elmer Iseler Singers, shared her very personal view of the work. She said: "I first became aware of David Lang's The Little Match Girl through listening to performances online, and felt immediately connected to it. The sparseness and sadness of the music conveyed the horrible sadness of Hans Christian Andersen's words, and it struck a chord. For me, the chord was personal. We have so many homeless people in the freezing cold here in Toronto, and, a number of years ago, someone very close to me was one of them. We didn't know he was safe for a number of months. We feel as a society that we must protect children and others who have no home. When we fail at that, our society is diminished. With this performance, I wanted to put the spotlight on child poverty and homelessness in our city and our country."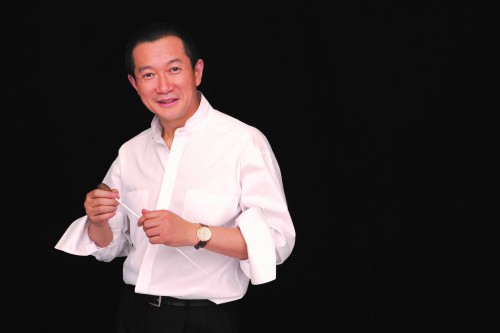 A contrasting, but equally personal approach is the Water Passion after St. Matthew by Chinese composer Tan Dun, presented by Soundstreams on March 9 at Trinity-St. Paul's Centre at 8pm. Tan says that he views water as "A metaphor for the unity of the ephemeral and the eternal, the physical and the spiritual – as well as a symbol of baptism, renewal, re-creation and resurrection." He wrote that, "When I read the account of the Passion in the Bible, I heard the wind, the sound of the desert. Perhaps for other readers of the Passion, every image is red and bloody – but instead I always felt the desert heat, and heard the stones and the water. So I shaped the story through these sounds, giving the element of water an important theme." Several years ago, as he listened with his pregnant wife to an ultrasound, he heard the sound of water and he realized, "This is the sound all human beings hear first. It's the beginning, and the beginning is the ending, and the ending is the beginning. That's the meaning of resurrection. Resurrection isn't just a new life, but a new idea."
The stage setting and lighting are integral parts of his Water Passion. Seventeen large transparent water bowls, lit from below, are set up in the form of a cross. The cross delineates the performance areas for the two choruses (one consisting of sopranos and altos, the other tenors and basses) the two vocal soloists (soprano Carla Huhtanen and bass-baritone Stephen Bryant) and the instrumental soloists (violinist Erika Raum and cellist David Hetherington). The conductor, David Fallis, and three percussionists are positioned at the respective ends of the cross. Fallis has said that, "For me, Tan Dun's Water Passion sets the passion story in an eternal context, but not necessarily the eternal context of Christian theology. The water imagery (which leads to starting the piece with "Baptism" – a unique addition to the passion story), the water leitmotifs, the water instruments pervading the work, all these give a sense of endless calm, natural washing."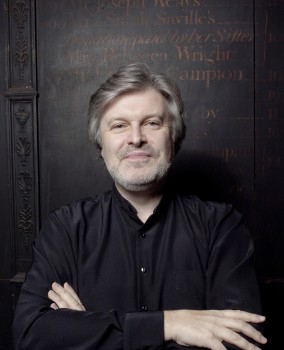 Between these two passions, another major contemporary choral work will be featured during the Toronto Symphony Orchestra's New Creations Festival. On Wednesday March 7 at 8pm at Roy Thomson Hall, music director Peter Oundjian will lead the TSO and the Toronto Children's Choir in the North American premiere of Scottish composer Sir James MacMillan's Little Mass. It's a work that MacMillan wrote in 2014 for the Royal Liverpool Philharmonic Orchestra and Youth Choirs, and it is "little" in name only, running a good half hour. Macmillan wrote that, "My Little Mass is a setting of three of the smaller sections of the Ordinary of the Mass (Kyrie, Sanctus and Agnus Dei) for young voices and orchestra. Nevertheless, each movement is reasonably substantial, with much space for the orchestral music to grow and develop." Peter Oundjian, who will conduct the work, told me that, "MacMillan's music has a passion and intensity that speaks directly to the listener, an emotional response that comes from a deep faith. His vision is ideally suited to vocal music, and I consider him to be one of the finest choral composers in the world today. In particular, he has an innate affinity for children's choir – I cannot think of a contemporary composer who has explored the sonority of young voices more effectively. This is a heartfelt, deeply moving work, and I wanted to bring it to Toronto audiences."
Just as significant as these works cast with large forces, is the upcoming premiere of another major vocal work, but in the genre of the art song: the premiere of a cycle of songs by Vancouver composer Jeffrey Ryan, which set writings of the artist, Emily Carr. Titled Miss Carr in Seven Scenes, Ryan's 25 minute song cycle was commissioned by the Canadian Art Song Project (CASP) and will have its premiere on Monday, March 19 in a program presented jointly by CASP and the Faculty of Music of the University of Toronto, in Walter Hall at 7:30pm. The recital is titled "The Artist's Life Through Song," and features mezzo-soprano Krisztina Szabó, tenor Christopher Enns, and pianist and CASP co-artistic director, Steven Philcox. In his notes to the work, Ryan says that, "Many years ago, at a used bookshop in Cleveland, I discovered Hundreds and Thousands, the published journals of the iconic Canadian painter Emily Carr (1871-1945). Carr wrote about her struggles to be an artist, both creatively and practically: to develop her own voice, to adequately convey what she saw to the canvas, to discover the intersection of art and spirit, to deal with self-doubts and frustrations, to find an audience, to sell her paintings, to make ends meet. As I was just finishing my doctoral studies and about to embark on my freelance career, her words resonated deeply with me. The challenges she wrote about were much like the ones I was about to face, and indeed every artist faces."
Ryan continues: "For me an art song is a little opera scene, with character and back story, and, like the orchestra in an opera, the piano never merely accompanies. I knew immediately that Carr's journal entries, personal yet universal, could bridge song and theatre in a kind of monodrama of an artist's life – though it was not easy to condense the texts from a 300-page book! These resulting seven scenes provide a series of snapshots chronicling Carr's parallel journeys of capturing the mountain to her canvas and conquering the mountain to artistic success and validation." In writing for mezzo-soprano Krisztina Szabó, Ryan said he found in her an ideal interpreter for such a remarkably intimate story.
Also on the program are Four Short Songs on poems of Russian artist Wassily Kandinsky (1866–1944) by John Beckwith and American composer Ben Moore's Dear Theo (letters of Vincent Van Gogh to his brother, Theo,) sung by baritone Christopher Enns.
These, and many more new works underscore the potential for profound reflections on contemporary life. I'm pleased to say I have seen Leibovitz's ecstatic expression on others over time, although perhaps not often enough. But through the audience's support of our composers and authors, it will continue to appear.
David Jaeger is a composer, producer and broadcaster based in Toronto.