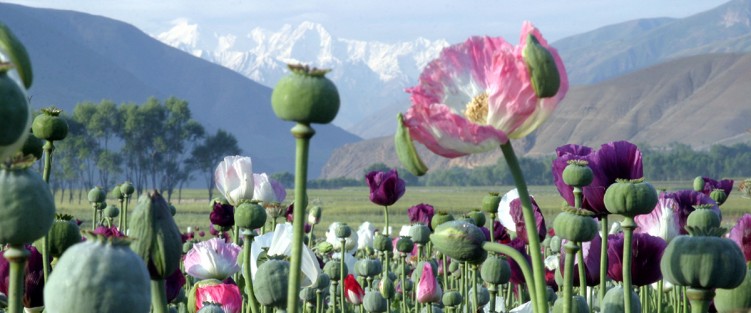 In 2009 Canadian poet Suzanne Steele was appointed as the first ever Canadian war poet, and served in Afghanistan with the 1st Battalion Princess Patricia's Canadian Light Infantry as a part of the Canadian Forces Artist Program. She documented her experiences in her poetry and on her website, warpoet.ca. After her return home, she mentioned to the late Michael Green, a co-founder of One Yellow Rabbit theatre in Calgary, the idea of writing a requiem using the words she had written in Afghanistan. Green introduced her to Heather Slater at the Calgary Philharmonic, who in turn suggested Vancouver composer Jeffrey Ryan as a collaborator. Steele liked Ryan's music, and soon they were working together on a project that became Afghanistan: Requiem for a Generation. The work received its premiere in Calgary in 2012, and was also produced and recorded with the Vancouver Symphony last January.
Ryan and Steele were easy and effective collaborators. Ryan recently told me, "It was clear to me from our first meeting that for Suzanne, the poetry would be coming from a deeply personal and emotional place–of course it could be nothing else but. So I knew that, not being the one who was there, it was also my job to be the counterbalance to that. Suzanne wrote and wrote, and I gave practical feedback from the compositional side: I think this is one too many stories, this needs to be longer, this needs to be shorter, this needs to be soprano not tenor, we need to combine these two ideas, can we have an orchestra-only moment here, and so on. It helped that Suzanne has a degree in music, so she had an understanding of what I was talking about, as well as how to write words that can be effectively set and sung. In the end, I think through this process we came up with something that is a perfect marriage of words and music.
I asked Ryan what struck him most about Steele's poetry. He said, "The most exciting thing for me is that she was there. She was writing from what she saw and experienced. She knew people there who were killed, she knew people who came home with PTSD, she knew their families. So I knew there would be a truth and authenticity in her poetry that, really, no other poet could have brought, and it gave the piece immediacy and relevance. Also, it was a perspective I never could have even imagined myself. But being able to talk with her as the words were being shaped meant that as soon as it was time to start composing the music, I knew where she was coming from and what she was wanting to express, and from that foundation I already had ideas about what the music would sound like. It's the same when collaborating on opera; being part of the development process of the story and the libretto, discussing each draft and giving feedback, means that the music is already emerging in my head long before I put pencil to paper.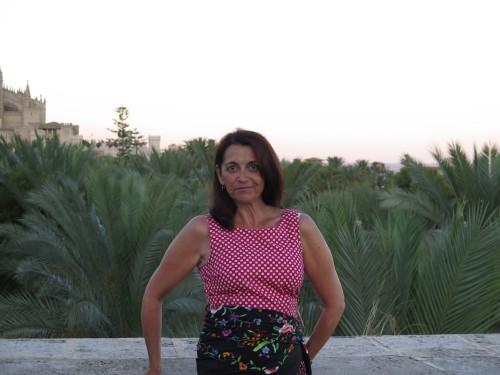 "One thing that Suzanne said in our first meeting stuck with me through the whole process. She said that she was there as a witness, and it was the artist's job not to provide the answers, but to ask the questions. We both agreed that it was important that the piece not takes sides in the conflict, but convey a witnessing of events to the audience: 'These are some of the things that happened, what do you think about that?' As the composer, I sought to express musically the emotional and dramatic content of each scene, whether it was the triage nurse trying to hold down a sense of panic as more and more injured arrive, or the fragmented thoughts of a soldier with PTSD, or the joyful sounds of children playing a game amongst the rubble."
The completed work, Afghanistan: Requiem for a Generation, is scored for four soloists, both adult and children's choruses, and orchestra. The piece is in nine sections, opening with an evocation of the space and calm of the North, and a prayer for healing. The program notes in the score state: "It quickly comes back to earth, and to Afghanistan, with the fractured memories of a soldier suffering from PTSD, living in the present but tortured by the past, the sound of helicopters ringing in his ears. As the work unfolds, a young soldier writes home during a cold Afghan night, the voices of parents and children echoing in his mind. In the Day of Wrath, apprehension turns to catastrophe seen first in slow motion, gradually speeding up to real time as a soldier, critically injured by an Improvised Explosive Device, is airlifted to emergency care. A lover mourns. A soldier is killed two days before the tour of duty ends. A body returns home. Two soldiers tell their story of a lamb. Children play. Voices of light evoke a flock of birds flying freely overhead. A medic is overwhelmed by mounting casualties. A soldier seeks to be made whole again. In the final movement, the choir looks to an unknown future as the soloists remember past sacrifices, all coming together in a closing appeal for rest and peace."
To commemorate Remembrance Day this year, the Toronto Symphony Orchestra and guest conductor Tania Miller will give the Toronto premiere of Afghanistan: Requiem for a Generation. The TSO production features soprano Measha Brueggergosman, mezzo-soprano Allyson McHardy, tenor Colin Ainsworth and baritone Brett Polegato with the Toronto Mendelssohn Choir and the Toronto Children's Chorus. TSO music director Peter Oundjian has written: "Of course, Jeffrey Ryan is one of the country's most distinguished composers, and his work as our affiliate composer some years ago was outstanding. I am always keen to hear the most recent works by our former affiliates, and when our creative team brought this Requiem to me, I knew that we should program it. It is truly an epic work. Suzanne Steele's moving poetry and Jeff's powerful music make for an unforgettable experience."
The performances take place in 8pm concerts on November 9 and 11 at Roy Thomson Hall. The concert also contains music by Vaughan Williams, the Scottish piper G.S. McLennan and a short so-called "Sesquie for Canada's 150th" by Julien Bilodeau. Jeffrey Ryan will attend both Toronto performances, as well as a November 10 Calgary Philharmonic performance, in Calgary.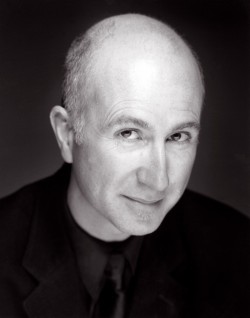 Steele and Ryan's Requiem adds to the ever-growing repertoire of musical works honouring the sacrifices of Canada's soldiers over the course of our history and makes for a poignant reminder of the reasons behind their creation. Ever since Canadian poet, doctor and soldier, Lt. Col. John McCrae (1872–1918) wrote In Flanders Fields, composers have been drawing inspiration from it and setting it to music. In 2006, Kingston, Ontario composer John Burge composed his Flanders Fields Reflections. Burge called McCrae's work, "Perhaps the most famous poem ever written by a Canadian." The recording of Burge's work by Sinfonia Toronto on Marquis Classics won the 2009 JUNO for best classical composition. McCrae's poem has been set numerous times by composers around the world. Interestingly, the very first setting was by American Charles Ives, in 1917. More recently, Canadians Stephen Chatman, Eleanor Daley and Alexander Tilley have also used the poem. In Chatman's case, it was a setting commissioned by the Vancouver men's choir, Chor Leoni.
McCrae's poem is of course not the only literary source for music of remembrance by Canadian composers. Chatman has also made Remembrance Day settings using poetry by Walt Whitman (Reconciliation) and by Christina Rossetti (Songs of Remembrance). (Music by Chatman, Daley and Tilley will be sung in a concert titled "Acquired Taste: Music for Remembrance," at 7:30pm on Sunday, November 12 at St. Martin-in-the-Fields Anglican Church in Toronto's west end.)
Born in England, Healey Willan (1880–1968) came to Canada in 1913 and lived and worked through both world wars. He wrote An Apostrophe to the Heavenly Hosts in 1921 for the Toronto Mendelssohn Choir. It's a work that was dedicated to the memory of those members of the choir who had been killed in WWI. Then, in 1939, as Canada entered WWII, Willan composed A Responsory for Use in the Time of War, while serving as precentor of the Church of St. Mary Magdalene in Toronto.
Near the end of his life, Harry Somers (1925–1999) composed A Thousand Ages, a major work for boy soprano, men's choir, orchestra and electronics. The title comes from a line in the hymn, Our God, Our Help in Ages Past. Somers' father had served in WWI and was haunted by severe nightmares throughout his remaining life. Somers recalled how as a youth he had often awoken in the middle of the night to the sound of his father's screams. A Thousand Ages is one of Somers' most personal works, and it received its premiere during the Winnipeg Symphony's New Music Festival in 2000, with Bramwell Tovey conducting. Tovey was so impressed with the work that he made a version that replaced the orchestra with silver band. This is the version that I recorded with my production team, for a CD featuring the Hannaford Street Silver Band and the men of the Amadeus Choir at St. Patrick's Catholic Church in Toronto. It's a powerful, visceral work that conveys the horrors that soldiers experience. Personally, I feel it's an impactful work that should be performed more often at Remembrance Day observances.
The same CD, on the Opening Day label, also contained an important work by Tovey. This was his Requiem for a Charred Skull, written as Tovey's reaction to the war in Kosovo. It was this recording that won Tovey the 2003 JUNO for best classical composition.
David Jaeger is a composer, producer and broadcaster based in Toronto.