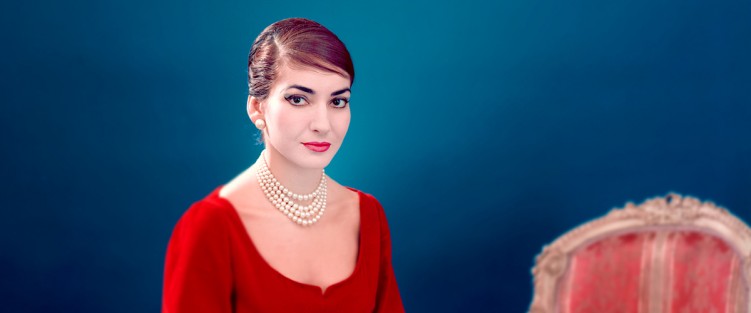 More than 40 years after her death, documentarian Tom Volf has given us Maria Callas as we've seldom seen her. Maria by Callas is a singular act of super fandom, a riveting experience that contains no talking heads, no academic analysis and no eyewitness accounts of the soprano by other musicians or participants in the operatic world she dominated as La Divina. Anchored by an extensive interview between Callas and the celebrated British broadcaster David Frost from 1970, Volf allows the singer to tell her story in her own words. And when those words are in the form of letters or an unpublished autobiography, they are spoken by American soprano Joyce DiDonato. The result is an intimate portrait of a legendary artist, an unabashed piece of adulation on Volf's part that nonetheless adds to our understanding of the construct and consequences of greatness.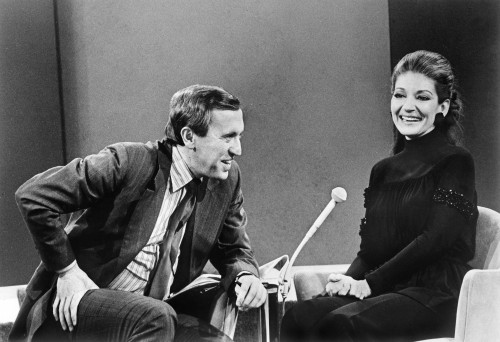 Volf's materials include exceptional archival footage from rare interviews, as well as footage long considered lost. We witness personal moments captured on Super 8 aboard Greek shipping magnate Aristotle Onassis' yacht; Callas hobnobbing with the likes of Prince Rainier and Princess Grace of Monaco; we're even privy to film and opera director Franco Zeffirelli's home movies of Callas' last Florida vacation just months before her death.
There are other recently discovered Super 8 films, secretly shot by fans, of her Farewell Tour and other concerts and performances, including Norma from 1965. We get a rare glimpse of her father and her together from a rediscovered BBC snippet. In an NBC nugget, she talks about her film ambitions with her friend Pier Paolo Pasolini, who directed her in his film Medea.
Rare audio recordings from a host of concerts and operas buttress Callas' testimony. Unpublished letters to her husband Giovanni Meneghini show the depth of her love in the early days of their relationship. Letters to her singing teacher Elvira de Hidalgo reveal the extent of her sacrifice and ambition in pursuit of an operatic career. She reveals the fateful meeting with Onassis on a beach in 1957; her feelings for him still burning strongly in 1968; the shocking surprise of his marriage to Jackie Kennedy; and the way she took him back after he admitted his "mistake." As she put it: "My affair with Onassis was a failure but my friendship with him is a great success."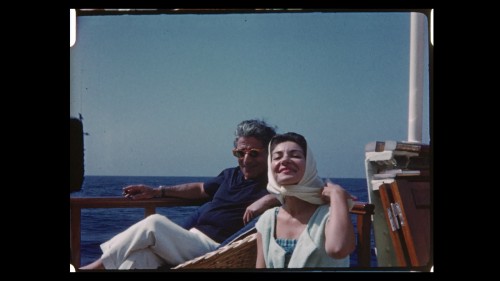 The biographical details are often revelatory. She discloses how her mother pushed her into becoming a singer and how meeting de Hidalgo in Greece changed her life. Not only did she learn the art of bel canto but her teacher became the mother figure she had been missing in her formative years. Moving to Italy in the late 1940s after a return to her birthplace of New York went nowhere, her career took off. Her friend and mentor, film director Luchino Visconti suggested she lose weight, which changed her life artistically with La Scala and personally with her marriage. Visconti also taught her to move less onstage – advice which allowed her to engage more fully with the characters she portrayed. She made her debut with the Met in 1956 – we see her interviewed between acts of Lucia di Lammermoor – and sang a memorable Tosca.
She gives her side of the story of her cancellations and missed performances. She calls the first – January 2, 1958 in Rome – "the saddest evening of my career," when her voice, hanging by a thread from bronchitis, forced her to cancel after 40 minutes. Her credo: "I have to feel what I do; I do things instinctively. No two performances of mine are the same." And her mantra: "The public made me."
So many close-ups, so much expressiveness; so much passion, so much emotion. Ultimately it's Callas the musician, Callas the performer, who is so affecting.
The film Maria by Callas opens October 26 at TIFF Bell Lightbox.
Paul Ennis is the managing editor of The WholeNote.