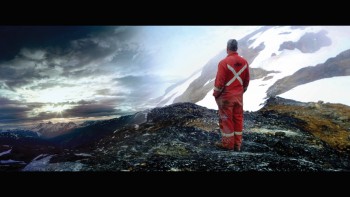 Nettie Wild's magnificent new documentary, Koneline, is a fully fleshed-out portrait of a place and its diverse inhabitants. Shot in northwestern B.C. in the region of the Stikine River and the Cassiar Mountains, it's a film of contrasts anchored by an inclusive even-handedness that reflects the filmmaker's mature view of her subject, a wild habitat of pristine beauty and precious natural resources that is home to the Tahltan First Nation, fishermen, miners, hunting guides and hydro workers, all of whom are in thrall to the area's remoteness.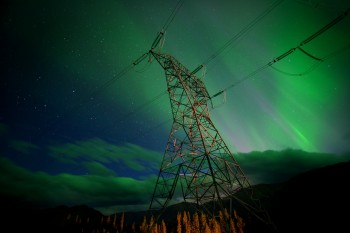 Some are attracted by the Northern Lights, the snow-covered mountains, glaciers and the howling wolves; others by the Stikine River valley ("the Serengeti of North America"). The Tahltan First Nation elders are worried about Imperial Metals' mine (Wild cuts from their meeting with the mining company's supervisor and B.C. Cabinet Minister to a pristine birch grove but also pointedly shows the bonds between the elders and a young Tahltan miner who welcomes the opportunity to feed his family and the compromise that seems to be the modus operandi of everyone involved).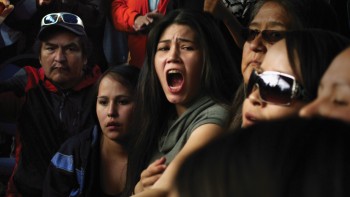 A Tahltan father and son spend a day killing and cleaning a moose, then the evening playing fiddle and guitar in a dance band; a woman who hunts in the bush also makes moccasins with her husband; others fish the river as their ancestors did 8,000 years ago; and there are those whose love of stick gambling is vocation enough. A hunting guide clears 100 miles of trails and guides her pack of horses from a motorboat as they swim across a wide river to prepare for a season of 14-hour tourist-driven days of hunting.
The astounding images and the stories of the people who live within them are enhanced by Koneline's evocative electronic score by Jesse Zubot and Hildegard Westerkamp, whose fingerprints seem to be all over the soundtrack. Known for her work as a founding member of R. Murray Schaefer's World Soundscape Project, soundwalking -- her own environmental listening events -- and her considerable contribution to several films of Gus Van Sant, Westerkamp is able to contextualize an individual within his surroundings using an uncanny blend of natural and electronic sounds. At one point the sound of ice pellets and the wind merge into a melodious hybrid; sometimes we seem to be listening to a concerto for wind. At others, the soundtrack varies from wariness and apprehension to inspiration, intensifying Wild's narrative.
Koneline [Kóh - nah - lee - nah] won the Best Feature Documentary Award at the 2016 Hot Docs Canadian and International Film Festival.
Koneline: our land beautiful begins a limited week-long engagement June 10 at the Bloor Hot Docs Cinema.