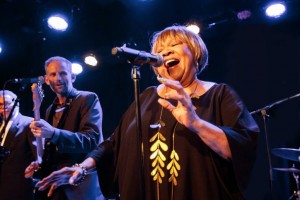 Mavis! Is Jessica Edwards' inspirational film on the life of Mavis Staples, whose unique voice brought joy and happiness to millions as the most prominent member of the Staples Singers, a family act led by and directed with great foresight by Roebuck "Pops" Staples. Roebuck Staples grew up on a Mississippi plantation that also fostered the great bluesmen Howlin' Wolf and Charley Patton; Staples learned blues guitar from Patton, later incorporating it into his gospel music, thereby crossing a line that had never been crossed before.
The Staples Singers had a vast influence on people from Bob Dylan to Martin Luther King Jr. Dylan recalls hearing them as a 12-year-old: "Sit Down Servant made me stay up for a week," he said. Why Am I Treated So Bad, which Pops wrote after he attended King's Montgomery Alabama church, was the Civil Rights leader's favourite song.
Informative talking heads (Bonnie Raitt, Chuck D, Levon Helm, Prince and more), a strong working relationship with Wilco's Jeff Tweedy (who revived her career after her father's death in 2000) and historical perspective from biographer Greg Kot combine with priceless archival footage to present a vivid picture of a musical force of nature.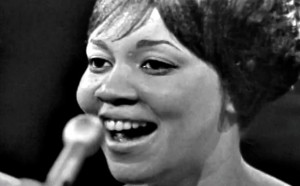 Kot pointed out that her life touched on seven musical eras beginning in Chicago with Sam Cooke, Lou Rawls and Mahalia Jackson as neighbours. Raitt described her as "sensual without being salacious." The Staples Singers were among the most popular gospel music acts (when gospel music was hugely popular in the post-WWII years). They had a style that harked back to the 1920s plus a deep tremolo that was electric when combined with reverb guitar.
Footage from a 1963 Westinghouse TV show, Folk Songs, and More Folk Songs, amusingly quaint, featured Dylan and the Staples; later appearances on television with Johnny Cash and Dolly Parton are no less culturally rich. Mavis appeared with The Band in The Last Waltz and recorded with Levon Helm and Steve Cropper. And brought her own gravitas to Prince's music ("Prince called – can you imagine?").
Mavis! Plays at the Bloor Hot Docs Cinema November 13-19 and December 7, 10, 14 and 17.
Director Jessica Edwards will participate in Q&As on November 13 at 4:00 p.m. and 6:30 p.m., and on November 14 at 4:00 p.m.