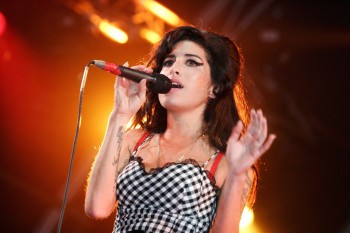 In 1998, 14-year-old Amy Winehouse was already a confident, talented performer who considered herself a jazz singer. In a video at a friend's birthday party she revealed her admiration for Dinah Washington, Sarah Vaughan, Tony Bennett and Thelonious Monk. She would die 13 years later, a victim of alcohol poisoning, her body ravaged by bulimia, crack cocaine and heroin, her principal personal relationships with her self-serving father, her drug-addled husband and her exploitative manager all stacked against her profound creative life.
As Amy (now playing at Cineplex's Varsity Cinemas), Asif Kapadia's richly detailed, moving documentary about her life illustrates, hers was a monumental talent that was not enough to prevent those personal demons from winning out. Using videos and testimony from childhood friends Juliette Ashby and Lauren Gilbert, as well as a wide variety of professional colleagues and family members, Kapadia paints a vivid picture of a massive talent derailed.
A teenager with an unmistakable, distinctive voice, she "learned from everything." At 16, she fell under the guidance of her 19-year-old friend Nick Shymansky. Two years later he described her as "a classic North London Jewish girl with a lot of attitude – you couldn't resist her – a very old soul in a very young body." Shymansky managed her through her early career and first CD, the aptly titled Frank. She pulled no punches with her songwriting, laying bare her life for anyone who was savvy enough to read the lines. Kapadia puts those lyrics onscreen (as subtitles), a good idea that lets us see how powerful the marriage of music and verse was. "She had one of the most pure relationships to music," according to her pianist Sam Beste.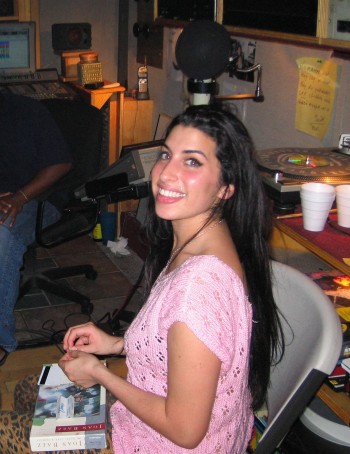 On a promotional tour for the CD she admitted presciently: "I don't think I will be famous; I couldn't handle it if I was."
When she was 18-months-old her father Mitchell Winehouse began an affair; eight years later he left his home entirely. His daughter suffered depression shortly after. She sloughed it off as "a musician thing."
Her friend Yasiin Bey a.k.a. Mos Def: "She had the stylings of a jazz singer – unique, edgy and sincere."
She moved to Camden at 21 and fell in love with Blake Fielder – they met at a club called Trash – their marriage was a downward spiral of mutual destruction. Later that year she agreed with Shymansky that she should go to rehab but didn't. The result was a massive hit record (Rehab) that was honest, catchy and, in hindsight, tragic. Shortly afterwards, she dumped Shymansky and asked her concert promoter Raye Cosbert to manage her, a fatal error as it turned out, since her vulnerability on the road wouldn't prevent him from maximizing the tours that made him rich.
Still, she was able to transform her life into art, brilliantly encapsulated with You Know I'm No Good. Here are the first verse and chorus:
Meet you downstairs in the bar and hurt,
Your rolled up sleeves in your skull t-shirt,
You say "what did you do with him today?",
And sniffed me out like I was Tanqueray,
'Cause you're my fella, my guy,
Hand me your stella and fly,
By the time I'm out the door,
You tear men down like Roger Moore,
I cheated myself,
Like I knew I would,
I told you I was trouble,
You know that I'm no good
"This is someone who was trying to disappear," Bey said. She began to unravel in public after winning a Grammy. She managed to record Body and Soul with Tony Bennett, one of her idols. He called her "a natural true jazz singer" who was uncomfortable performing in front of big crowds. He compared her to Ella Fitzgerald and Billie Holiday.
Amy tells her story well, body and soul.