Music was pivotal and the primary focus of eight films in this year's Hot Docs, the 22nd edition of that essential Toronto institution.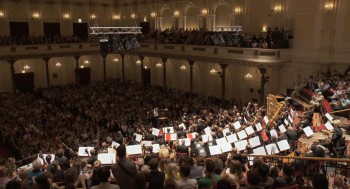 In her captivating documentary celebrating the Concertgebouw's 125th anniversary year (2013), Around the World in 50 Concerts, filmmaker Heddy Honigmann focuses on the human element. Despite its title, the movie concentrates on three of the orchestra's musicians, a percussionist, flutist and bassoonist and concertgoers in three cities on the tour: Buenos Aires, Johannesburg and St. Petersburg. Each of her subjects talks about what music means to them, from the orchestra members who play it, to the Argentine taxi driver who can't live without it; to the Soweto girl for whom playing a youth orchestra provides self worth and the man who fell in love with the violin as a poverty-stricken child, learned to play and now leads that orchestra; to the Russian with a connection to Mahler's music so personal that when he hears the Concertgebouw play Symphony No. 8, we see his tears. Honigmann's camera lingers on faces. It's the main way she draws us into her subjects. And with the orchestra she gets inside by keeping her camera on the instrumentalists even after they play; it's unusual to see musicians at rest this way. Mostly conducted by Mariss Jansons the film is carried by a judicious use of Bruckner's Seventh, Rachmaninov's Paganini Variations, Stravinsky's Firebird and Mahler's First and Second, among others.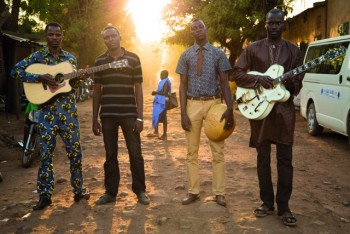 Music is indispensable to the culture of Mali ("banning music is like cutting off oxygen"). So when jihadists occupied the country's northern cities, Timbuktu, Gao and Kidal, and banned all forms of live and recorded music, many musicians fled to Bamako in the south and refugee camps in neighbouring Burkina Faso. They Will Have To Kill Us First, Johanna Schwartz's compelling and courageous film documents the irrepressible Khaira Arby, Fadimata "Disco" Walet Oumar, Malian superstar Amkoullel, Moussa Sidi and the infectious Songhoy Blues as they cope with the intolerable situation. The film ends with an uplifting concert in Timbuktu, still dangerous months after French soldiers had liberated the city. Songhoy Blues, continuously on tour in the UK since being discovered by the likes of Brian Eno, Damon Albarn and Nick Zinner, will be performing in Toronto June 7 as part of the Field Trip Music & Arts Festival at Fort York & Garrison Common.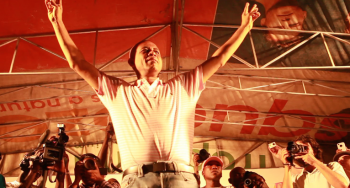 Sweet Micky for President, Ben Patterson's entertaining film lesson on the Haitian election of 2010, is a political documentary you can dance to, since the eponymous Sweet Micky is the enormously popular kompa musician Michel Martelly, whose natural inclination at any campaign stop is to perform. But the movie is more than the story of an entertainer with a social conscience persuaded to run against the ruling party by Pras Michel, founder of the Fugees, himself a politically aware, intelligent spokesman for the Haitian diaspora. And it's beyond being a David vs. Goliath story; it has more twists and turns than any mountain road. Here's one: early in the campaign, Wyclef Jean, the most famous Haitian musician in the diaspora (and the most prominent member of the Fugees) unexpectedly decides to enter the campaign. He's eventually ruled ineligible, but not before ruffling some personal feathers involving Pras Michel and Sean Penn. For ballot box stuffing, voter fraud, insights into Haitian history, an unbelievable ending and, of course, more kompa dance music, look out for Sweet Micky in the future.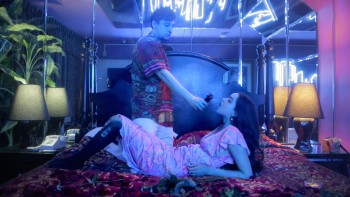 In the fascinating Hot Sugar's Cold World director Adam Bhala Lough follows the associative music composer/performer Nick Koenig (aka Hot Sugar) as he tapes all manner of natural sounds (and even unnatural ones like burning Roman candles), later transforming them into electronic music. Life sometimes intervenes, as when his live-in girlfriend rapper Kitty leaves, but music drives him, and performance (whether in person or recorded) sustains him. He buys a $90,000 Steinway on Craigslist, tosses off a few notes of Bach's Italian Concerto and then wonders why we need these old instruments anymore. He believes that silence in an empty room is different from the silence of a room with 20 people and a dead body -- and he tries to prove it. Recording and transforming sound is his way of owning and controlling the universe. He's an unstoppable creative force and the movie is a series of chapters in his life. One fascinating scene has the popular astrophysicist Neil deGrasse Tyson confirming Koenig's theories about sound and the universe. But Koenig's real forte is as a creator of cosmic lullabies, music for children of a new age. As he puts it: "I want to capture the beauty of the world; I want to record it."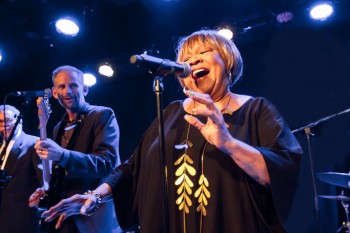 Three bio-pics shed new light on well-known musicians. Mavis! Is Jessica Edwards' inspirational film on the life of Mavis Staples, whose unique voice brought joy and happiness to millions as the most prominent member of the Staples Singers, a family act led by and directed with great foresight by Roebuck "Pops" Staples. Roebuck Staples grew up on a Mississippi plantation that also fostered the great bluesmen Howlin' Wolf and Charley Patton; Staples learned blues guitar from Patton, later incorporating it into his gospel music thereby crossing a line that had never been crossed before. The Staples Singers had a vast influence on people from Bob Dylan to Martin Luther King Jr. Dylan recalls hearing them as a 12-year-old: "Sit Down Servant made me stay up for a week." Why Am I Treated So Bad, which Pops wrote after he attended King's Montgomery Alabama church, was the Civil Rights leader's favourite song. Interesting talking heads (Bonnie Raitt, Chuck D, Levon Helm, Prince and more), a strong working relationship with Jeff Tweedy (who revived her career after her father's death) and historical perspective from biographer Greg Kot combine with priceless archival footage to present a vivid picture of a musical force of nature.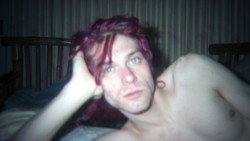 Brett Morgen's definitive portrait of a grunge rock legend, Kurt Cobain: Montage of Heck, posits his troubled upbringing as the source of a lifetime of suicidal thoughts and writings before he took his life at the fateful age of 27. An early aptitude for art and the guitar were not enough to overcome the feeling of being abandoned by his mother after his parents divorce when he was nine. In fact, none of his relatives could cope with his hyper energy. His stepmother wondered how anyone could deal with being rejected by his whole family. Still, he was possessed by writing "good music" and fuelled by drawing pictures. Produced in part by his daughter Frances Cobain, it seems that nothing has been left out of this picture – from the beginnings of Nirvana to an early suicide attempt, from the physical pain that led to a heroin addiction to extensive interviews with his first girlfriend and intimate home movies with his wife Courtney Love. Most surprisingly perhaps is the depth of his commitment to music; but even that was not enough to prolong his life.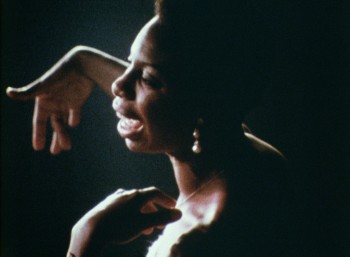 The great blues and jazz singer Nina Simone also had a troubled childhood but hers was racially inspired. As a child of the segregated south growing up in North Carolina in the 1930s, she played the piano when she was only three or four at her mother's revival meetings with their out-of-body experiences. Her talent was noticed and she took lessons on the other side of the tracks from a white piano teacher. It was a rough trek every Saturday afternoon but she loved Bach and practised seven or eight hours a day, alienating herself from her black contemporaries. Still, she was on track to attend the Curtis Institute – her family had moved to Philadelphia to support her – when she was refused (because she was black, she believed). To help out financially that summer she began to work the bars in nearby Atlantic City and was told she would go nowhere unless she sang. She did, and changed her name from Eunice Waymon. Her dream of being the first black woman to play a classical piano recital at Carnegie Hall would remain unrealized her whole life and fill her with regret.
Simone became an overnight sensation as a jazz singer, recording an acclaimed LP ("My Baby Just Cares for Me" and "I Love You Porgy" stood out) and appearing at the Newport Jazz Festival in 1960. A marriage to an ex-New York City vice cop (he became her shrewd manager) produced a daughter (a key talking head in the film) and much physical and mental abuse. Her sound was powerful and vulnerable, unforgettable. The 1963 Birmingham church bombings changed her life and inspired a song. She became a fighter in the Civil Rights Movement. Another song, "Mississippi Goddam," stirred up both sides of the struggle, literally breaking her voice in the process. Civil Rights music became the mainstay of her musical life. Langston Hughes and Lorraine Hansbury wrote lyrics for her. Malcolm X and his wife and six daughters were her neighbours (two of the daughters provide riveting anecdotes in the film). By the early 70s she was divorced and living in Liberia, her career in shambles. She spent the rest of her life struggling with personal demons and fitfully performing. What Happened, Miss Simone? Liz Garbus' powerful, compelling, emotionally draining film was a highlight of this year's Hot Docs.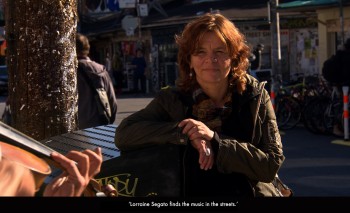 Lorraine Segato (of Parachute Club fame) searches out five homeless musicians who eke out spare change busking on the streets and subways of Toronto for a recording project in Shelley Saywell's moving, stirring film about the force music plays in keeping body and soul together when there's very little else but a shattered life to hang on to. These are street people you won't soon forget: Woody, the wayfaring electroshock survivor from Newfoundland; Bruce, whose busking license disqualifies him from subsized housing despite his clear medical issues; Maryanne, her lovely voice raw from years in a hard place, still able to sell a song, especially when it tells her own story; Anthony, the smooth-voiced baritone with a philosopher's insight into society; and Katt, the youngest, with the purest sound, trying to make it with her two kids. By the time the film ends, and all have been recorded, their lives have been changed forever. Lowdown Tracks was the runner-up for this year's Hot Docs Audience Award. It will be shown at the Royal May 9 at 7pm as part of Canadian Music Week. Angelic-voiced Katt Budd will perform later that same night.