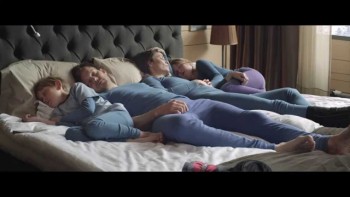 Force Majeure's recent Oscar nomination for Best Foreign Language Film gave Swedish director Ruben Östlund a well-deserved higher profile and a touring program of his four feature films and two shorts. TIFF Bell Lightbox is hosting this retrospective from April 9 to 14 with one showing of each.
Anyone familiar with Östlund's surgically precise and unfailingly perceptive detailing of the breakdown of family dynamics in Force Majeure (showing April 14), a caustic moral tale worthy of Eric Rohmer, may be interested in the evolution of its director's art.
Beginning with 2004's Guitar Mongoloid (showing April 12), a collection of disconnected scenes in which the director maintains a distanced perspective to document and implicitly comment upon a darkly comic view of Swedish society, Östlund's path was set, to be refined further will each subsequent film.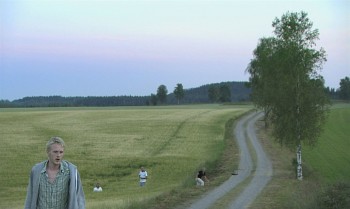 Involuntary (showing April 11) distills the chaos down to five intimate snapshots of the Swedish middle class. A well-off, middle-aged man celebrating his birthday with a large group of friends and family is accidentally struck in one eye by a fireworks rocket in his backyard and stubbornly carries on as if it's a minor scratch. A teacher, who has witnessed a colleague physically reprimanding a student, is rebuffed when she confronts him in the staff room. A man, on a chalet weekend with five of his male friends, tolerates a playful sexual assault. Two teenaged girls, who we first meet innocently flaunting their sexuality in a series of selfies, are reprimanded by one of their mothers after drinking too much with their friends. A bus driver holds his passengers hostage over a broken curtain rod until someone will take responsibility for it.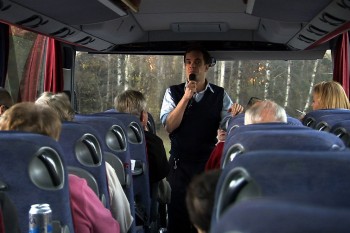 None of these stories are exactly what they might seem; Östlund twists his plot just enough that the moral juice he extracts stings and surprises. The camera's perspective is often off-kilter with the framing focused on characters from the knees down or from the neck down; sometimes a scene will be well underway before you see the characters' faces. It all effectively underlines the offhand way the filmmaker illuminates the everyday, moral questions he raises.
Play (showing April 9) was completed three years after Involuntary, in 2011. It's a complex look at bullying with racist overtones that, predictably in Östlund's worldview, skews with stereotype. Based on 40 cases of bullying and robbery in Gothenburg between 2006 and 2008 that involved 12- to 14-year-olds, advanced role play and gang rhetoric but no violence, the film follows five black teenaged boys hanging out in a fancy shopping mall who prey on slightly younger white kids.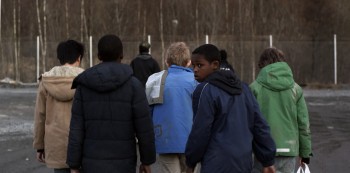 An episode where the five take three boys, one of whom is Asian, on an extended trip in and around Gothenburg overflows with contrasting emotions that range from menace to the Stockholm syndrome and to apparent "play" itself. Eventually the victims' parents get involved in vigilante justice and another moral can of worms emerges.
Östlund's use of music is judicious. A sedate waltz introduces the characters in Involuntary's birthday party. Later a made-up song is sung at dinner. In Play, the Asian boy is learning the clarinet (he plays Scott Joplin's The Entertainer for his tormentors) and his instrument becomes one of the prizes in a game the bullies devise. A Zimbabwe song and a Michael Bergson Air support minor plot advances. The violent storm conjured up by the final movement of "Summer" from Vivaldi's Four Seasons is effectively used as a recurring motif in Force Majeure; ironically the film takes place in the snow-laden Swiss Alps.