The Toronto Jewish Film Festival (TJFF) invariably includes movies in which music is the major force and this year's 22nd edition (May 1 to 11) is no exception. From a thorough examination of Sophie Tucker, "the last of the red hot mamas," to more conventional bios of Marvin Hamlisch and Lionel Bart, from a brief but focused look at Barbra Streisand's roots in Brooklyn to a fascinating examination of the legendary jazz writer and tireless First Amendment advocate, Nat Hentoff, and a restored copy of the 1938 Yiddish-language film, Mamele, the TJFF has again unearthed evidence of the unmistakable ties between Jews and music.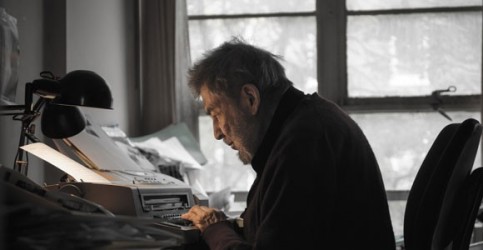 There's a treasure trove of jazz lore in The Pleasures of Being out of Step: Notes on the Life of Nat Hentoff. Clips of Ellington, Coltrane, Mingus, Artie Shaw, Abbey Lincoln, Bob Dylan, Coleman Hawkins, Sonny Rollins and Count Basie among others, zero in on one of Hentoff's two major passions while establishing the context in which he came of age as a writer of liner notes and editor of Downbeat. Yet none can compare with Billie Holiday singing "Fine and Mellow" (and being sublimely answered by Lester Young's saxophone) from the 1957 The Sound of Jazz live TV show on which Hentoff was a music consultant. But it's also the protection of the right to free expression that keeps the 88-year-old Hentoff so vibrant. It's a way of life that has cried out for him almost as long as the cantorial melismatic singing and improvisatory nigguns ("the Yiddish blues"). His interest in Lenny Bruce and Malcolm X united both. Following its screening May 11 at TJFF, the film opens May 16 for a limited run at the Bloor Hot Docs cinema.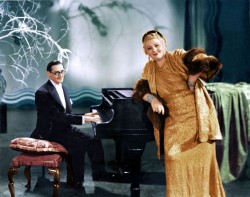 Sophie Tucker appeared in three Royal Command Performances and knew seven of the eleven Presidents who served during her lifetime (1887-1966). As The Outrageous Sophie Tucker pointedly illustrates, she was a mentor to Judy Garland, Frank Sinatra and Jerry Lewis, a friend of Al Capone and J. Edgar Hoover. She discovered vaudeville by accident then ran away from home in Connecticut (where her family ran a kosher restaurant) to New York City, leaving her infant son in the care of her 14-year-old sister. She sang in between one-reel movies and went from a burlesque show to the Ziegfeld Follies. Tony Bennett called her the most underrated jazz singer who ever lived. ("She knew how to improvise naturally.") According to Michael Feinstein her syncopated phrasing predated Ethel Waters. She made the transition to movies and television while maintaining her stage act to the end of her life. She was a force of nature, savvy and generous. It's all up on the screen May 4.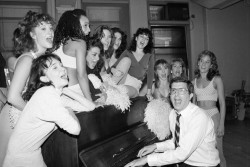 Music flows through Marvin Hamlisch: What He Did for Love, an affectionate portrait of the prolific composer of the monumental Broadway hit A Chorus Line, as well as countless movie soundtracks from The Way We Were to The Informant. It poured out of this Brooklyn-born prodigy; his fingers on the piano were an instant extension of his brain's musical thinking. A surprisingly engaging film (May 7).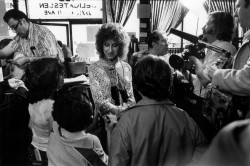 The TJFF has resurrected I Remember Barbra, a short from 1981. This mildly entertaining melange of Brooklyn accents, high school reminiscences and Flatbush humour roots the driven, accent-less Streisand squarely in the now-fashionable New York borough (May 5 and 11).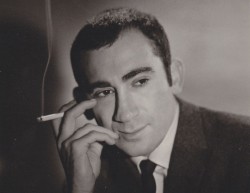 In Lionel Bart: Reviewing the Situation, the composer of the hit musical/Oscar-winning film Oliver! is shown soaking life up in London's east end, from American musicals and English music halls to the synagogue, spreading out to post-war Soho. His instinctive gift for songwriting turned mid-1950s rock into hits for Tommy Steele and Cliff Richard before a fortuitous working relationship with innovative theatre director Joan Littlewood changed his life. But fame and fortune played with his insecurities and appetites and turned his life into a cautionary tale. For fans only (May 4 and 11).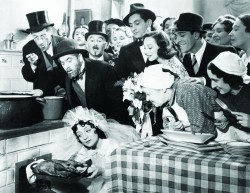 The remastered Yiddish musical comedy, Mamele (little mother), stars the inimitable Molly Picon as a dutiful daughter running her father's household and taking care of her sisters and brothers. Its theatricality (it's based on a play) and decidedly old-fashioned script are occasionally redeemed by Picon's singing (including her trademark song "Abi Gezunt") and the sitcom plot that is strangely forward-looking (at least through Molly Goldberg and Rhoda Morgenstern). The film was made in Poland in 1938 and depicts life in Lodz between the wars. Its historic value cannot be denied (May 8).