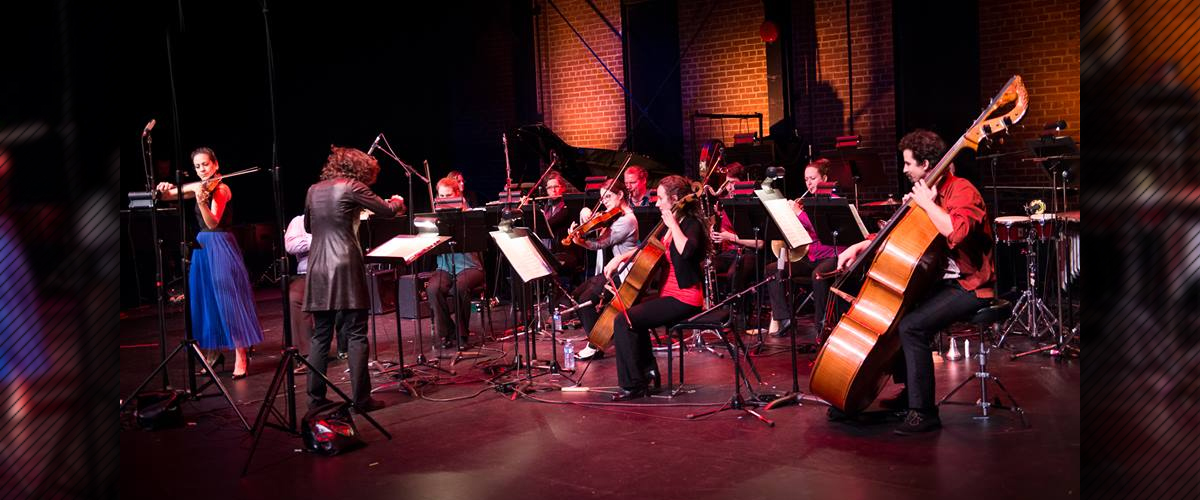 The World New Music Days festival has been held in a different country each year, since 1922. Organized by the International Society for Contemporary Music (ISCM), its stated purpose is "to present music from each of our members, showcasing the incredible diversity of musical practice in our time." The 2017 edition of the festival, marketed as ISCM2017, took place in Vancouver, B.C., November 2 to 8. In the 95-year history of the festival, this was only its second time in Canada.
The Canadian Section of the ISCM partnered with the Vancouver organization Music on Main to host the 2017 festival, staging some 30 concerts in a wide range of Vancouver venues. Local ensembles, as well as visiting artists and groups, were presented. Two of the visiting groups, Ensemble contemporain de Montreal (ECM+), and Land's End Ensemble from Calgary, made notably strong impressions, especially with Canadian works.
For ECM+, conducted by artistic director Véronique Lacroix on November 6 at Vancouver's Roundhouse Community Centre, it was the world premiere of a stunning new concerto for violin and chamber ensemble by Montreal composer Ana Sokolović, EVTA, written for the brilliant young violin soloist Andréa Tyniec. Sokolović's concerto is structured in seven contiguous movements, each inspired by colours of the chakras. The title, EVTA, means "seven" in the language of the Serbian Roma, and accordingly, the work is strongly influenced by the style of gypsy violin playing in the Balkans. Tyniec's solo violin was an astounding traveller through the seven movements, flashing virtuosity in so many ways, one lost count. The thread of this exciting composition never lost clarity as it swept through its intricate and surprising courses.
Lacroix also led her superb ECM+ in contrasting pieces by Grzegorz Pieniek (Poland), Martin Rane Bauck (Norway) and Iñaki Estrada Torío (Spain). ECM+ shared the concert with Vancouver's Turning Point Ensemble, conducted by Owen Underhill, who performed music from Chile, Croatia, Serbia and Tajikistan. The decision to present these two virtuoso ensembles in the same concert was an inspired one – and the display of contemporary performance techniques was impressive throughout.
Land's End Ensemble from Calgary is essentially a piano trio (John Lowry, violin; Beth Root Sandvoss, cello; and Susanne Ruberg-Gordon, piano) who, together with artistic director Vincent Ho, follow a mission to introduce audiences to contemporary music by Canadian and international composers. Their concert was also staged at the Roundhouse in Vancouver's Yaletown, earlier in the week on November 5, and included works from Austria, Brazil, Canada, Finland and Ukraine. The highlight was Toronto composer Omar Daniel's Trio No. 2, commissioned by Land's End in 2015. Daniel describes the trio as a polystylistic discourse through levels of nostalgia. The enormous range of expressive nuances in this piece left the listener satiated – and convinced by the music's maturity.
The 2017 edition of the ISCM festival took place in Vancouver from November 2 to 8. This report is part of a series of articles on thewholenote.com on ISCM 2017 and related music in the Vancouver area this month.
David Jaeger is a composer, producer and broadcaster based in Toronto.