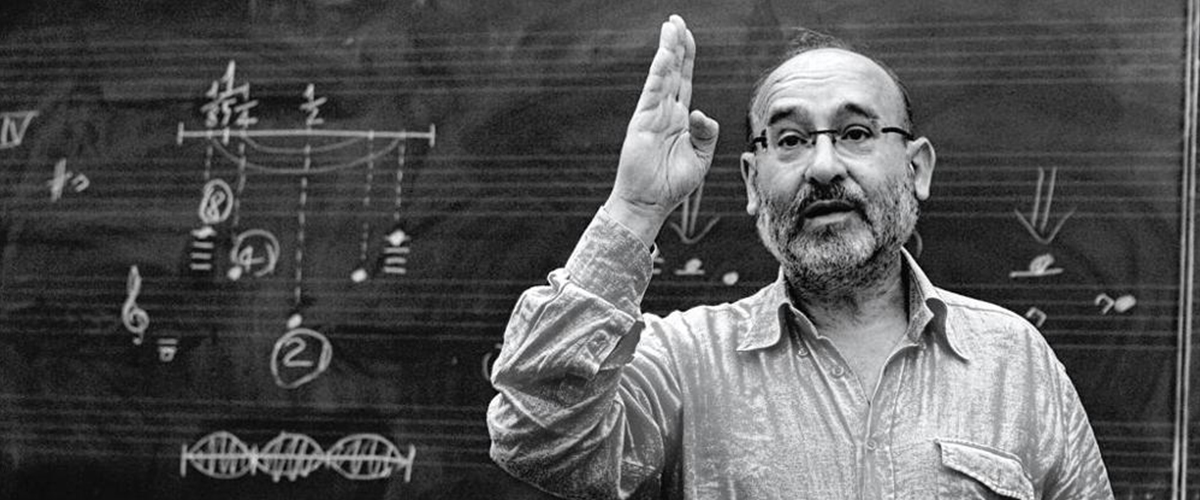 New Music Concerts' (NMC) A Portrait of Salvatore Sciarrino, a concert jointly presented with the University of Toronto at Walter Hall the evening of Sunday, February 5, was the final event of the U of T New Music Festival this year. During the pre-concert introduction, NMC artistic director/flutist Robert Aitken described his long-held enthusiasm for Sciarrino's music. He said the opportunity to finally work with the Italian composer appeared when U of T composition professor and festival coordinator Norbert Palej and several of his Faculty of Music colleagues revealed their mutual interest in the distinctive music of Sciarrino, who was then invited to Toronto as U of T's Roger D. Moore Distinguished Visitor in Composition.
In his introduction, Aitken referred to Sciarrino as a "philosopher of music," in reference not only to the questions raised in Sciarrino's music, but also to the many sage statements about the practice and perception of music he had heard Sciarrino make during the festival. Sciarrino stated that he has tried to invent a sonic vocabulary and create a new musical language in each piece. In response to Aitken's observation that it took great concentration and effort to constantly play the long pianissimos often found in his music, emerging from silence and then fading back to silence, Sciarrino agreed, noting that "at times the silences are noisier than the noises I ask the musicians to produce."
Sciarrino's 1981 composition Introduction all'oscuro (Introduction to the Obscure), for a mixed ensemble of twelve instruments, uses sounds that imitate heartbeats and breathing – especially with the bassoon, clarinet and oboe – to create feelings of waiting and expectation. The question, naturally, becomes: waiting for what? The answer, however, remains obscure, and perhaps it's simply in the act of listening.
Sciarrino has composed several works for the Italian flute phenom Matteo Cesari, including his 2015 Trovare un equilibrio, è necessario?, for flute and string quartet. "My titles," he wrote, "have often included a question mark. It tells of the behaviour and discipline at the heart of artistic language, where concision and subtraction are the secret principle and goal. Art demands effort, and it bores only those who are unable to conquer it." The behaviour and discipline of the fine ensemble of flutist Robert Aitken, violinists Stephen Sitarski and Aysel Taghi-Zada, violist Douglas Perry and cellist Amahl Arulanandam revealed a delicate weave of fragile and mysterious sonorities, which seemed to have found the perfect balance.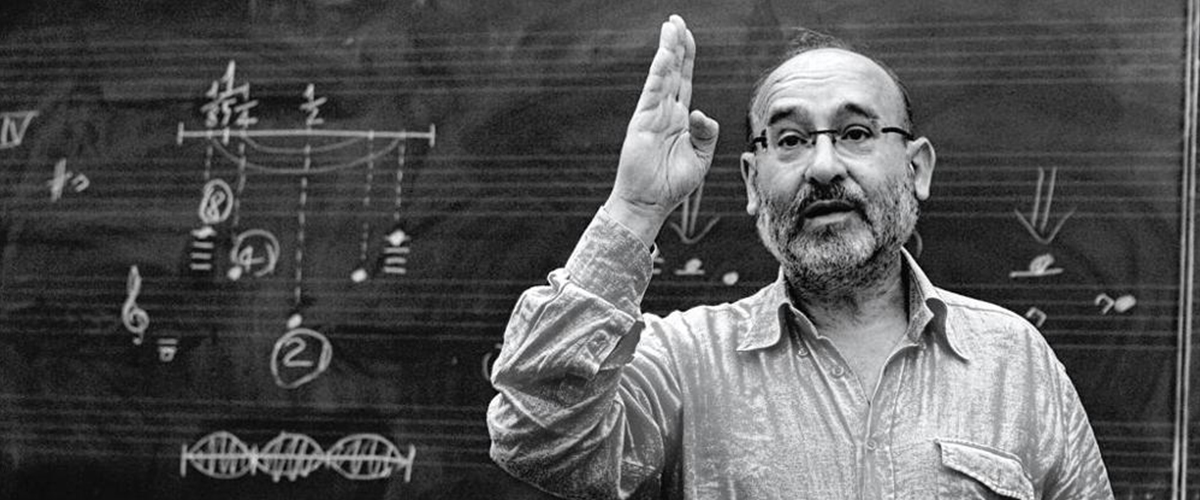 Accordionist Branko Džinović has had Sciarrino's Vagabonde Blu (1998) for solo accordion in his repertoire for some time, but he told me that, since working directly with the composer for this concert, his interpretation has become considerably refined. He said that Sciarrino encouraged him to develop an elastic sense of phrase, where contrasting ideas stretch away from one another, but without breaking the musical line. Astrophysicists refer to certain bright blue stars that wander aimlessly in intergalactic space as "Blue Vagabonds". "Beautiful and unstable," Sciarrino notes, while borrowing the term to title his composition.
The final work may have embodied Sciarrino's artistic philosophy the most clearly: his 2005 composition, Archeologia del telefono, a concertante for 13 instruments. In his notes he wrote that "the artist interprets history; he reads the complexity of the world." He said that every new work "should try to change society. When it is new, it burns, it is inherently problematic." In his concertante, Archeology of the Telephone, Sciarrino admits he is trying to play with the listeners' attention span, creating hints of ideas that might be the leading motives, and then hiding them behind static moments. He wants us to become active listeners, and to feel rewarded for venturing through the music, along with the musicians.
This was both a provocative and stimulating concert, and the performances were meticulously prepared and executed. It was also a fitting conclusion to a week-long festival that succeeded in giving Toronto listeners a thorough chance to discover one of the most advanced musical minds of new classical composition. From the Karen Kieser Prize concert on opening night, through Sciarrino's opera The Killing Flower and the many other talks and concerts, to this musical portrait of Sciarrino, the 2017 edition of the U of T New Music Festival might have been the most compelling yet. Let's hope for more of the same next season!
The 2017 edition of the University of Toronto New Music Festival, featuring Salvatore Sciarrino as composer-in-residence, ran this year from January 29-February 5.
David Jaeger is a composer, producer and broadcaster based in Toronto.