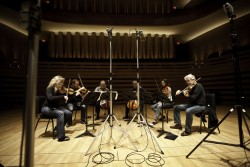 Imagine that we've just learned that some hitherto unknown manuscripts of music by a number composers have been discovered – and the names of these composers are Mendelssohn, Liszt and Weber. Since we already know these names, our response might well be along the lines of "What an important discovery! The history of European music in the 19th century will have to be rewritten to incorporate these previously unknown works."
Looking at the phenomenon of newly discovered work from a different angle, what, then, is our response to the news that the music of a number of very good early- to mid-20th century composers has actually been discovered, performed and recorded? The names of some of them are Busch, Braunfels, Kahn, Reizenstein, Röntgen, Weinberg and Eisler; and since they are not familiar names, it's easy to dismiss them as "minor composers."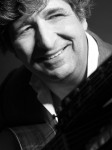 In fact, this isn't exactly news. About seven years ago the Royal Conservatory appointed guitarist Simon Wynberg artistic director of its flagship ensemble, ARC (Artists of the Royal Conservatory). In that capacity he's been doing the programming and research for ARC, and has been in contact with musicologists, record labels and institutions who are researching lesser-known composer of the 20th century, many of them victims of the Holocaust.
ARC gave its inaugural performances in the 2002-03 season. Since then it's given concerts not only in Toronto but also in New York, Washington DC and London. Wynberg has organized a major tour to Israel in March 2011, and concerts at the Concertgebouw. In the long term, he plans for the ensemble to continue to perform and record unjustly neglected works, many of which have fallen through the cracks because of the political upheavals of the 20th century, as well as commissioning new works from contemporary composers.
However, getting back to the present, the current news from ARC is the release of its third CD, Two Roads to Exile, on the morning of May 6, with a short performance of excerpts from this disc. (The free mini-concert is a special event for WholeNote readers.)
Interestingly, the two composers featured on this disc were not victims of the Holocaust. Both survived World War II, but in very different ways. One of them Adolf Busch, was not Jewish, and the form his exile took was to move to the United States; the other, Walter Braunfels, was half Jewish, and survived the war by hiding in a church in the German village of Überlingen.
Consequently the reason their music has been forgotten is not because it has been found after 60 or 70 years in a basement. In fact the String Quintet by Braunfels was actually published in the 1950s. Wynberg bought a score and set of parts for the ensemble from the publisher – brand new but yellow with age. The String Sextet by Adolf Busch, despite Busch's having made quite a name for himself in the USA as a violinist and as a co-founder of the Marlboro Festival, was never published – more a casualty of the exigencies of life, and the disruption of forced emigration than anything else. The ensemble's performances and recording were all done from a hand-written manuscript, presumably by the composer himself.
I find the last paragraph of the CD liner notes, written by ARC artistic director, Simon Wynberg, on the reasons for the obscurity of these two composers and their works particularly fascinating. "After the war," he writes, "there was an understandable desire to protect and encourage the music that the Nazis had proscribed." This led eventually to "the hegemony of the avant-garde" and the dismissal, particularly in universities, as reactionaries "those who had followed traditional musical avenues." Braunfels and Busch were both masters of traditional practices, and so, from the avant-garde perspective, had nothing to say. I've listened to their music on this CD and can assure you that this isn't the case; while the compositional procedures may be familiar, I would never describe the music of either composer as imitative or derivative.
In the course of our conversation, I asked Wynberg whether the history of 20th-century music would be rewritten to include many formerly forgotten composers. He commented: "The more intriguing question is whether we are gradually moving away from the concept of a 'core repertory,' towards the cultivation of a new, broader and younger audience who do not have an inbuilt allegiance to the pillars of repertory, but are curious to explore the vast range of music that is now so readily and instantly available."
Looking at The WholeNote's monthly listings from this angle it appeared to me that this development is well under way. On May 2, for example, Amici's "Silenced Voices" concert reads almost like one of Wynberg's ARC programmes, with infrequently performed music by forgotten or ignored composers such as Schulhoff, Klein, Ullmann, Stetsenko and Gomidas. Curiously, on May 7 and 8 Brahms' Two Songs, Opus 91 for mezzo or contralto, viola and piano, which because of the unusual voice/instrument combination will never quite be "core repertoire," will be performed in two completely unrelated concerts. (The piece will first be played on a programme by the Birthday Series at Heliconian Hall, followed by a performance on Lansing United Church's Chamber Concert Series.)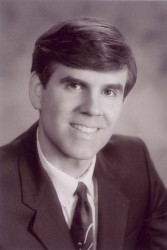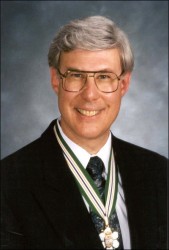 The trend extends beyond chamber music to symphonic music, as many orchestras combine "core repertoire" with repertoire that is anything but. For example the Slovak Sinfonietta has programmed Zeljenka's Musica Slovaca alongside Beethoven's "Emperor" Concerto; the Oakville Chamber Orchestra has programmed Purcell's Virtuous Wife and MacMillan's Two Sketches on French Canadian Folk Songs with Vivaldi's Four Seasons; the Scarborough Philharmonic has compositions by contemporary Canadian composers Ronald Royer and Michael Conway Baker on a programme that also includes Tchaikovsky's Symphony No. 3; and the Toronto Symphony has programmed Stravinsky's Petrouchka (which I think is considered "core repertoire") along with de Falla's Suite No. 2 from The Three-Cornered Hat and Piazzolla's The Four Seasons of Buenos Aires. There are lots of other examples of programming that even a few years ago would have been considered "adventurous," but which evidently is now occurring frequently.
The Royal Conservatory has published a book, written by Simon Wynberg, to provide background to the "Music in Exile" project. Early in the book he explains that the sense of dislocation experienced by those fortunate to be exiled to the United States was due to the absence there of "the European sensibility that considered music and culture not just central but indispensable to life." The situation in Canada is no different. While so much of our art-music here is European, it seems clear that if a strong cultural tradition is to take root here it can't be simply transplanted European culture, but something that has grown out of life in this part of the world. We live in an interesting time, when performers and performing organizations – finding that sticking with what may at one time have been the "canon" in Europe doesn't always work that well here – are motivated to explore new and less known repertoire, at the same time developing the cultural sensibilities of our place and time.
Allan Pulker is a flautist and a founder of The WholeNote who currently serves as Chairman of The WholeNote's board of directors. He can be contacted at classicalbeyond@thewholenote.com.