Music and nature are closely intertwined, the beautiful sights, sounds and smells of our planet inspiring musicians for centuries, even millennia. The ancient philosophical concept of a Harmony of the Spheres as proposed by Pythagoras suggests that the sun, moon and planets all emit their own unique pitch frequency based on their orbital revolution, and that the quality of life on Earth reflects the harmony of celestial sounds which are physically imperceptible to the human ear. Although Aristotle later contested this theory, the idea of Harmonia mundi continues to be reinvented and interpreted by composers in new and exciting ways. For example, in 1996 the Dutch composer Joep Franssens premiered his massive Harmony of the Spheres for chorus, combining minimalist and spectralist approaches to create a work that captures both the profound immensity of the universe and the bright shimmer of far-off stars.
Between Pythagoras and Franssens lies a wealth of nature-inspired music, from silly and serene to severe and stormy. Birds in particular have been a source of inspiration: German Baroque pipe organs contained special stops such as the nightingale, which produced a fluttering, high-pitched whistle (the organ at Metropolitan United has a nightingale stop, a generous donation from an organ aficionado), while French Baroque musicians such as Daquin and Rameau wrote imitations of birds in works such as Le Coucou and La Poule. Perhaps the greatest ornithological composer in history is Olivier Messiaen, who faithfully transcribed bird calls noting the species and location, and wove these threads into masterful pieces of music. It is nearly impossible to find a late work of Messiaen that does not incorporate bird song as an integral and essential component.
Bach and Handel used the pastoral as a musical model, illustrating idyllic scenes of shepherds tending their sheep. Mozart wove birds into The Magic Flute through the character of Papageno, an earthy birdcatcher who, when he finds his perfect match in Papagena, rejoices with an imitation of bird-like courting sounds. Beethoven and Brahms both enjoyed long walks through the woods, put to paper in Beethoven's case in Symphony No. 6, "Pastoral," portraying everything from bubbling brooks and bird calls to a violent thunderstorm. Mahler used his mountain retreat as his summertime escape from Vienna, hiking, walking, rowing and composing his greatest works in a nearby hut, mirroring the intensity of his temperament and the immensity of the mountains in his large-scale symphonies.
Summer continues to be a time of escape and refuge for many, whether braving traffic on Highway 400 to reach a familiar lakeside cottage hideaway or taking a road trip and exploring new and exciting places. While many use the summer months as a chance to get away and recharge, musicians sometimes seem to grow busier over July and August, as evidenced by the plethora of festivals and concert series that continue to increase in number and scale each year. A quick glance at the Green Pages in this issue of The WholeNote provides some idea of the sheer number of exciting opportunities available to hear new, old and endearingly familiar masterpieces. Regardless of where your travels take you, there is something to see and listen to. Here is a brief overview of this summer's early music festivals and events:
June
May and June offer season-ending performances by organizations across the city, grand finales showcasing great ensembles and equally great musical works. As seasons end, others begin, and this June serves as the starting point for numerous summer programs and concerts.
The Tafelmusik Baroque Summer Institute (TBSI), a world-renowned training program for advanced students, pre-professional and professional musicians in instrumental and vocal Baroque performance practice, is led by some of the world's finest musicians in the field. This year's TBSI runs from June 10 to 23 and features five separate performances by faculty and students at venues across Toronto's Bloor-Annex corridor, including Jeanne Lamon Hall and Walter Hall, with the grand finale at Grace Church on-the-Hill. As a former participant in this superb training program, I cannot speak highly enough of the quality of repertoire and tutelage each participant receives, and strongly encourage lovers of early music to attend at least one of these performances. Keep the program, too – you'll be amazed at how many names return as fully formed performers in following years!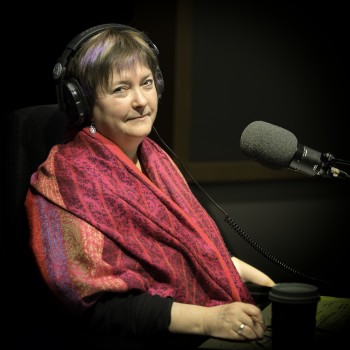 North Winds Do Blow! On June 16, some of Canada's most celebrated Baroque music specialists play a cornucopia of beautiful tunes from Handel operas and oratorios. "Handel: Airs for the Theatre" showcases tunes from Rinaldo, Acis & Galatea, Riccardo Primo, Orlando, Admeto and other Handelian hits, arranged by Toronto's own Colin Savage after 18th-century models, as well as a few 18th-century arrangements published by Handel's contemporary, John Walsh. Featuring Baroque woodwind wizards from across the city playing a diverse and colourful array of period instruments, this concert is an ideal celebration of summer's arrival, and the debut performance of North Wind Concerts, an evolution of the group formerly known as Baroque Music Beside the Grange. Taking place at St. Thomas's Anglican Church, this concert is perfectly located, just down the road from Tafelmusik's Summer Institute.
Montréal Baroque: If you are planning a trip to Montreal in June, make sure to explore the 2018 Festival Montréal Baroque's "Hallelujah Handel," taking place from June 21 to 24. This overview of Handel's output from his solo sonatas to opera will be a first for Montreal, focusing on rarely heard music including the complete keyboard works, the complete sonatas for flute, recorder, violin and gamba, the complete trio sonatas, concerti for violin, organ and harp, and rarely heard oratorios and masques, performed by many of Montreal's Baroque ensembles, established and novice, as well as invited guests. Taking inspiration from Berlioz's description of Handel as a "tub of pork and beer," the Montreal Festival events will include food and wine tastings. (Handel, a famously corpulent person, was a well-known epicurean famed for downing two bottles of red each evening – he eventually developed a serious case of gout!)
July
Elora and Parry Sound: If June is the month of Handel, July presents a mixed-bag assortment of much-loved early music. The Elora Festival, renowned for its varied and eclectic programming, offers performances by both guest ensembles and the resident Elora Singers and Festival Orchestra. This year's guests include the Studio de Musique Ancienne de Montréal in a concert of three settings of Lamentations by the prophet Jeremiah, written by the 16th-century composers Tallis, Morales and de Lassus; the renowned English ensemble The Gesualdo Six, making their Canadian debut; and two concerts by the Elora ensembles, featuring Bach's Lutheran Masses, Handel's Dettingen Te Deum and Mozart's Mass in C.
Further north, the Festival of the Sound presents six concerts from July 25 to 27, pairing works by Bach with pieces by other canonic composers such as Mozart, Schumann, Brahms and Debussy. This series (titled "Papa Bach") explores Johann Sebastian Bach's influence on subsequent generations of musicians, as each concert features a solo cello suite followed by a work from a composer who was inspired by his music. Featuring a wide range of performers playing on modern instruments, this varied series presents an interesting contrast with the Baroque specialists featured throughout June's festivals.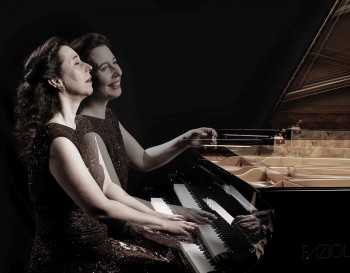 August
Stratford Summer Music: Although August marks the beginning of the end of summer (and back-to-school ads appear earlier and earlier each year), the music continues – notably in the Stratford Summer Music series. Angela Hewitt returns to Stratford on August 11 and 12 to present Books One and Two of Bach's inspiring keyboard work The Well-Tempered Clavier. Through two performances, Hewitt will play the complete 48 preludes and fugues in all 24 major and minor keys. Seldom heard live in its entirety, The Well-Tempered Clavier is an astonishing masterpiece and this will be a rare and memorable opportunity to experience one of the world's most profound works of creativity performed by one of today's leading Bach interpreters.
Music Garden:Tucked away in Toronto's waterfront, the Toronto Music Garden was conceived by internationally renowned cellist Yo-Yo Ma and landscape designer Julie Moir Messervy in partnership with the City of Toronto's Parks and Recreation department. Through its labyrinthine landscape, the garden interprets Bach's Suite No.1 in G Major, BWV 1007 for unaccompanied cello. Each summer the Toronto Music Garden is home to Summer Music in the Garden, presenting a tremendous range of chamber and world music. On August 19, "Sunday Afternoon at the Opera" offers scenes and arias from Mozart operas; late medieval love songs, including works by Guillaume de Machaut and Johannes Ciconia, are the focus of the August 23 concert "Elas mon cuer"; and on August 26, a program of chamber music and dance from the French Baroque is presented in "Confluence: Baroque Dance in the Garden."
Navigating the Summer
As anyone who has travelled to an unfamiliar place knows well, navigating is often the trickiest part of going somewhere new. This issue of The WholeNote serves as your musical road map, helping you traverse the winding roads of summer music in all its forms without a GPS shouting "Recalculating!" With so many opportunities to hear splendid music, it is impossible to make a wrong turn and I encourage you to delve into some of these magnificent concerts and festivals.
If you have any questions or want to hear my two cents on anything early music this summer, send me a note at
earlymusic@thewholenote.com. See you in September!
Matthew Whitfield is a Toronto-based harpsichordist and organist.