Throughout the Renaissance and Baroque eras, Italy dominated the European cultural scene. The Renaissance movement began in Florence, on Italian soil, its humanist philosophy leading artists to seek greater realism and emotion in their work, and spread throughout Europe to influence entire generations of musicians, architects and painters. Their names are familiar and renowned for their groundbreaking music: Palestrina, Gabrieli and the infamous Gesualdo. Each of these composers laid a path for musicians across the continent. Still celebrated as luminaries today, their works are firmly ensconced in the early music canon.
The Baroque era has Italian roots as well, conceived in Rome in the 17th century. As with the Renaissance, Italian composers' striking originality influenced all of Europe lead to the invention of new musical structures. Opera originated in Italy at the start of the 16th century and grew into an independent dramatic form. The toccata and the sonata were Italian inventions as well: the former developed by Frescobaldi into a virtuosic freestanding work later taken to even greater heights by composers such as Johann Sebastian Bach; the latter brought to prominence by Domenico Scarlatti whose 555 sonatas provided models for Haydn and Mozart.
It is, therefore, impossible to imagine early music without Italy and its tremendous innovations and influences. This October, the Toronto classical music scene celebrates a few of these historical Italian composers and their creations through a number of comprehensive concerts of their vocal and instrumental works. The names may be very old but the sounds, brought to life by some of the city's most esteemed performers, are as lively and inspiring as when they were first put to paper.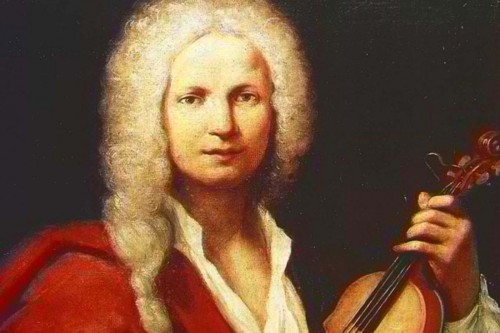 Vivaldi con Amore
Antonio Vivaldi, perhaps the most renowned of the Italian Baroque composers, needs little introduction. A composer, virtuoso violinist, teacher and priest, his concerti were of such high quality that the young J.S. Bach transcribed a number of them for solo organ as a way of studying Vivaldi's contrapuntal and harmonic dexterity and skill. Wednesday October 10 to Sunday October 14,Tafelmusik celebrates "the red priest" in an all-Vivaldi concert featuring a sinfonia and seven concerti, some instantly recognizable and others undoubtedly new to many listeners. Featuring a variety of soloists playing violin, oboe, bassoon and lute, this exciting program showcases Vivaldi at his best, and is a preview of the music that will be featured on music director Elisa Citterio's first recording with the Tafelmusik orchestra, to be released early in 2019.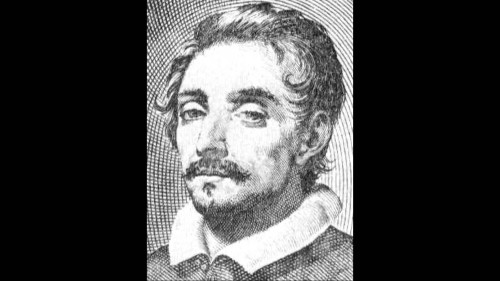 The Glories of Rome
On October 19 and 20 the Toronto Consort presents "Frescobaldi & the Glories of Rome," with music by Palestrina, Frescobaldi, Landi and Caroso. Besides being the birthplace of the Baroque, Rome has a rich and complex history within early music, closely entwined with both Frescobaldi and Palestrina. Housing both Vatican City and the Vatican itself, the Catholic Church held a powerful influence over musicians of the 16th and 17th Centuries. In addition to being a strikingly gifted composer, Frescobaldi was organist of St. Peter's Basilica and much of his instrumental and choral music was written for, or inspired by, the Catholic liturgy.
Palestrina's involvement in the Catholic Church is the stuff of legends; as the story goes, he single-handedly saved polyphonic church music from obliteration, composing his Missa Papae Marcelli to persuade the Council of Trent that a draconian ban on the polyphonic treatment of text in sacred music (as opposed to a more directly intelligible homophonic treatment) was unnecessary. This dramatic tale of art triumphing over adversity was so inspiring that the 19th-century composer Hans Pfitzner composed an opera about it, suitably titled Palestrina. (It is actually a wonderful piece of music and well worth a listen.)
Apocryphal legends aside, Palestrina was extremely famous in his day, and his reputation and influence have steadily increased since his death. As he did with Vivaldi, J.S. Bach studied and hand-copied Palestrina's first book of Masses, and in 1742 wrote his own adaption of the Kyrie and Gloria of the Missa sine nomine. Almost five centuries after his birth, modern scholarship retains the view that Palestrina's music represents a summit of technical perfection, the pinnacle of the Renaissance choral art.
By pairing the renowned Frescobaldi and Palestrina with the rather less-known Landi and Caroso, the Toronto Consort's Glories of Rome will undoubtedly have something for everyone, a don't-miss exploration of Renaissance music and the brilliant people who composed it.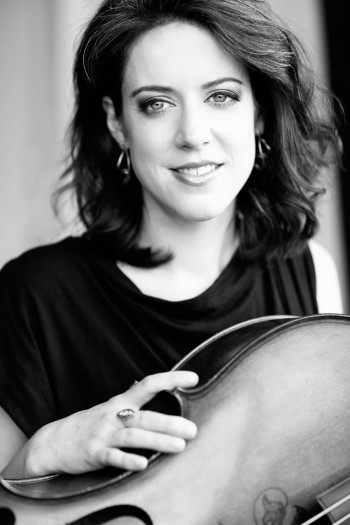 And Now for Something…
...Completely different! Superimposing the new on the old, or vice versa, is a challenging task. How do we maintain the integrity of the old while creating something decidedly modern and new? This is the question to be answered on October 3, when Montreal-based virtuoso Elinor Frey presents a program of new music at the Canadian Music Centre. The concert features works for solo cello by Linda Catlin Smith, Isaiah Ceccarelli, Ken Ueno, Scott Godin, Lisa Streich, and David Jaeger.
But wait, why is this concert in the early music section? Each piece performed in this concert is composed for the Baroque-style cello, designed after models dating from the 16th to the 18th centuries. This is far from the first time composers have written new music for an old instrument! Ligeti wrote fascinating pieces for the harpsichord, as did Hugo Distler, introducing contemporary techniques and challenging conventional methods of playing these historical keyboards.
A number of the works on this program contain historical ties, including Linda Catlin Smith's Ricercar, Isaiah Ceccarelli's With concord of sweet sounds, and Lisa Streich's Minerva. The ricercar in particular is an ancient musical form, a type of late Renaissance and early Baroque instrumental composition. In the 16th century, the word ricercar could refer to several types of compositions: whether a composer called an instrumental piece a toccata, a canzona, a fantasia, or a ricercar was a rather arbitrary decision. But Frescobaldi began to give the ricercar a formal structure through his compositions in his fiori musicali. In its most common contemporary understanding, ricercar refers to a kind of fugue, particularly one of a serious character in which the subject uses long note values. Bach wrote two extremely elaborate ricercars as part of his Musical Offering, including a monumental six-voice fugue.
It is not often that we see such modern music appearing in the Early Music column, and this fascinating combination of new works for the Baroque cello make this a rare and exciting listening opportunity. (Besides, each featured composer is still alive, another rarity in this column!) What better way for an early music aficionado to explore the world of new music than through this creative, unexpected and worthwhile event?
As the days grow shorter and the temperature drops, take advantage of a fall evening and take in some of the wonderful music on offer in our city. Not only will you be able to walk around in something other than 40-degree heat, you will also have the opportunity to hear marvellous music from all eras performed by some of the city's most talented artists. There are many other fantastic concerts happening in the early music world this month, too many to mention here, and I hope that you'll do some exploring, both in this column and in the entire issue of The WholeNote.
I hope to see you at some of this month's musical events. As always, feel free to get in touch at earlymusic@thewholenote.com.
EARLY MUSIC QUICK PICKS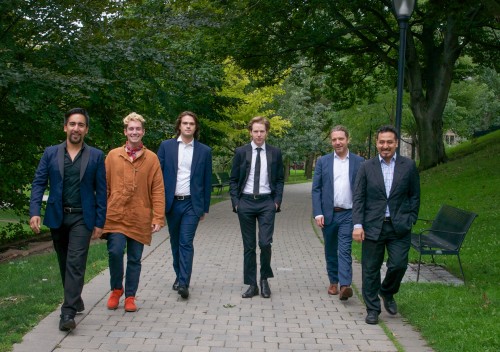 OCT 5, 7:30PM: Kingston Road Village Concert Series. "Countertenor Madness!" Kingston Road United Church. Two words are enough to describe this concert: Five Countertenors! Hear Daniel Taylor and four others perform arias and songs by Purcell, Handel, Vivaldi and more.
OCT 6, 8PM: I Furiosi Baroque Ensemble. "Brown Paper Packages Tied up with Strings." Church of the Redeemer. I Furiosi kicks off their 20th anniversary season with some of their favourite music by Purcell, Handel, and Rosenmüller. Wish them a happy birthday and receive the gift of fantastic music!
OCT 13, 7:30PM: York Chamber Ensemble. "The Age of the Concerto." Bradford Arts Centre, 66 Barrie St., Bradford. Take the drive to Bradford to hear some beautiful Bach and Respighi's Ancient Airs and Dances. Respighi's music is based on Renaissance pieces for lute written by Italian composers, including Vincenzo Galilei, the father of Galileo!
Matthew Whitfield is a Toronto-based harpsichordist and organist.