The world of classical music can seem impenetrable to an outsider, requiring an extensive knowledge of history, languages, and an ear that is attuned to the code-like subtleties of prolonged instrumental and vocal works. With monumental multi-movement symphonies sometimes spanning well over an hour and operas (often in languages other than English) extending past the four-hour mark, it can be intimidating to take the plunge and immerse oneself in such an art form for the first time.
One way of getting one's feet wet is through an increasing number of high-quality, entry-level venues for alternative classical music exploration, from indie opera pub nights to nightclub-based instrumental concerts. (And you can have a drink in hand throughout!)
Another is that, to help break down this seemingly impenetrable art form into more manageable units, many large symphonic groups have introduced a second kind of concert to their seasons – smaller in scale – featuring chamber-sized ensembles and shorter works that enrich and entertain both the aficionado and newcomer alike. One relatively recent addition to Toronto's early music scene is Tafelmusik's Close Encounters series, launched in 2016 and based, till now, in Heliconian Hall and the Royal Conservatory's Temerty Theatre, with the aim of creating an up-close-and-personal encounter with Baroque and Classical repertoire in an informal style, with introductions from the musicians themselves. Although designed to be accessible and informative, these are definitely not low-calorie concerts; recent performances have included works by Biber, Mozart, Couperin and Rameau, pillars of the early music repertoire.
The increasing popularity of Close Encounters has meant that demand for seats at Heliconian Hall has outstripped supply, leading Tafelmusik to seek a new venue. This year's Close Encounters series will be held, in addition to Temerty Theatre, at the Church of the Holy Trinity, Trinity Square, in the centre of Toronto's urban core. Holy Trinity, the fourth Anglican church built in Toronto, has been a premier venue for live music for many years, participating in Toronto's annual Nuit Blanche and presenting a weekly series of classical, choral and jazz concerts throughout the year, as well as a popular dramatization of the Christmas story that has run every December since 1937. As a concert hall, Holy Trinity boasts a magnificent acoustical space and a wonderful pipe organ, a three-manual German-style Casavant tracker instrument built in 1970 for Deer Park United Church.
As one of Toronto's most significant orchestral groups, Tafelmusik undoubtedly considered many spaces as possible venues for their Close Encounters series, and the decision to move to Holy Trinity was not an arbitrary one. The ensemble has a surprisingly long connection with this church, beginning with their earliest concerts in the late 1970s. According to double bassist Alison Mackay:
"In the spring of 1979, a fledgling orchestra created by visionary founders Kenneth Solway and Susan Graves presented a concert of works by J.S. Bach performed on 'original instruments.' Within the ensemble were Kenny and Susan playing the baroque oboe and bassoon, and principal violist Ivars Taurins.
"Charlotte Nediger and I, who had not yet met, were in attendance at Holy Trinity Church by the Eaton Centre, and the event must have made a strong impression on both of us, since almost 40 years later we can each recall exactly where in the church we were sitting! (And in a fitting tribute to our anniversary we [will] host our chamber series Close Encounters at Holy Trinity this season.) Within a few months the orchestra had been christened 'Tafelmusik' and eventually moved to Trinity-St. Paul's Church. I played in my first concert later that first year, and was soon joined by Charlotte and Dutch cellist Christina Mahler in a decades-long relationship of music-making and friendship at the bass end of the orchestra."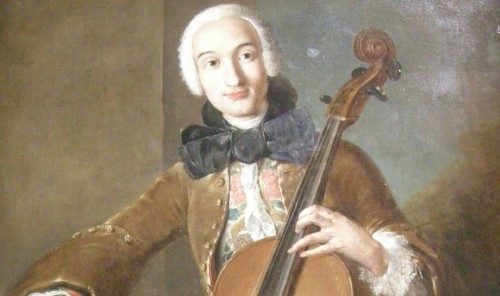 This year's Close Encounters opening concert, "Quintessential Boccherini" on October 3, features violinists Elisa Citterio and Cristina Zacharias, violist Brandon Chui, and cellists Christina Mahler and Allen Whear performing the music of Luigi Boccherini, an often-overlooked 18th-century cello virtuoso. The French violinist Cartier once wrote, "If God wished to speak to man through music, he would choose Haydn. If he wanted to listen to the music himself, he would choose Boccherini."
Boccherini was one of the most sensual composers of the 18th century, exploiting the colours and textures of string instruments and imbuing them with the flavour of Spain, where he worked for the Infante Don Luis. One of Boccherini's most innovative creations was the two-cello quintet, conventionally called the "cello quintet." Boccherini wrote over one hundred of these quintets (110, for the triviaphiles), which often feature a virtuoso cello part accompanied by the standard string quartet (two violin, viola and cello.) Boccherini would, of course, take the challenging part for himself and leave the second part for a secondary, lesser player! Boccherini also pioneered the double bass quintet, supplementing the traditional string quartet with a double bass, creating a much wider range of sound and greater depth to the bass line, taking the range of a typical string quartet and extending it downwards.
Since Boccherini, cello quintets have come from the pens of composers such as Schubert, Glazunov, Milhaud and Respighi, all written while Boccherini was an unknown name, a mere footnote to the history of 18th-century music. Much of Boccherini's music follows the model of Joseph Haydn and was neglected after his death, with the dismissive sobriquet "Haydn's wife," introduced in the 19th century to illustrate Boccherini's similarity to the great Austrian composer. It wasn't until the late 20th century that Boccherini's works were rediscovered and performed "for the first time," many of them by the appropriately named Boccherini Quintet. Since then, Boccherini's music has been performed increasingly frequently, gradually gaining the respect it deserves both for its musical quality and brilliant ingenuity.
In Other News…
Each September marks the beginning of a new musical season, a gradual reawakening of musicians and their ensembles as they return from various summer performances, seminars, programs and (maybe) a vacation or two. Although the concert calendar is rather sparse this month, there are a few exciting presentations on tap that will undoubtedly whet your early music appetite:
Although the Toronto Masque Theatre closed their curtains for the last time earlier this year, we look forward to exploring Confluence, a company of artists dedicated to intimate, thought-provoking and entertaining presentations. Led by TMT mastermind Larry Beckwith, Confluence launches on September 16 at St. Thomas's Anglican Church, promising food, drink and many performances. This event will provide a window into the newest endeavours being undertaken by some of Toronto's most renowned and capable performers.
In addition to their Close Encounters chamber concert at Holy Trinity, Tafelmusik opens their 40th season on September 20 at Koerner Hall, with a performance of Mozart's 40th Symphony. While this music needs little introduction, Mozart's penultimate symphony will be paired with two of his concertos, including Tafelmusik's first-ever performance of Mozart's ebullient and sparkling Violin Concerto in D Major K218 with Elisa Citterio as soloist, the launch of a new cycle of Mozart concertos that will keep listeners enchanted all year long.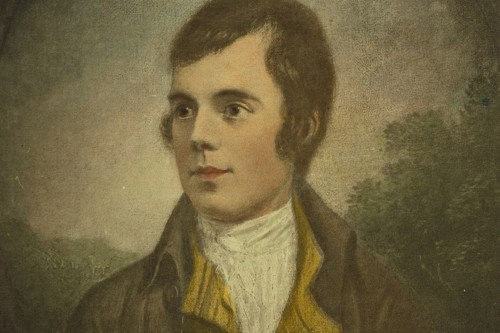 Scaramella opens their 2018/19 season on October 6 with a tribute to "Rabbie Burns, the Bard of Ayrshire," with selections from the Scots Musical Museum (1787-1803), a collaboration between Burns and music engraver James Johnson. These old Scottish tunes became wildly popular internationally, with many songs such as Auld Lang Syne and My Luve's like a Red, Red Rose still cherished today. Singers Nils Brown and Donna Brown will lead a team of versatile instrumentalists whose classical and folk music interests collide, and the show will also include readings by Tam 'O' Shanter champion and Burns aficionado, Ronnie O'Byrne.
While New York may officially be The City That Never Sleeps, the same can be said of our musical scene here in Toronto. This magazine is full of some of the finest artists on the continent, and I encourage you to explore its contents in depth and go to as many concerts and events as you can! It may be tiring to return to work and school, but music has a way of inspiring above and beyond even the most exhausting daily grind. Have any questions or want to share your thoughts? Drop me a line at earlymusic@thewholenote.com.
EARLY MUSIC QUICK PICKS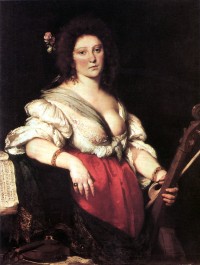 SEP 8, 7:30PM: Prince Edward County Chamber Music Festival. Choir of Studio de musique ancienne de Montréal. St. Mary Magdalene Anglican Church, 335 Main St., Picton. A wonderful opportunity to hear a fine early music group performing Renaissance masterworks, including Tallis' stunning Lamentations. This concert will certainly be worth the drive!
SEP 21, 8PM: SweetWater Music Festival. Opening Night Gala: Party Like It's 1689. Historic Leith Church, 419134 Tom Thomson Lane, Leith. Savour the beautiful scenery of the Bruce Peninsula and take in this delightful medley of Italian Baroque gems, including music by the great Barbara Strozzi and Antonio Vivaldi.
Matthew Whitfield is a Toronto-based harpsichordist and organist.