National identity and culture play a profound and vital role in the artistic self-perception of a country's performers and composers. Looking back on the Renaissance and Baroque eras, it is clear that unique combinations of pedagogy, performance practice, politics and technique led to the development of identifiable national schools, particularly in France, Germany, Italy and England. These schools are where we see the development of such localized phenomena as the polyphony of Tudor England, the chorale-based compositions of Lutheran Germany, and the development of Italian operatic and dramatic forms.
The annual arrival of Christmas brings with it a host of music from across Europe, connected through various forms of Christianity, but unique in individual flavours and styles. Last month we were introduced to the villancicos navideños, an ebullient form of proto-popular Christmas music native to Spain; this December and January we are fortunate to hear a wide range of music from other cultural hotspots, performed by some of our city's finest ensembles.
Jubilance and Joy
No name is more synonymous with the German Baroque than Johann Sebastian Bach, whose choral compositions combined Lutheran theology with divinely inspired music. Bach's Christmas Oratorio is a classic Christmas composition from the Baroque era, compiled and composed between 1733 and 1734 to celebrate the Christmas season in Leipzig. Although considered a single, freestanding work (catalogued as BWV 248) this "oratorio" is a series of six individual cantatas that were performed during the time between Christmas and Epiphany and divided between the Thomaskirche and Nikolaikirche. Monumental in scope and brilliant in its musical expression of Bach's beliefs and theology, the Christmas Oratorio is, along with the Passions, the closest Bach came to writing a dramatic work. The Toronto Classical Singers tackle this incredible work on December 9, bringing a touch of variety to an oratorio scene saturated with performances of Handel's Messiah!
About 100 years before Bach was born, Michael Praetorius was pioneering new musical forms in the Lutheran tradition, developing and incorporating Protestant hymnody into freely composed pieces, such as the chorale fantasias for organ. Praetorius was prolific, his voluminous output showing the influence of Italian composers and his younger contemporary Heinrich Schütz. His works include the nine volume Musae Sioniae (composed between 1605 and 1610), a collection comprised of more than 1200 chorale and song arrangements, and Terpsichore, a compendium of more than 300 instrumental dances, which is both his most widely known work and his sole surviving secular work. Now known almost exclusively for his harmonization of Es ist ein Ros entsprungen, made famous in the Carols for Choirs collection, a broader overview of Praetorius's music will be on display December 14 to 16 with The Toronto Consort's Praetorious Christmas Vespers, a reproduction of a Christmas Vespers as it might have sounded in the early 17th century. It is worth remembering that there were many generations of composers who paved the path for the great composers of the late baroque, and the chance to hear the unique sounds of these earlier soundsmiths is certainly valuable and rewarding.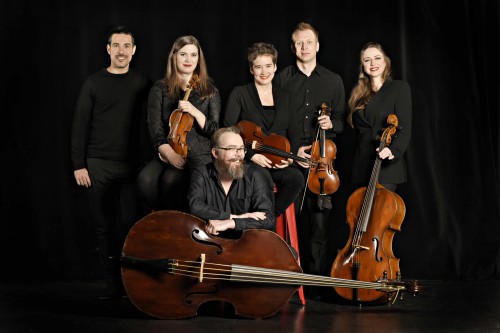 350 Years of François Couperin
François Couperin (1668 - 1733), known by his contemporaries as Couperin le Grand (Couperin the Great), was born into one of the most renowned musical families in Europe, the French equivalent of the German Bachs. Couperin was a prolific and influential composer, receiving a 20-year royal publishing privilege in 1713 and subsequently issuing numerous volumes of keyboard and chamber music including his most famous book, L'Art de toucher le clavecin. Unlike other Baroque composers whose works were lost and later revived, Couperin's have remained in the repertory; Johannes Brahms performed Couperin's music in public and contributed to the first complete edition of Couperin's Pièces de clavecin by Friedrich Chrysander in the 1880s; Richard Strauss orchestrated a number of Couperin's harpsichord pieces; and Maurice Ravel memorialized his fellow French composer in his Le Tombeau de Couperin.
On December 15, Ensemble Masques visits the University Club of Toronto Library to celebrate the 350th anniversary of Couperin's birth with a commemorative concert featuring the music of Couperin, Lully and Corelli. While the inclusion of an Italian in this French-themed concert might seem strange, Corelli was tremendously influential to Couperin. Couperin himself acknowledged this debt to Corelli, introducing Corelli's trio sonata form to France through his grand trio sonata Le Parnasse, ou L'Apothéose de Corelli (Parnassus, or the Apotheosis of Corelli), in which he blended the Italian and French styles of music in a set of pieces which he called Les Goûts réunis (styles reunited).
With selections from Couperin's Concerts Royaux, Pièces de Clavecin, and Nouveaux Concerts et Pièces de Violes, this concert will provide an overview of the great composer's works, expertly interpreted by harpsichordist Olivier Fortin, violinist Kathleen Kajioka and gambist Mélisande Corriveau.
England's Golden Age
Despite the challenging and potentially lethal political situations that occurred during the reigns of Henry VIII and Elizabeth I, the composers of Tudor England created some of the most sublime choral music ever written. Whether Catholic or Protestant, in English or in Latin, the music of William Byrd, Thomas Tallis, Orlando Gibbons and their contemporaries underwent a well-deserved revival in the 20th century and continues to be popular in churches and concert halls across the globe.
Pax Christi Chorale, an ensemble known for their performances of large-scale dramatic oratorios, lend their voices to some smaller-scale, a cappella masterpieces from the English Renaissance on December 16. With Byrd's Mass for Five Voices and anthems by Tallis, Weekes and Gibbons, this exploration of Tudor polyphony will undoubtedly be beautiful and, depending on the size and finesse of the ensemble, likely more aligned with the massed-choir sound of King's College, Cambridge than the streamlined timbres of the Tallis Scholars.
A Little Italy
Tafelmusik's exploration of multimedia concert experiences has led to some magnificent performances, including Safe Haven and J.S. Bach: The Circle of Creation. The latest in this series of innovative programming is The Harlequin Salon – created, scripted and illustrated by oboist Marco Cera – which explores music of the Italian Baroque through the character of Pier Leone Ghezzi: caricaturist, painter, and host of some of 18th-century Rome's most popular salon parties. What makes the character of Ghezzi particularly fascinating is that he was a real person (he lived from 1674 to 1755, primarily in Rome), an Italian painter who was probably the world's first professional caricaturist. Ghezzi was an enthusiastic music lover, holding exclusive musical salons at his palazzo for the Roman intellectual and artistic elite. (His most well-known portrait is the famous caricature of Antonio Vivaldi, with long, curly hair and a protruding, crooked nose.)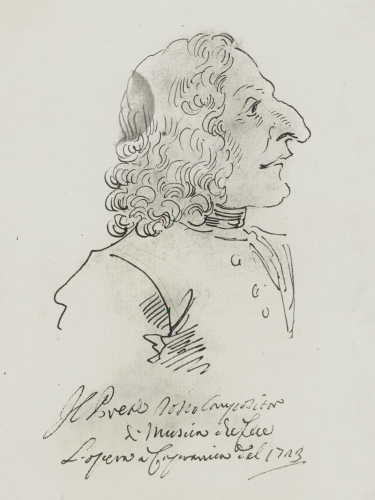 Cera, who plays the role of Ghezzi in The Harlequin Salon, is an artist as well; he studied figurative art at Liceo Artistico Citta' di Valdagno in Italy before joining Tafelmusik in 2000. The Harlequin Salon's recreation of one of Ghezzi's famous salon evenings will undoubtedly be entertaining, giving audiences a chance to travel back in time and imagine what happens (and what music results) when these famous characters from the past cross paths. Famous guests at this salon include composer Antonio Vivaldi, 24-year-old opera diva Faustina Bordoni, and cello virtuoso Giovanni Bononcini. These guests and their music will be performed by Tafelmusik's music director Elisa Citterio, guest soprano Roberta Invernizzi and Tafelmusik cellist Christina Mahler, making this new concert a don't-miss event, January 16 to 20.
Two Melting Pots
Now in their third full season, Cor Unum Ensemble is one of Toronto's newest early music ensembles, an orchestra and chorus comprised of emerging professionals interested in vocal and instrumental collaboration within the early music repertoire. On December 8 and 9, Cor Unum presents "Merry & Bright," a collection of seasonal music from across Europe, followed by "Sub Rosa" on January 26 and 27. Sub Rosa, a collaboration between Cor Unum and the Sub Rosa Ensemble, explores 16th- and 17th-century repertoire written for and by cloistered nuns who, although often highly trained, are rarely considered in the context of music history. These nuns used singing and composition to communicate their identity and their devotion beyond the convent walls, developing their social and financial independence, and their music will be used to explore the important role played by women in the early Baroque musical scene.
"Centuries of Souls," presented by Confluence on January 26, promises to be one of January's most interesting concerts. Featuring Opus8 singing Ockeghem's famous Requiem mass, Matthew Larkin playing Messiaen organ works, and Schola Magdalena singing Hildegard, this performance stretches across five centuries of musical history. Messiaen and Hildegard are, although separated by a great temporal distance, closely connected through their mysticism. Hildegard experienced visions and expressed them through tune and text, while Messiaen expressed the mysteries of his devoutly held Catholic beliefs through strikingly original works for the organ. With this eclectic mixture of medieval and modern, Centuries of Souls will undoubtedly be an extraordinary experience for all in attendance.
Amidst all the the seasonal hustle and bustle, I encourage you to explore the vibrant musical offerings that are on display this December and January. Whether you prefer Handel's Messiah, Tafelmusik's The Harlequin Salon, a traditional Festival of Lessons and Carols, or any of the other listings in this double issue of The WholeNote, the richness and depth of Toronto's classical music scene ensures that everyone has something to look forward to this holiday season. Happy Christmas, Hanukkah, Kwanzaa, Festivus and New Year – see you in 2019. Until then, keep in touch at earlymusic@thewholenote.com.
EARLY MUSIC QUICK PICKS
The Messiah Edition
DEC 8, 7:30PM: Grand Philharmonic Choir. "Handel Messiah." Centre in the Square, 101 Queen St. N., Kitchener. A large-scale, symphonic Messiah with choir and symphony orchestra for maximum impact!
DEC 15, 7:30PM: Chorus Niagara. Handel Messiah. FirstOntario Performing Arts Centre, 250 St. Paul St., St. Catharines. For those further down the QEW, this Messiah features an excellent choir and the superb Talisker Players.
DEC 18 to 21, 7:30PM: Tafelmusik. Handel Messiah. Koerner Hall, Telus Centre, 273 Bloor St. W. The quintessential Messiah experience for early music aficionados – sit and enjoy the show or participate in the Sing-Along Messiah at 2pm in Roy Thomson Hall on December 22!
Matthew Whitfield is a Toronto-based harpsichordist and organist.