Art cannot exist in a vacuum, independent, immune, and untouched by the innumerable facets and fluctuations of the world, for all art is created at a specific time and in a specific place. The artist, without exception, exists in a society with its own concerns, issues and goals, and it is these chronic yet changing problems that play a large part in the creation of new works. Whether due to war, famine, personal poverty, or forced relocation, each piece of music that we perform or listen to has its own context and purpose. We must wonder if much of the art that we now consider great would have been created at all, had it not been for the struggles that come with living in such an imperfect world.
Perhaps the most poignant and radical example of this social-artistic reactivity was in the 20th century, when the abominations and mass destruction of World War II necessitated the creation of a new aesthetic to reflect the forever-changed and irreparably damaged global community. Artists of all types were forced to flee their respective countries and seek refuge elsewhere, many coming to North America to escape the dangers of the European continent. Stravinsky, Schoenberg and Hindemith are only a few of the significant composers who relocated to the United States, a career move that, far from being planned, was forced by external factors.
While some musicians went less far afield, choosing to flee their homelands in favour of another European state, others involved themselves in the defense of their country by picking up arms, sometimes with tragic results. Jehan Alain, the French organist and composer, was killed in battle, and Olivier Messiaen was captured by the Germans and held as a prisoner of war. Messiaen wrote his Quatuor pour la fin du temps while in German captivity and it was first performed by his fellow prisoners; it has come to be recognized as one of his most important works.
The deconstruction of music's essential components through serialism was a significant and reactive measure to the postwar world, a highly ordered approach to composition that served as a juxtaposition to external chaos and is one of the most recognized movements of the postwar musical aesthetic. Renowned serial composer and conductor Pierre Boulez was perhaps the most outspoken advocate of music as a social and political vehicle, giving such memorable quotes as, "I assert that any musician who has not experienced – I do not say understood, but, in all exactness, experienced – the necessity for the dodecaphonic language is USELESS. For his whole work is irrelevant to the needs of his epoch … All the art of the past must be destroyed." For artists who witnessed the destruction of their national histories and cultures with their own eyes, such sentiments likely seemed far less radical than they now appear.
Although the discussion of serialism might seem strikingly modern within the context of an early music column, the sociopolitical catastrophes that precipitated serialism's formation are not at all new. The Thirty Years' War, for example, lasted from 1618 to 1648 and was one of the most destructive conflicts in human history resulting in eight million fatalities, not only from military engagements but also from violence, famine and plague. Conflict between the Catholics and Protestants created an unstable social environment, which resulted in a myriad of responses from composers and performers, including Heinrich Schütz. As Kapellmeister to the Elector of Saxony, Schütz had to provide music not only for standard liturgical ceremonies but also for special occasions, which was complicated by reduced performing forces as the war progressed. In fact, members of his church ensemble dropped one by one so that from 1632 to 1639 the number of members diminished by 29 people. Other composers were forced to flee the violence and disease or lost their positions as courts were eliminated or relocated, events that were to repeat themselves three centuries later as Europe's nations once again took up arms against each other.
Dido and Belinda
Although the current political climate is far less devastating than in either the early 17th or 20th centuries, contemporary issues continue to affect the way we perform and perceive art. By changing the lens through which we view it, old music can be reinvented and presented in a new way. One method of doing so is through de-contextualization, reapplying an ancient work to tell a new and immediately relevant story. On May 4 and 5, Cor Unum Ensemble attempts to do just this in their collaboration with OperaQ, focusing on Henry Purcell's Dido and Aeneas, re-labelled and reworked as Dido and Belinda. According to Cor Unum's press release, "Dido and Belinda offers a new perspective on Purcell's beloved opera, Dido and Aeneas. With the addition of narration from the point of view of Dido's closest confidante, Belinda, this staged production will emphasize many of the themes already found in the original libretto: the shame surrounding feminine sexuality, the blindness of male privilege and the societal pressure to conform to gender roles."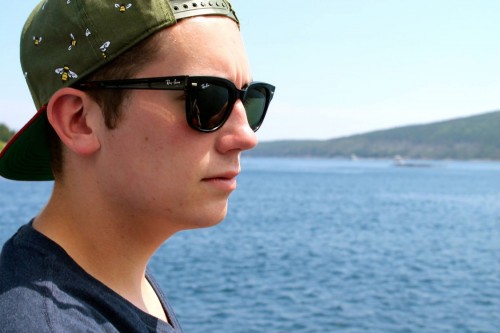 An additional circumvention of tradition includes the casting of reversed-gender roles, with this performance featuring countertenor Ryan McDonald as Dido, Camille Rogers as Aeneas and Rebecca Genge as Belinda. While this may seem like a radical departure from Purcell's original intention and scoring, this novel interpretation should maintain the integrity of the musical score as well as increasing its dramatic poignancy through a contemporary reimagining.
Purcell Reimagined
Before Cor Unum and OperaQ combine to tackle Dido, Purcell's music gets reconstructed by Confluence on April 5 and 6. "'Tis Nature's Voice: Henry Purcell Reimagined" features arrangements of vocal works by Purcell performed by an extended roster including Anne Atkinson, Larry Beckwith, Andrew Downing, Drew Jurecka, John Millard, Patricia O'Callaghan, Gregory Oh, Alex Samaras and Suba Sankaran. The most renowned arrangements of Purcell's vocal music were done by Benjamin Britten, whose deliberately pianistic realizations of figured bass launch this harpsichord-based 17th-century music into the piano-focused 20th century. For this concert, however, Confluence associates Patricia O'Callaghan and Andrew Downing bring together some of Toronto's finest composer-musicians to rearrange and perform the music of Henry Purcell. It will be most interesting to hear their perspectives on Purcell's songs, which run from the simple to the sublime and everything in between.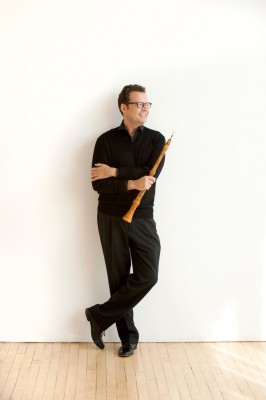 Strangers in Strange Lands
Renowned for both their musical finesse and social awareness through novel multimedia presentations, Tafelmusik goes small-scale on April 10 with Strangers in Strange Lands, part of their Close Encounters chamber series. Presented in smaller venues across the city, these concerts are a wonderful opportunity to get an up-close look at the performers that make Tafelmusik the ensemble it is; this session features Marco Cera, Julia Wedman, Patrick G. Jordan, Allen Whear and Charlotte Nediger as they explore music in the galant style.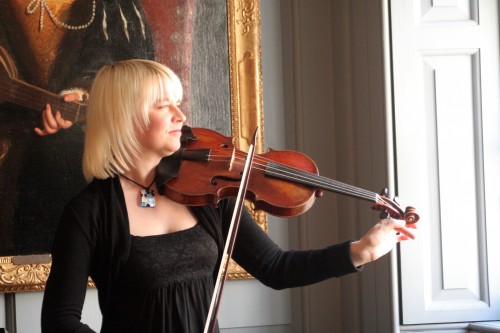 The galant style was short-lived, bridging the Baroque era with the classical, but it nonetheless featured some fine musicians and their works: C.P.E. and J.C. Bach, Quantz, Hasse, Sammartini, Tartini, Alberti and early Mozart are all exemplars of galant style, which simplified the contrapuntal density of the Baroque and introduced more melody-driven features. Even Haydn was influenced by this melody-based movement, reportedly commenting, "If you want to know whether a melody is really beautiful, sing it without accompaniment." With such fine musicians performing such delightful repertoire, beautiful melodies will undoubtedly abound, both with accompaniment and without!
No matter how charming or innocuous a piece of music may seem, there is inevitably a story behind it. Whether written during or because of war, as a lifeline during a period of personal financial hardship, or as part of an application for a position or promotion, it is remiss of us to extract our art from its historical context. While it may be overly idealistic to apply to all works, the hearing of certain pieces such as Britten's War Requiem, Penderecki's Threnody or Howells' Hymnus Paradisi can serve as reminders of historical and personal landmarks. It is also possible, as we see this month, to adapt and reinterpret old music in new ways, increasing its relevance to the modern audience member.
Regardless of whether you prefer old music or new, I encourage you to listen with open ears and an informed mind. Get in touch if you have any questions or want some more context on what's happening this month: earlymusic@thewholenote.com.
EARLY MUSIC QUICK PICKS
APR 6, 8PM: Scaramella presents "Red Priest" at Victoria College Chapel, 91 Charles St. W. Despite being one of Italy's greatest Baroque composers, Antonio Vivaldi's vocal music is still underperformed. Don't miss this opportunity to hear a selection of his mini-masterpiece chamber cantatas featuring countertenor Daniel Cabena.
APR 27, 8PM: Rezonance Baroque Ensemble presents "Harpsichord Explosion" at St. Barnabas Anglican Church, 361 Danforth Ave. Two words: Harpsichord. Explosion. Have you ever seen a harpsichord explode? Neither have I.
MAY 4, 7:30PM: Isabel Bader Centre for the Performing Arts presents "Baroque and Beyond: Bach and His World." 390 King Street West, Kingston. Conceived, scripted and programmed by Alison Mackay, this multimedia presentation is sure to entertain and inform, and features works by one of the greatest musical minds in history.
Matthew Whitfield is a Toronto-based harpsichordist and organist.