"It's just a flesh wound!" says the Black Knight, after King Arthur chops his arms off in Monty Python and the Holy Grail.
Just as it seemed live music was reasserting its presence in the GTA and beyond, the Omicron variant of COVID-19 forced the Ontario government to pivot to new lockdown guidelines that nipped reopenings in the bud, and effectively curtailed live music for most of January. The new guidelines however offer hope. If they stick, from January 31 to February 21, live music attendance can resume, albeit capped at "50 percent or 500 people, whichever is smaller" a measure impacting disproportionately severely on the smallest and the largest venues. After February 21, barring setbacks, progress accelerates: 50 percent capacity, no matter the venue size, until March 15; and then, barring a further re-assessment, permission for a return to live performance at full capacity.
TSO
Unlike the ill-fated fall reopening, when the TSO waited for the 50percent capacity cap before resuming, this time they are in, boots and all even at the 500-capacity cap. They have announced a full slate of diverse live programming over the next six weeks, with music director Gustavo Gimeno leading the orchestra, February 2, 3 and 5, in Schumann's FIrst Symphony, "Spring," composed in January and February of 1841 in anticipation of better weather ahead. Also on the program is Scylla, Jordan Pal's concerto for trombone and orchestra written as a showcase for TSO principal trombone, Gordon Wolfe.
Even before the February feast begins, there will be an appetizer available: a performance of Gimeno conducting Beethoven's jovial Symphony No.2 Op.36, to be streamed live on January 28 and available on demand until February 4. In that concert, Beethoven's Second proves to be a fruitful muse for Odawa First Nation composer Barbara Assiginaak, whose Innenohr meditates on the German master's storied love of nature. Missy Mazzoli's evocative Dark with Excessive Bright also draws inspiration from the past, bringing Baroque-era techniques into the 21st century through the skillful bow of TSO principal double bass, Jeffrey Beecher.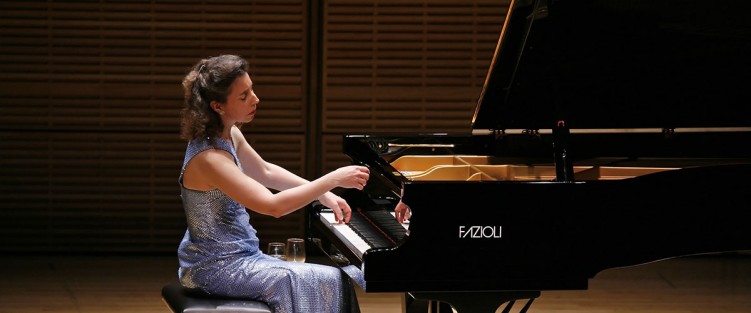 There's something for everyone in the mix. On February 12, the TSO and conductor Lucas Waldin celebrate Valentine's Day (well, close enough!) with a selection of romantic songs from musical theatre and the movies, including favourites from The Phantom of the Opera, West Side Story, La La Land and the iconic "Love Theme" from Tchaikovsky's Romeo and Juliet.
Then celebrated pianist Angela Hewitt takes charge on February 16, 17 and 19, leading a varied program from the keyboard. Two well-known concertos – Mozart's No.12 K414 and Bach's No.2 BWV1053 – anchor the concert. Two lesser-known works complete the program: Saint-Saëns' charming Wedding Cake Op.76, a valse-caprice for piano and strings written as a nuptial tribute to pianist Caroline Montigny-Rémaury; and Finzi's Eclogue for Piano and String Orchestra Op.10.
Chinese-born Xian Zhang leads the TSO on February 26 and 27 in Beethoven's energetic Symphony No.4; principal flute Kelly Zimba is the soloist in Nielsen's masterful Flute Concerto. Then, on March 9, 10, 12 and 13, 32-year-old American, Ryan Bancroft, the newly appointed chief conductor of the the Royal Stockholm Philharmonic Orchestra, leads the TSO in a concert featuring crowd-pleasing works that were shared digitally during the early days of the pandemic: Dvořák's Slavonic Dance No.8; Beethoven's Violin Romance No.2; Mozart's Symphony No.29 K201; Vivian Fung's Prayer; and Aaron Copland's restorative Appalachian Spring.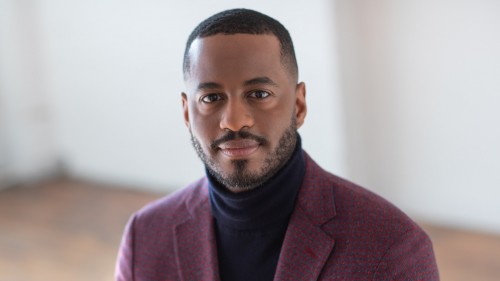 Mark Williams: on the corporate side of things, the TSO has announced the appointment of Mark Williams to be the orchestra's new CEO as of April 2022. Williams has held positions at the San Francisco Symphony and IMG Artists New York, prior to his current role as chief artistic and operations officer at The Cleveland Orchestra, where he oversees all aspects of artistic planning and programming, touring and orchestra operations.
Williams, who holds a bachelor of music degree in horn performance, is quoted in the announcement: "This is an orchestra with immense musical gifts, big ambitions, limitless energy and a desire to connect with its community through music. I look forward to forging deep and long-lasting relationships with Torontonians, and getting to know the Toronto Symphony Orchestra's dedicated patrons, subscribers and donors. I have been privileged to work with Gustavo Gimeno for many years as a guest conductor at The Cleveland Orchestra, and I feel confident that our strong partnership will achieve his artistic vision for Toronto's great orchestra. My husband Joseph and I are eager to call Toronto, one of the world's greatest cities, home," said Williams.
An interesting footnote on the relationship between the two orchestras: onetime TSO interim CEO Gary Hanson, who preceded Matthew Loden at the TSO in 2016, had been executive director of The Cleveland Orchestra from 2004 to 2015 during the time Williams was hired there; Williams, in turn, while at Cleveland, hired current TSO music director, Gustavo Gimeno, for his Cleveland Orchestra conducting debut.
"I have worked with Mark for many years," Gimeno added. "And I am really thrilled that he will be leading our great orchestra. … I know that I will have an ideal partner."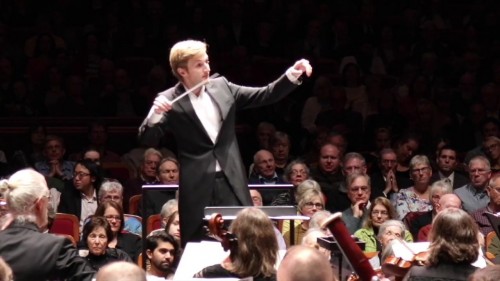 KWS
Also rejoining the live-concert fray will be The Kitchener-Waterloo Symphony (KWS) performing for live, in-person audiences once again on February 11, after a 23-month hiatus, within the window of the difficult 500-cap capacity restrictions in place until February 20. The KWS solution? They have added a second performance on Saturday, February 12 at Centre In The Square. There will be plenty of space to keep patrons safe and comfortable in the 2,000-seat concert hall.
"It is going to be an amazing atmosphere returning to the stage for live audiences again for two shows that weekend," said music director Andrei Feher. "We musicians feed off the energy in the building and are beyond excited to perform for live audiences once again."
Feher is joined by Canadian superstar pianist Charles Richard-Hamelin for Beethoven's Emperor Concerto. "It is an incredible piece that was well before its time, a true gift that Beethoven gave the world," said Feher. "Emperor is triumphant, filled with beauty, and Charles is the perfect person to perform this concerto with us."
HPO
Touch wood, Hamilton concert-goers will also finally get the chance to renew their acquaintance with Hamilton Philharmonic Orchestra (HPO) music director, Gemma New, on March 19 for "Gemma conducts Mendelssohn". Her previously scheduled appearance on January 29, 2022 was cancelled, so this will be her first appearance with the HPO since the pandemic began.
The March 19 Mendelssohn concert features Canadian violinist Susanne Hou performing Mendelssohn's consummate Violin Concerto. Also on the program is the premiere of a new work by HPO 2021-22 composer fellow, Maria Eduarda Mendes Martins, composed after six months of mentorship with music director New and composer-in-residence Abigail Richardson-Schulte. That work will be followed by Bizet's effervescent Symphony in C, a favourite of legendary conductor Sir Thomas Beecham.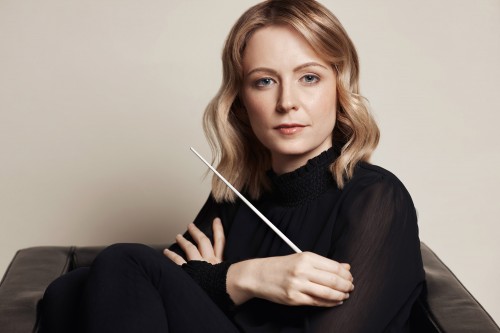 "I hold close the memories of our joyous concerts together prior to the pandemic," said New. "I used to see live music performance as an invincible art form. Now it feels like it is a rare and precious experience, that I am so grateful to create when the circumstances make it possible. I'm glad to have such a phenomenal team to work with through these tough times, as we patiently hope, resiliently create and carefully plan for better days."
Classical Music Festivals Canada (CMFC)
Meanwhile, Stratford Summer Music artistic director Mark Fewer and James Campbell, artistic director of Festival of the Sound, have launched Classical Music Festivals Canada (CMFC), a collaboration among 11 Ontario festivals. The free online video chamber music festival started with a bang on January 28, with each of the participating Festivals, launching their contribution to the 11-concert slate. All will now be available on demand online at classicalmusicfestivals.ca.
"As we approached our colleagues at different festivals," Fewer said, "one thing was abundantly clear – we all feel more collaborative and open than ever before, and the results show it! You'll find interviews with each festival director and host Eric Friesen at the start of each presentation, followed by a one-hour concert of music that showcases just how world-class we are here in Ontario! You can click on any festival link and listen to the musical offerings as often as you like from January 28 until February 28. We're calling this first version (of what will surely become a yearly event) July in January."
The nine other participating festivals are Collingwood Summer Music Festival, Elora Festival, Music Niagara Festival, Ottawa Chamberfest, Prince Edward County Chamber Music Festival, Studio 'S' Series, Sweetwater Music Festival, Toronto Summer Music and Westben.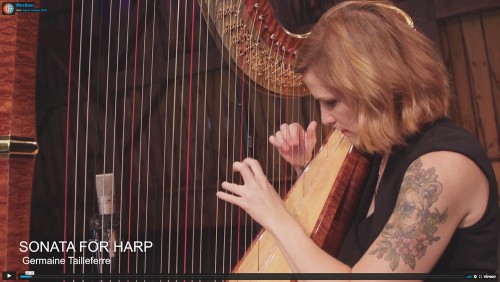 Canadian harpist Valérie Milot in Westben's contribution to Classical Music Festivals Canada's "July in January" online chamber music video festival.
QUICK PICKS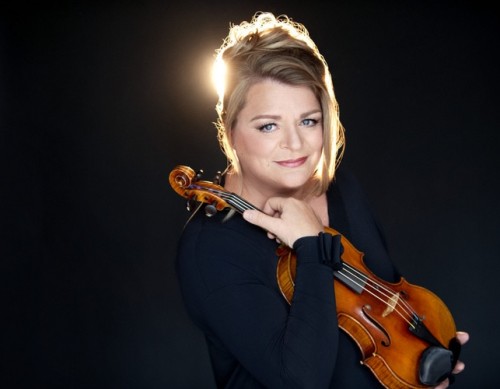 FEB 19 & 20: Backed by conductor Bradley Thachuk and the Niagara Symphony, Sarah Slean sings her favourites from the songbook of singer-songwriter and recent Kennedy Center honoree,
Joni Mitchell. niagarasymphony.com.
FEB 25 & 26: Confluence Concerts commemorates the 200th anniversary of the death of the influential and whimsical 19th-century Viennese storyteller, E.T.A. Hoffmann, with music by Schumann, Tchaikovsky, Offenbach and others. Curated by Larry Beckwith. confluenceconcerts.ca.
FEB 25, 8PM: The Royal Conservatory (RCM) presents Angèle Dubeau celebrating the 25th anniversary of her ensemble La Pietà. "Added to the music of Olafur Arnalds, Armand Amar, Ludovico Einaudi, Alex Baranowski, Philip Glass and Max Richter will be works from my latest opus, Elle, an incursion into the musical world of women, including Rachel Portman, Elena Kats-Chernin and Rebecca Dale," says Dubeau.
See www.rcmusic.com/performance for information about other standout February RCM events: pianist Stewart Goodyear, Feb 9; Tania Miller conducting the Royal Conservatory Orchestra,
Feb 11; pianist Vikingur Olafsson, Feb 24; early music virtuoso,
Jordi Savall, Feb 27.
MAR 2, 8PM: Korean pianist Seong-Jin Cho – winner of the 2015 Chopin International Competition in Warsaw – makes his Koerner Hall debut with an ambitious program of Janáček's Piano Sonata 1.X.1905, Ravel's devilish Gaspard de la nuit and Chopin's Four Scherzos.
MAR 6, 3PM: MacArthur "Genius Grant" winner, pianist Jeremy Denk leads Les Violons du Roy in a program of Renaissance and Baroque works by Hildegard von Bingen, Byrd, Morley, Monteverdi, Biber, Purcell, Dowland, Gesualdo and anchored by two J.S. Bach keyboard concerti, BWV 1052 and 1053.
Paul Ennis is the managing editor of The WholeNote.