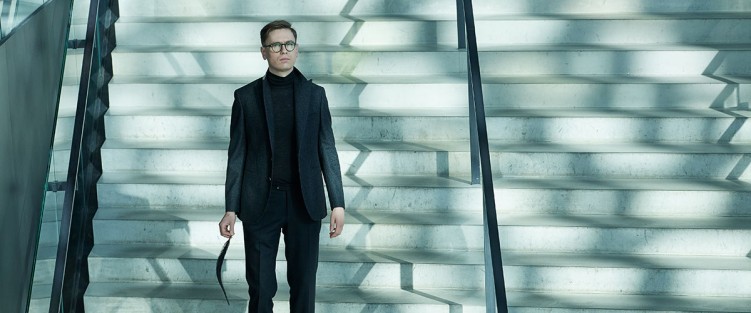 Vikingur Ólafsson's Toronto debut was in 2014 – when I heard him play the Goldberg Variations at the Richard Bradshaw Amphitheatre and speak about how thrilled he was to be performing in Glenn Gould's hometown. Since then, the 37-year-old Icelandic pianist has released critically acclaimed recordings for Deutsche Grammophon (works by Glass, J.S. Bach and Rameau/Debussy) and has been named Gramophone magazine's 2019 Artist of the Year. His Toronto return – to Koerner Hall on January 13 – finds him performing his just-released CD, Mozart & His Contemporaries.
What follows is largely gleaned from Martin Cullingford's April 20, 2020 story in Gramophone, Katherine Cooper's interview in Presto Music, April 9, 2021 and an EPK interview for Deutsche Grammophon coincident with the release of his newest recording.
"When I play Mozart I often feel like the ink has just dried on the page," Ólafsson said on the DG website. "Despite the fact that the music was written 230 to 240 years ago, Mozart seems to reflect your innermost core." On the DG site, he describes playing Mozart since he was five or six years old; one of his most vivid memories from his musical childhood is of playing the C Major sonata which is on his new DG recording (and in his upcoming Toronto recital). "It's so serene, it's almost impossible to play it," he said. "It's so perfect by itself that you almost dare not touch it – it's like holding a newborn child – it's so fragile, the beauty of it, that you just marvel at it. Mozart was so above us – what he did was so perfect."
In the Gramophone interview, Ólafsson told Cullingford that Evgeny Kissin and Glenn Gould were early obsessions, followed by musicians of an older generation – Edwin Fischer, Benno Moiseiwitsch, Josef Hofmann, Clara Haskil, Dinu Lipatti, Emil Gilels and the young Vladimir Horowitz. "I think all the ones that I love are masters of sound. They're hugely different individuals, but they have something in common which is that they layer things, they create this dimension in the piano sound which is, really, the only way that a piano can sound beautiful in my opinion."
Elsewhere, in the booklet notes to Ólafsson's recent Bach album (which won two BBC music awards including Record of the Year in 2019), he wrote: "We performers must weigh our knowledge of period style against our individual and inescapably contemporary sensibility." When that's acknowledged and accepted, he told Cullingford, "What's left is a liberating freedom. It's like my manifesto. I really feel that. I see all music as contemporary music, I don't make a distinction. If we play the music of Rameau today we play it, inevitably, so differently from the way it has sounded before – certainly in his time, when he had nothing close to the modern piano, and when the horse was the fastest means of transport. But because we are reinventing the music, obviously it is contemporary. It is new music."
Ólafsson's love of recording owes a unique debt to his Icelandic childhood. "I think it has something to do with the fact that my exposure to music was limited growing up here in the 1990s. It was very different from how it is now, and it certainly wasn't as easy to fly abroad, either. If I were growing up right now my dad would probably just fly me to London or wherever to see whatever I wanted to see. But that wasn't the case then, and so I became a huge CD collector. And I didn't do any competitions – that was very far away from my mentality – and so I didn't have any exposure to what students my age were doing. I had no yardstick to measure myself against except through recordings."
Ólafsson's parents instilled in him a sense of the profound value of music, Cullingford writes. When he was born, they were living in a tiny apartment in Berlin, making ends meet. But when they then inherited some money, they chose to spend it on a Steinway. The piano moved with them to Iceland, becoming a cherished and dominant presence in their small basement flat.
As to why he chose to focus on the music of Mozart's last decade? "Simply because I think it shows us Mozart at his best," Ólafsson told Katherine Cooper. "There's a reason why 85 or 90% of what we hear in concert today by Mozart is from the 1780s. This last decade in Mozart's life is one of the most incredible decades in music history for any composer, both on a personal and a musical level. In 1781 he discovered the music of J.S. Bach – by accident almost, in a library in Vienna – and his own music would never be the same. He was really delving deeply into Bach study during this period, and you hear that clearly on this album. And at the same time he was going through this astonishing transformation from being the prodigy of all prodigies to being a mature musician: by his mid-20s he no longer has that free card of being the boy wonder, and he's facing a lot of difficulties with the musical establishment of his day. He wouldn't bow down to the pressures of the aristocracy; he always played his own game, and in a certain sense he was a wild card as a person."
Regional and community orchestras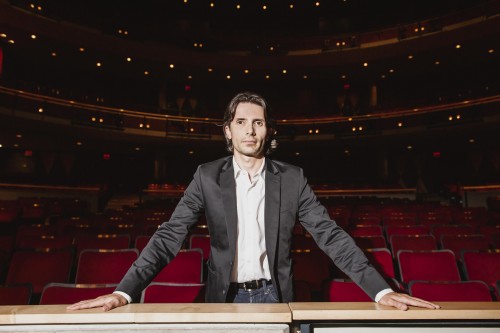 Now that the TSO has made a triumphant return, it's time to pivot towards the GTA's community orchestras. The Mississauga Symphony Orchestra began their 50th season – and music director Denis Mastromonaco's eighth season – on November 20 with "A Triumphant Return," a program of orchestral favourites. The concert included Autumn from Vivaldi's The Four Seasons (concertmaster Corey Gemmell, violin soloist), the fourth movement of Mendelssohn's "Reformation" symphony, Mozart's Overture to the Marriage of Figaro (Miranda Brant, guest conductor) and Beethoven's iconic Symphony No.5. It's the first step leading to their 50th Anniversary Celebration on June 4, 2022 – complete repertoire to be released shortly.
The Etobicoke Philharmonic Orchestra season opened on November 5 – available to stream on YouTube via the orchestra's website – with a guided tour of the EPO led by music director Matthew Jones that culminated in a performance of Schubert's Symphony No.8 "Unfinished." They plan to close the season in June with an extravagant Diamond Anniversary Gala celebrating their 60th anniversary.
The Cathedral Bluffs Symphony Orchestra reaches the midpoint of their season on December 11 at 8pm, with guest conductor Martin MacDonald. Abigail Richardson-Schulte's The Hockey Sweater and Tchaikovsky's Nutcracker Suite provide seasonal treats while Tchaikovsky's Violin Concerto, with 20-year-old violin soloist Eva Lesage, delivers the melodic heft of an evergreen classic.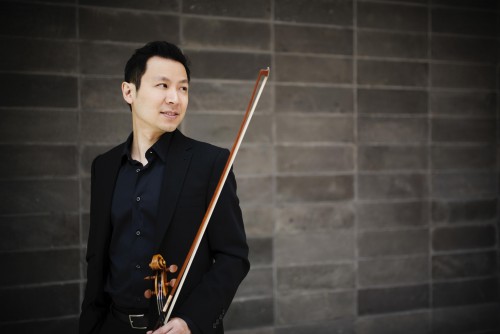 The Kindred Spirits Orchestra season continues on December 18, with music director Kristian Alexander leading the orchestra in Tchaikovsky's Capriccio Italien, a musical travelogue of the composer's journey to Rome. Violinist Conrad Chow performs Korngold's lyrical, virtuosic and underrated Violin Concerto before the orchestra takes on Shostakovich's enigmatic Symphony No.15, his final symphony that's full of musical references to the composer's life and work as well as works by others.
Chamber orchestra, Sinfonia Toronto, continues its busy season with three concerts. On December 10 in the Jane Mallett Theatre, musical director Nurhan Arman leads the group in celebrating Beethoven's birthday with a performance of his Symphony No.8. Arman's chamber orchestra version is based on a historic string quintet arrangement by Sigmund Anton Steiner (1773-1838). The evening's program opens with Samuel Coleridge-Taylor's Fantasiestücke and Chopin's seductive Piano Concerto No.1, with soloist Dmitri Levkovich. In their return to the Jane Mallett Theatre on January 21, Sinfonia performs Mozart's Piano Concerto No.22 K482, one of his finest; Jocelyn Morlock's shout-out to Milan Kundera's The Unbearable Lightness of Being; Joseph Bologne's Quartet in D Major, Op.1, No.6; and Jaňácek's Suite for Strings, featuring his homeland's "beguiling folk melodies."
The KWCMS continues to successfully navigate the pandemic waters. Not presenting concerts in their beloved Music Room – they're using Waterloo's First United Church instead – hasn't prevented the Penderecki String Quartet from finishing a traversal of Beethoven's string quartets with performances of the last two, Op.131 (arguably the greatest) and Op.135 on December 16 (the program is repeated two days later) as well as the alternate final movement to Op.130.
Rising star Kerson Leong performs a solo violin recital on January 9, with two sonatas by Ysayë, Schubert's Erlkönig and Bach's Sonata No.1 and Partita No.2 with its famous Chaconne (books have been written). And on January 16 pianist Michael Lewin leaves his Boston home base where he heads the piano department of The Boston Conservatory at Berklee to perform a technically challenging recital. Four sonatas by Scarlatti lead off, followed by Beethoven's highly compressed Sonata No.22 Op.54 (written in the wake of the "Waldstein" Op.53), Franck's Prelude, Choral and Fugue, Busoni's Carmen Fantasy and works by Evencio Castellanos, Alberto Ginastera and Osvaldo Golijov.
QUICK PICKS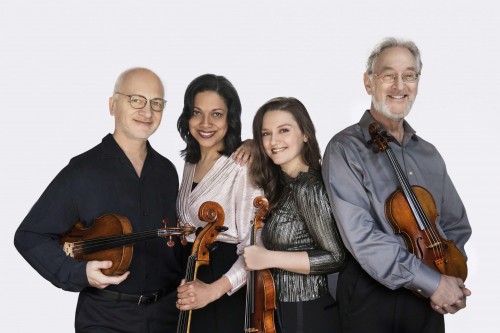 DEC 12, 3PM: Jan Lisiecki makes his sixth Koerner Hall appearance with a rare pairing of Chopin's Études Op.10 Nos. 1 to 12 with 11 Nocturnes (all 20 of which appear on Lisiecki's latest Deutsche Grammophon recording). Read more about how the pianist constructed his recital's program in the November/December issue of The WholeNote.
DEC 14, 7:30: The Isabel Bader Centre for the Performing Arts presents a livestream recital by the versatile pianist Philip Chiu comprised of 21 preludes by Chopin, Debussy and John Burge (written between 2011 and 2015) divided into seven groupings of three preludes each by the three composers.
JAN 13, 8PM: Music Toronto's 50th anniversary season continues with a concert by the Juilliard String Quartet, who are celebrating their 75th year. Mendelssohn's last major composition, the Quartet in F Minor, Op.80, written as he mourned his sister's death, begins their program, which also includes Jörg Widmann's Quartet No.10 "Cavatina" (Study on Beethoven V) and Dvořák's glorious String Quartet in F Minor "American."
JAN 22, 8PM: The Royal Conservatory presents the indefatigable Danish String Quartet – as part of the 21C Music Festival – performing Schubert's String Quartet No. 15 as well as a new composition by Bent Sørensen inspired by that same Schubert quartet. Also on the program is a curated suite of dances by Marc-Antoine Charpentier, John Adams and Felix Blumenfeld, which includes a new composition written by the members of the Danish String Quartet.
JAN 25, 8PM: Known for her work with Stockhausen – as both student and interpreter – the charismatic rising star Vanessa Benelli Mosell made her Music Toronto debut at age 15 in 2002 in a two-piano recital with the legendary French master Pascal Rogé, who described her as "the most natural musical talent I have encountered in my entire life." For her return to the Jane Mallett stage, Mosell will play Debussy's second book of preludes followed by music by Medtner, Nino Rota's suite from Fellini's Casanova and the demanding Busoni version of Bach's illustrious Chaconne.
Paul Ennis is the managing editor of The WholeNote.