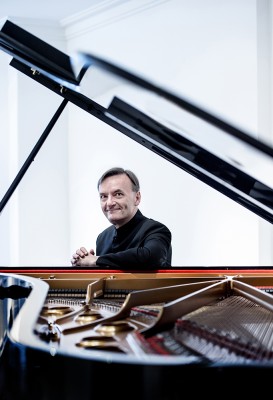 In Billy Wilder's classic 1955 film The Seven Year Itch, Tom Ewell fantasizes seducing his upstairs neighbour (Marilyn Monroe) while playing a recording of the slow movement of a piano concerto – "Good old Rachmaninoff," he says, "the Second Piano Concerto, it never misses." Monroe replies, "It's not fair. Every time I hear it I go to pieces." Indeed, the power of the concerto was extensive. Its second movement played a major role in David Lean's Brief Encounter (1945); Eric Carmen's All by Myself (1975), notably used in Bridget Jones's Diary (2001), is also derived from the second movement; Full Moon and Empty Arms, a song written by Buddy Kaye and Ted Mossman derived from the third movement, has been covered by the likes of Frank Sinatra (1945) and Bob Dylan (2014). And that just scratches the surface of the impact of some of the most romantic music ever written. It's an appropriate valentine to Toronto as Stephen Hough and the TSO, conducted by Elim Chan, perform it February 14 to 16 – the evening's other major work is Rimsky-Korsakov's crowd-pleasing Scheherazade with TSO concertmaster Jonathan Crow as soloist.
A leading pianist of the generation that includes Marc-André Hamelin, Hough is also a polymath, the first classical performer to receive the MacArthur Genius Award, an exhibited artist, a published author and newspaper columnist. He's also a lively participant on Twitter, engaging with his audience, posting personal photos (especially of food) and links to musical nuggets out of the past.
Hough's latest book, Rough Ideas, which came out in the UK last August, has just been released in North America. Hough writes in his introduction that most of the book expands notes he has made during dead time on the road. "Mostly I've written about music and the life of a musician (not always the same thing), from exploring the broader aspects of what it is to walk out onto a stage or to make a recording to specialist tips from deep inside the practice room: how to trill, how to pedal, how to practise. Other subjects appear too, people I've known, places I've travelled to, books I've read, paintings I've seen. Even religion is there: the possibility of the existence of God, problems with some biblical texts and the challenge involved in being a gay Catholic, and abortion. I've placed these reflections in a separate section so that readers allergic to such matters can avoid them and we can remain friends."
Fun fact: Both Hough and Hamelin are Hyperion Records artists. Hough will be on the jury in the upcoming Cliburn Competition in 2021, for which he will compose the compulsory piece. Coincidentally, Hamelin was on the most recent Cliburn jury in 2017 and composed the compulsory work for that year's competition.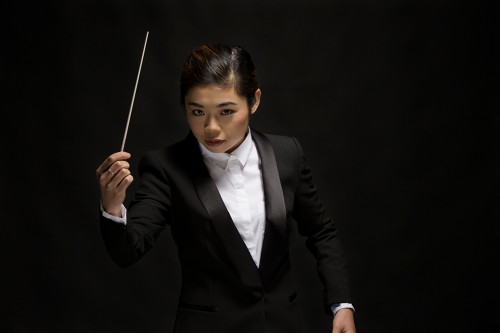 Elim Chan, at 33 the youngest-ever principal conductor of the venerable Antwerp Symphony Orchestra, was born in Hong Kong and began piano lessons at six. At 28 she became the first woman to win the Donatella-Flick LSO Conducting Competition which led to a posting as assistant conductor of the London Symphony Orchestra with then-principal conductor Valery Gergiev. The next year, a fellowship enabled her to work with music and artistic director of the L.A. Philharmonic, Gustavo Dudamel. She leads the Royal Scottish National Orchestra (of which she is chief guest conductor) in Benjamin Grosvenor's just-released recording of the Chopin Concertos; Grosvenor returns to Music Toronto next month for a recital on March 31.
And pianist-author James Rhodes, who makes his Toronto debut in Koerner Hall on March 5 under the auspices of the Glenn Gould Foundation, includes the Rachmaninoff Piano Concerto No.2 in his latest book, Playlist. "It has everything that any music fan could ever want – incredible, unforgettable melodies, insane piano pyrotechnics … excitement, melancholy, heartbreak, and heroism," he writes.
In other TSO news, regular visiting orchestras, the National Arts Centre Orchestra (NACO) and the Orchestre symphonique de Montréal (OSM) arrive – unusually – in the same month. On February 6, NACO and conductor Alexander Shelley's program features Joshua Bell in Mendelssohn's Violin Concerto, an audience favourite. Notably, Bell will eschew the composer's cadenza for his own. OSM comes to Roy Thomson Hall on February 19 in what will be Kent Nagano's last visit as music director; Beethoven's Symphony No.6 "Pastoral" is the main event. And finally, TSO favourite, Donald Runnicles, broadens the impact of guest conducting Wagner's Siegried Idyll and Bruckner's majestic Symphony No.7, by collaborating on piano with mezzo-soprano Krisztina Szabó in a pre-concert performance of Wagner's Wesendonck Lieder at 6:45pm on February 20.
The Takács Returns
Correction: Violist Richard O'Neill will only be joining The Takacs in June 2020. Current violist Geraldine Walther will play the February 23 Toronto concert. The WholeNote regrets the error.

The celebrated Takács Quartet returns to Koerner Hall on February 23 for a concert that includes Fanny Mendelssohn-Hensel's String Quartet in E-flat Major, Bartók's String Quartet No.4 and Beethoven's Op.59, No.3 "Razumovsky." First violinist Edward Dusinberre, who joined the quartet in 1995, wrote in his book, Beethoven for a Later Age (2016), that in the quartets dedicated to Razumovsky, Beethoven presented a vivid spectrum of emotions at times linked to his personal experience. "Let your deafness be no more a secret – even in art," he wrote at the top of a sketch of the last movement of Op.59, No.3. In an email exchange I had with Dusinberre two years ago, he described the benefits of playing in Koerner Hall. "What a gorgeous hall and acoustic! Such a space creates the possibility for more varied dynamics and colours of sound: in particular it is more rewarding to play very quietly. Also timing can be affected. The last chord of a slow movement will fade beautifully into silence, where in a less good hall it might stop abruptly, so one is encouraged to linger."
Since the quartet's last visit to Toronto, Richard O'Neill has replaced Geraldine Walther as the ensemble's fourth violist since their founding in 1975. Laurence Vittes caught up to him recently for the January/February 2020 edition of Strings Magazine.
"Two summers ago, I was having lunch with the Takács' second violinist, Harumi Rhodes, an old friend from Marlboro and Lincoln Center," O'Neill told Vittes, "when she asked if I would be interested in auditioning for the Takács. 'Gerry is going to retire. It's top secret,' Harumi told me. It had been 13 or 14 years since I had auditioned for first violinist Edward Dusinberre and cellist András Fejér. I said I would be honoured.
"In October I flew to Boulder, Colorado, and auditioned with a healthy list of Haydn, Mozart, Beethoven, Bartók – typical Takács repertoire. One thing I absolutely loved about the audition was that Ed was so willing to try anything – whatever anyone suggested, he didn't flinch. He said, 'Let's try it.' I also have a lot of Bartók memorized, and every time I'd look up to get a sense of where we were going, Ed was looking up too, which felt like we were making an amazing connection."
Within a few weeks, Vittes writes, O'Neill got a call from Dusinberre, saying they'd like him to join, with one caveat: It would be necessary for O'Neill to leave James Ehnes' quartet. "It was a hard decision" O'Neill tells Vittes, "because I value friendship and companionship, and we loved each other, loved playing quartets—we were like family. It was a very hard decision. But we decided that it would be the best thing for me to join one of the most well-respected, established quartets in the world."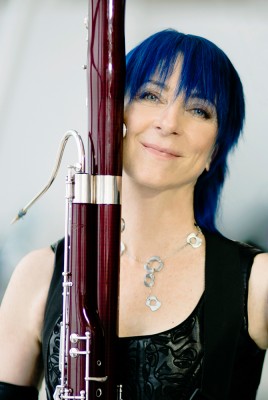 Ophelia Gets Mad
The inimitable bassoonist, Nadina Mackie Jackson, took time out from preparing her new show – Ophelia Gets Mad – to fill us in via email on the raison d'être behind its catchy title. The story, she explained, is a loose retelling of Hamlet's Ophelia: "My goal is to show possibilities and to move/provoke people to reimagine their own lives and outcomes … Ophelia Gets Mad is the best [title], because it is in opposition to the standard trope that her girlish intellect crumbled beyond repair under grief and disappointment. I think she was the only sane one in the court and would have recovered, given half a chance, but that someone pushed her off that branch.
"What if this earnest and bright teenager rejected her roles of dutiful daughter, trusted needlewoman and plaything of a playboy, abandoned her solipsistic boyfriend and the twisted court of Elsinore, vaulted the moat and, carrying a sword and maybe a credit card, left behind the chains of established and deadly society, maybe with just enough psychological scarring to write a few hit songs?
"The story interlaces with the music (not in this order) Vivaldi Bassoon Concerti RV483 and RV490; Mathieu Lussier's Le Dernier Chant d'Ophélie; Marc Mellits' Dark Matter (for electric bassoon); Drew Jurecka's On the Roof; Glenn Buhr's man will only grieve if he believes the sun stands still; Joni Mitchell's Both Sides Now and more.
From Vivaldi's Baroque charmers to the handful of contemporary works – listen to Mackie Jackson's live recording of the Lussier on Soundcloud for a sense of her passion and grace – the musical component of Ophelia Gets Mad is compelling. As are the musicians in the backup band, the first three of whom are members of Payadora Tango Ensemble: Rebekah Wolkstein, violin; Drew Jurecka, violin; Joe Phillips, bass; Charlotte Paradis, viola; and Rachel Desoer, cello, of the late, lamented Cecilia String Quartet.
CLASSICAL AND BEYOND QUICK PICKS
FEB 2, 2:30PM: Kingston's Isabel Bader Centre for the Performing Arts presents the heart-on-sleeve virtuosity of violinist Blake Pouliot in a program of Mozart, Bartók, Kreisler, Janáček, Prokofiev (Romeo and Juliet Suite) and Sarasate (Zigeunerweisen).
FEB 3, 8PM: Pocket Concerts presents the first of four recitals with four different cellists playing Bach's six Suites for Solo Cello. "Canada's next big cello star" (CBC), 23-year-old Cameron Crozman starts the cycle with Suites 1 & 4. The venue is Bellwoods Coffee & Gelato because "Bach loved coffee and so do Pocket Concerts." FEB 24, 8PM: TSO associate principal cello, Emmanuelle Beaulieu Bergeron, takes the bow for Suite No.6.
FEB 9, 3PM: Amici Chamber Ensemble presents "Bohemian Rhapsody" with music by Ravel, Dvořák, Kukal, Sarasate and Kradjian. Among the special guests are 22-year-old violin sensation Kerson Leong, TSO principal bassoon, Michael Sweeney, and National Arts Centre Orchestra principal bass, Joel Quarrington. In Mazzoleni Hall.
FEB 11, 7:30PM: Join Rob Kapilow in his latest foray into his "What Makes It Great?" series; this time the subject is Mendelssohn's great Octet, with the Rolston String Quartet and U of T strings. The idea behind the series had its origin in Kapilow's freshman year at Yale where he took an art history course from "a wonderful professor named Robert Herbert" that began to teach him the difference between "looking and seeing." In Walter Hall.
FEB 16, 2:30PM: Janina Fialkowska brings her pianistic warmth to a well-designed program at Kingston's Isabel Bader Centre. French music by Tailleferre, Fauré, Poulenc, Debussy and Ravel fills the first half; after intermission Chopin takes centre stage with a sampling of a scherzo, a nocturne, three mazurkas and the masterful Ballade No.4.
FEB 18, 8PM: Music Toronto presents Swiss-born pianist Francesco Piemontesi, winner of the prestigious Queen Elisabeth Prize in 2007, and known for his "exceptional refinement of expression." He devotes the first part of his program to the music of Bach, including arrangements by pianists Federico Busoni and Wilhelm Kempff; in the second half he tackles Debussy's mesmerizing Images, Book II and Rachmaninoff's formidable Sonata No.2 in B-flat Minor, Op.36.
FEB 21, 8PM: The Royal Conservatory of Music presents two sold-out concerts within five days. If you don't already have a ticket, consider the rush line for one or both. The first features Russian-born phenomenon, pianist Daniil Trifonov performing Scriabin, Borodin, Prokofiev and Beethoven (his penultimate Sonata No.31, Op.110 FEB 25, 8PM: American pianist Murray Perahia makes a welcome visit to Koerner Hall, program TBA.
FEB 26, 8PM: The Kitchener-Waterloo Chamber Music Society presents Kitchener-Waterloo Symphony concertmaster Bénédicte Lauzière and Ensemble Made in Canada's pianist, Angela Park, performing sonatas by Mozart, Prokofiev and Elgar.
FEB 27, 1:30PM: The Women's Musical Club of Toronto presents the Diotima Quartet playing Alban Berg's String Quartet No.3, Misako Mochizuki's Brains and Beethoven's penultimate String quartet No.15, Op.132. Formed in 1996 by graduates of the Paris National Conservatory, according to their website, "the quartet's name evokes a double musical significance. At once an allegory of German Romanticism – Friederich Holderlin gave the name to the love of his life in his novel Hyperion – and a rallying cry for the music of our time, brandished by Luigi Nono in his string quartet Fragmente-Stille, an Diotima."
FEB 27, 8PM: Music Toronto presents the return of the Schumann Quartett, a young German quartet renowned for their assurance and accuracy. The brothers Mark, Erik and Ken Schumann were joined in 2012 by violist Liisa Randalu. Following study with the Alban Berg Quartet, they won many awards and released several acclaimed recordings culminating in the BBC Music Magazine's Newcomer Award in 2016 and a three-year residency at the Chamber Music Society of Lincoln Center. Quartets by Haydn, Shostakovich and Smetana (the evocative Quartet No.1 in E Minor "From My Life") comprise the program.
FEB 29, 3PM: 5 at the First Chamber Players presents Schubert's melodious masterpiece, his Quintet in A Major D667 "The Trout," played by a top-notch array of chamber musicians: Angela Park, piano; Mayumi Seiler, violin; Yehonatan Berick, viola; Rachel Mercer, cello; and Joel Quarrington, bass.
MAR 6, 8PM: Legendary South Korean-born violinist, Kyung Wha Chung, brings her 50-year concertizing career to Koerner Hall for a program of Mozart, Beethoven and Franck (the glorious Violin Sonata). Longtime collaborator Kevin Kenner is at the piano.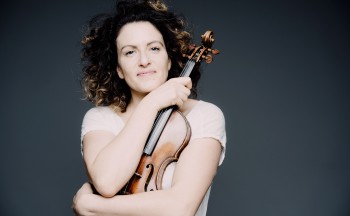 MAR 6 & 7, 8PM: Dynamic Dutch violinist Liza Ferschtman is the soloist in Mendelssohn's beloved Violin Concerto, one of the cornerstones of the repertoire. Gabriel Bebeselea, the 32-year-old principal conductor of the "Transylvania" State Philharmonic Orchestra of Cluj-Napoca, leads the Kitchener-Waterloo Symphony in the program which also includes Schumann's Symphony No.3 "Rhenish" and Enescu's Pastorale-Fantaisie, a piece close to Bebeselea's heart.
Paul Ennis is the managing editor of The WholeNote.