Now in its 13th year and divided into six smaller series – vocal, chamber music, piano virtuoso, jazz, world music and dance – there are very few series in town that cover so many WholeNote areas of interest as the Canadian Opera Company's remarkable Free Concert Series in the Richard Bradshaw Amphitheatre. This month, for example, in addition to five concerts that jumped out at me, both Lydia Perović in her Art of Song column and Jazz Notes columnist Steve Wallace found noteworthy concerts in their respective beats. It struck me as an opportune moment to ask the series' program manager Dorian Cox how the curatorial process works.
He told me that he programs each series in a slightly different way. The vocal series, for example, "is largely comprised of artists who are already involved with the COC (on the mainstage or part of our Ensemble Studio), whereas the world music and jazz series are largely comprised of artists who have approached me or whom I have sought out." Overall, about a third of the performances are COC artists, a third are presented in collaboration with other institutions and the last third are independent artists.
Cox is always on the lookout for artists who he thinks might want to participate and whom he thinks his audience will appreciate. "It's a 24/7 job in that way," he says. "The wheels are always turning and I try to see as many concerts as possible, which can truthfully get a bit overwhelming when I already have 72 that I'm presenting this season." He feels fortunate to be approached by many performers and connected to others through mutual contacts. And based on what his network is interested in, he finds social media to be a helpful tool.
"Remembering Kristallnacht" on November 8 was the first concert that caught my own eye this month. Cox told me that a meeting last January with the German Ambassador to Canada, Sabine Sparwasser ("a huge supporter of the COC"), led directly to it. "She was keen to present a concert and it was her idea to do something that would commemorate the 80th year since Kristallnacht – the wave of violent anti-Jewish pogroms which took place across Germany on November 9 and 10, 1938. Berlin-born pianist Constanze Beckmann (a recent RCM graduate from the studio of John Perry), joins her regular chamber music partner (Glenn Gould School faculty member, Lithuanian-born violinist Atis Bankas), to perform music by Edwin Geist, Joseph Koppel Sandler, Szymon Laks and other persecuted Jewish composers. With the support of the Consulate General of Germany in Toronto, the concert is also part of the Neuberger 2018 Holocaust Education Week.
Cox has a strong connection to "From the Diary of Virginia Woolf" (November 13) which is a major focus of this month's Art of Song column. It's the first project of Muse 9 Productions, the brainchild of stage director Anna Theodosakis and pianist Hyejin Kwon, both of whom he knows well. Kwon is a graduate of the COC Ensemble Studio and Theodosakis has been the director or assistant director of many projects at the COC. "This particular project was very engaging when I saw its premiere [in April]."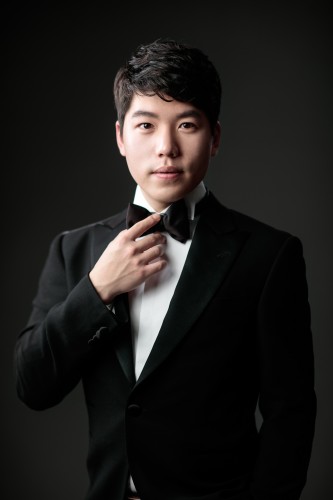 November 14's "Piano Teatro" program features Glenn Gould School fourth-year B.Mus. student Sae Yoon Chon performing Bach's Chromatic Fantasy and Fugue in D Minor and Brahms' Piano Sonata No.3 in F Minor. Chon recently won First Prize at the Dublin International Piano Competition and Cox calls him "a pianist who is on the rise in the international music scene." (I was fortunate to hear Chon's impressive playing of the Bach for Leon Fleisher in a masterclass on October 12, where Fleisher told Chon he was "filled with admiration for the way you play the piano, for the amount of finger control you have.")
"Like the Glenn Gould School, the Schulich School of Music at McGill University is another powerhouse music school and another one of our educational institution partners," Cox says. "November 20, their critically acclaimed cello professor, Matt Haimovitz will be travelling to Toronto with Uccello, an all-cello ensemble, to showcase the best of the best from their program."
The Golden Violin Competition has been held every year at McGill since 2006. The 2017 winner of its $25,000 prize, Maïthéna Girault, performs on November 21 at noon. Her program had not been finalized by the time our November issue went to press; but programs for each week are posted on the COC website on the Friday before.
You can read why "Songs in the Key of Cree" (November 28) caught Steve Wallace's attention in his Jazz Notes Quick Picks this month. As for Dorian Cox, it "is an example where I was connected to one artist through another. Ian Cusson a Canadian composer and pianist of Métis and French-Canadian descent, had worked with Tomson Highway, Patricia Cano and Marcus Ali on this project as a rehearsal pianist. Ian will be performing in a concert of his own compositions on March 5 and during those conversations I asked about his work with Tomson Highway. Ian connected me to Patricia and I was thrilled that everything fell into place from there!"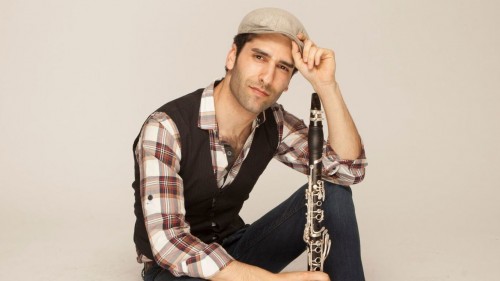 Clarinetist David Dias da Silva and pianist Olivier Hébert-Bouchard have been touring "Portraits and Fantasias" across Ontario and Quebec with the support of Jeunesses Musicales du Canada (JMC). "JMC is yet another one of our amazing partner organizations," Cox said. "They help young professional musicians to develop their careers and are experts in coaching the artists to create cohesive and unique programs." The November 29 concert has yet to be finalized but will include a portion of their touring program: Luigi Bassi's Fantasia da concerto su motivi del Rigoletto; Debussy's Première rhapsodie for B-flat clarinet and piano; Schumann's Fantasiestücke, op.73: I. Zart und mit Ausdruck.
The Free Concert Series is justifiably popular. Seating and standing room are limited. Plan on arriving at least 30 minutes in advance.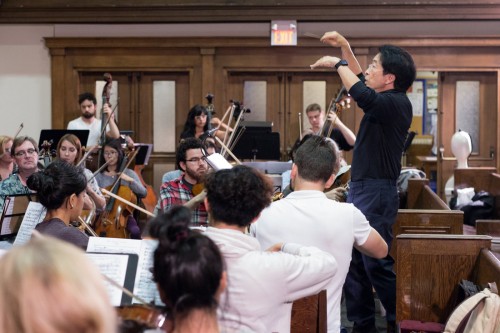 One of a Kind: Mandle Phil
"The very first piece of classical music I heard was Saint-Saëns' Third Violin Concerto," Mandle Cheung writes on his website. "I was 13, listening to a pocket-sized radio with earphones. I was born and raised in Hong Kong, and though my family wasn't particularly musical, from that point, I was hooked on music ever since. " After he moved to Canada in 1968, he stuck to a sensible major, computer science – but he managed to pick up some music courses along the way, eventually taking up conducting with Arthur Polson and leading the orchestra in Beethoven's Third Piano Concerto for their graduation concert. Later, he was invited to perform Arthur Benjamin's Harmonica Concerto with the CBC Winnipeg Orchestra, Eric Wilde conducting.
That was his last musical activity for a few decades. He moved to Toronto in 1975, working for large corporations in software and networking. In 1987 he struck out on his own, which brought him business success. Then one day in 2015, "I woke up thinking that if I still dream of conducting, I better get researching."
At 70, Mandle Cheung decided to pursue that longtime dream. And with his brand-new orchestra, comprised of almost 70 professional musicians based in the GTA, "All Awakens with Joy." is finally happening. Mandle Cheung and the Mandle Philharmonic perform Beethoven's Symphony No. 5 in C Minor, Op.67 and Mahler's Symphony No.4 in G Major. (Jennifer Taverner is the soprano soloist in the fourth movement of the Mahler.) November 9 at 8pm at the Glenn Gould Studio will see the dream fulfilled, fuelled by passion and hard-won through tireless rehearsal and meticulous study. Admission is by donation. Proceeds will go directly into a career development grant fund – grants will be awarded to promising early career musicians, to aid in professional development.
Gallery 345
There's a cornucopia of concertizing at Gallery 345 this month. Here is a sample of the bounty. On November 1, fans of Gregory Millar's chamber music get an opportunity to hear him as a soloist in the Gallery's ongoing Art of the Piano series. His recital ranges from CPE Bach to Barbara Pentland, from Beethoven and Chopin to Brahms and Prokofiev. The Mexican-born Alejandro Vela continues the series on November 10 with a program of Gershwin, Granados and Chopin, anchored by Rhapsody in Blue and the Funeral March Sonata.
Cellist Noémie Raymond-Friset was recently named one of the 30 hot Canadian musicians under 30 by CBC Music. For her contribution to the Art of the Cello series on November 11, she will perform music by Schumann, Stravinsky, Poulenc and WholeNote contributor David Jaeger (Constable's Clouds). Peter Klimo is the collaborative pianist. Pianist Jean-Luc Therrien teams up with violinist Jean-Samuel Bez for a program of music by Schubert, Fauré, Lili Boulanger, Enescu and Kreisler on November 22. And TSO assistant principal cello Winona Zelenka continues the Art of the Cello series – with the Gryphon's Trio's pianist, Jamie Parker – on December 1, with a fascinating program of Bach, Ligeti, Pärt, Crumb and Bjarnason.
Music Toronto
The long-running chamber-music series continues its 47th season with three auspicious concerts.
On November 15, Ensemble Made in Canada bring their ambitious Mosaïque project to the Jane Mallett stage. This recently commissioned suite of piano quartets by 14 Canadian composers, each inspired by a particular region of Canada, is currently on a nationwide tour of all ten provinces and three territories. After intermission, look for the Ensemble to bring out the subtleties of Schumann's Piano Quartet in E-flat Major, Op.47.
Next, the whole world is the subject of pianist Louise Bessette's November 27 recital. From John Adams' China Gates to Percy Grainger's In Dahomey, Bessette's musical grand tour consists of 15 diverse selections.
Music Toronto stalwarts, the Gryphon Trio, celebrate their 25th anniversary season on December 6, with a variety of works – Mozart, Silvestrov, Pärt and others – before moving into Paul Frehner's Bytown Waters (commissioned to celebrate the Trio's milestone), and Brahms' fully packed Piano Trio in C Major, Op.87.
CLASSICAL & BEYOND QUICK PICKS
NOV 2 AND 3, 8PM: Pianist Charles-Richard Hamelin (recently named piano mentor at TSM 2019), is the soloist in Brahms' dramatic Piano Concerto No.1 with the Kitchener-Waterloo Symphony led by Andrei Feher.
NOV 4, 6:30PM: Sheila Jaffé, violist in the COC Orchestra, puts on her violinist hat as she joins violinist Jeffrey Dyrda (who recently concluded three seasons as second violin of the Rolston String Quartet), Emmanuelle Beaulieu Bergeron (TSO associate principal cello) and Pocket Concerts co-director, violist Rory McLeod, in Mendelssohn's String Quartet No.2, Op.13 and Garth Knox's Satellites, one of the Kronos' Quartet's 50 for the Future commissions.
NOV 12, 8PM: The Kitchener-Waterloo Chamber Music Society presents two former members of the fondly remembered Cypress String Quartet, Cecily Ward, violin, and Ethan Filner, viola, and Aaron Schwebel (concertmaster of the National Ballet of Canada Orchestra and associate concertmaster of the COC Orchestra), performing works for two violins and viola by Dvořák, Prokofiev, Kodály and more.
NOV 15, 7:30PM: York University Faculty of Music presents Duo Forte – Christina Petrowska Quilico and Shoshana Tellner – in a program of danceable four-handed piano repertoire that includes Barber's Souvenirs, Gershwin's Cuban Overture, Arthur Benjamin's Jamaican Rhumba, Kapustin's jazzy Slow Waltz, Ravel's brilliant La Valse and Piazzolla's urgent Libertango.
NOV 16, 7:30PM: U of T Faculty of Music presents the New Orford String Quartet and guests performing two cornerstones of the chamber music repertoire: Brahms' masterful Piano Quintet in F Minor, Op.34 and Mendelssohn's dazzling Octet Op.20.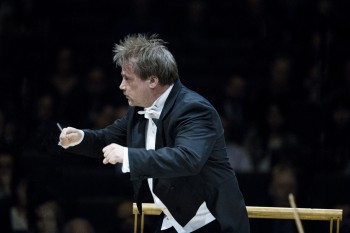 NOV 21, 8PM; NOV 23, 7:30PM; NOV 24, 8PM: Pianist Kirill Gerstein brings his improvisatory sensibility to Beethoven's free-flowing Piano Concerto No.4 in G Major, Op.58 while John Storgårds conducts the TSO; the not-to-be-missed program also includes Ravel's kinetic Boléro.
NOV 25, 2:30PM: Violinist Aisslinn Nosky returns to conduct the Niagara Symphony Orchestra in Beethoven's essential Symphony No.3 "Eroica," as well as taking the solo part in Haydn's Violin Concerto in G Major.
NOV 30 AND DEC 1, 8PM: Stewart Goodyear, piano, Bénédicte Lauzière, violin, and John Helmers, cello, join conductor David Danzmayr and the Kitchener-Waterloo Symphony in Beethoven's Triple Concerto in C Major, Op.56, a rare opportunity to hear this underrated work for an unusual combination of soloists.
DEC 2, 3:15PM: Mooredale Concerts presents the aptly named Artistic Directors Trio in works by Schumann, Handel and more. Pianist Wonny Song is the artistic and executive director of Orford Music (Quebec) and Mooredale Concerts. Violinist Tien-Hsin Cindy Wu is artistic partner of the Da Camera Society (Los Angeles) and assistant director of the New Asia Chamber Music Society (New York City). Violist Wei-Yang Lin is artistic director of the New Asia Chamber Music Society. Intriguing.
Paul Ennis is the managing editor of The WholeNote.