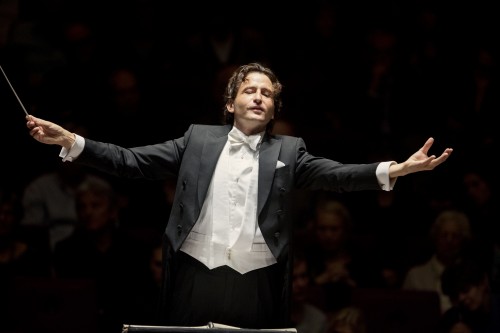 The Toronto Symphony Orchestra announced mid-September that Gustavo Gimeno will be its next music director, having signed a five-year contract beginning with the 2020/21 season.
Some of you may have heard the 42-year-old Valencia-born native of Spain make his début with the TSO last February, in a program that included the Dvořák Cello Concerto (with Johannes Moser), Ligeti's Concert Românesc and Beethoven's Symphony No.4. Reports from attendees were that his connection with the orchestra was palpable. Gimeno began his international conducting career while principal percussionist at the Royal Concertgebouw Orchestra in Amsterdam. As assistant to Mariss Jansons and protégé of the legendary Bernard Haitink and Claudio Abbado, he developed a musical foundation that led him to head the Orchestre Philharmonique du Luxembourg and propelled his career onto the world stage.
"Maestro Gimeno has an ability to connect with people, onstage and off," said TSO concertmaster Jonathan Crow. "He has a musical charisma and technical ability that is remarkable – he pulls you into the musical moment. Gustavo is absolutely the right match for the TSO, and we are looking forward to a truly unique partnership that will blend his musicianship with the amazing flexibility of our orchestra. Together, we will create something very special for music lovers in Toronto."
Gimeno returns to conduct the TSO in the last pair of concerts of the current season, June 29 and 30, 2019. Mark your calendar.
And Meanwhile… Thirty-year-old Uzbekistan-born conductor Aziz Shokhakimov's breakthrough was winning second prize in the 2010 Mahler International Conducting Competition. He makes his TSO debut October 13 and 14 in a program anchored by two pillars of the repertoire, Dvořák's Symphony No.9 "From the New World" and Rachmaninoff's Rhapsody on a Theme of Paganini. George Li, winner of the Silver Medal at the 2015 International Tchaikovsky Competition, is the piano soloist. I was fortunate to hear Latvian-born violinist Baibe Skride's electrifying performance of Brahms' Violin Concerto with the TSO in February 2016 and eagerly anticipated her return. On October 18 and 20, she will play Britten's Violin Concerto, a masterful work from the composer's mid-20s that has been coming into its own in recent years. Thomas Søndergård conducts a program that also features Debussy's iconic La mer. Russian-born, UK-based 33-year-old violinist Alina Ibragimova continues the TSO's lineup of classical greatness on October 24, 25, 27 and 28 with Mendelssohn's Violin Concerto, a work that never fails to astound. Conductor Andrey Boreyko also leads the orchestra in Tchaikovsky's Suite from The Sleeping Beauty.
Nocturnes in the City
Eighteen years ago, Nocturnes in the City started as a five-concert series at Prague Restaurant at Masaryktown in Scarborough. It was a great success from the beginning and five years later, the classical concerts were moved to downtown Toronto. Many Czech and Slovak artists have performed in last 17 years to mainly Czech-Canadian audiences: singers Eva Urbanová, Zdeněk Plech, Gustáv Beláček, Eva Blahová; pianists Antonín Kubálek, Karolina Kubálek, Jan Novotný, Boris Krajny and Martin Karlíček; violinists Ivan Ženatý and Bohuslav Matoušek; and famous quartets -- the Panocha, Zemlinsky, Pražák and Kocian.
This season, Nocturnes in the City marks the centenary of the birth of Czechoslovakia in 1918 with a special concert on October 28 when the prize-winning Zemlinsky Quartet with pianist Slávka Vernerová-Pěchočová present two Dvořák string quartets and the ever-popular Piano Quintet No.2, Op.81. One week earlier on October 21, the same pianist will give a solo recital of works by three Czech composing giants – Dvořák, Smetana and Janáček.
The Zemlinsky Quartet also take advantage of their presence in Ontario to perform all 14 of Dvořák's string quartets, as well as his Cypresses and Op.81 Piano Quintet (with Vernerová-Pěchočová), under the auspices of the Kitchener-Waterloo Chamber Music Society, October 18, 20, 22, 24, 25 and 27. Not to be missed.
CLASSICAL & BEYOND QUICK PICKS
OCT 10, 12PM: The Rosebud String Quartet, led by COC principal violist Keith Hamm and COC associate concertmaster/National Ballet concertmaster Aaron Schwebel, gives a free noon-hour concert of music by Haydn and Beethoven at the Richard Bradshaw Amphitheatre.
OCT 10, 8PM: The Jeffrey Concerts (London) presents Canadian violinist supreme, James Ehnes, and his usual collaborative pianist, Andrew Armstrong in works by Beethoven, Brahms and Corigliano. The same program can be heard OCT 11 at 7:30PM in Kingston at the Isabel Bader Centre for the Performing Arts and OCT 12 at 7:30PM in Niagara-on-the Lake presented by Bravo Niagara!
OCT 11, 12PM: Pianists Rosemarie Duval-Laplante and Jean-Michel Dube honour the artistic legacy of "the Quebecois Mozart," Andre Mathieu, on the 50th anniversary of his death by performing a selection of works for two and four hands composed by Mathieu, his father Rodolphe and by some of the composers that inspired them in a free noon-hour concert at the Richard Bradshaw Amphitheatre.
OCT 18, 8PM: The St. Lawrence Quartet bring their infectious energy and consummate musicianship to the Jane Mallett Theatre in a wide-ranging program of Haydn, Golijov, Barber (Dover Beach with baritone Tyler Duncan) and Beethoven (Op.135). Music Toronto says it's the only performance of this program anywhere!
OCT 28, 3:15PM: Mooredale Concerts present the legendary Dorian Wind Quintet in a program of works by Bach, Perle and Dvořák.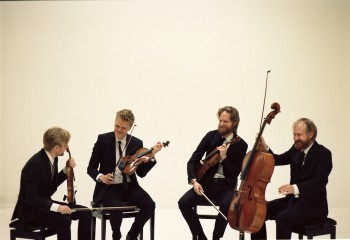 NOV 3, 7:30PM: The Isabel Bader Centre for the Performing Arts presents the acclaimed Danish String Quartet playing Haydn, Abrahamsen and Beethoven (the indelible Op.59 No.1). The same program can be heard NOV 4 at 3PM, presented by the RCM in Koerner Hall.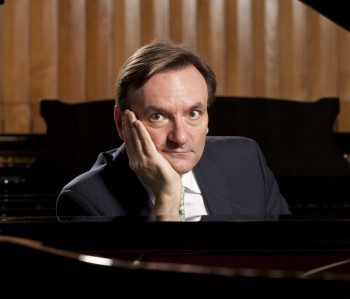 NOV 6, 7:30PM: A recital by Stephen Hough is always worthwhile. For this appearance at the Isabel Centre for the Performing Arts, the British polymath brings his intelligence and flawless technique to a program of Debussy, Liszt (The Mephisto Waltz) and Chopin's Sonata No.2.
Paul Ennis is the managing editor of The WholeNote.