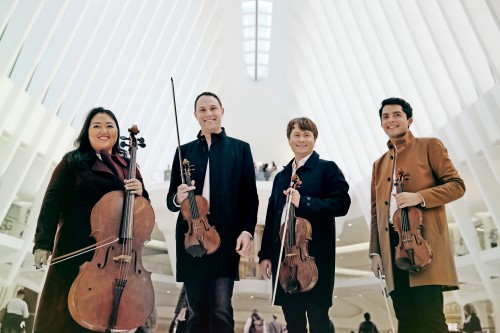 The Calidore String Quartet (Jeffrey Myers and Ryan Meehan, violins, Jeremy Berry, viola, and Estelle Choi, cello) made a name for themselves in 2016 by winning the $100,000 Grand Prize in the inaugural M-Prize International Chamber Music Competition, the world's largest chamber music prize. More recently, they were awarded the 2018 Avery Fisher Career Grant. During the upcoming season they will complete their three-year residency with the Chamber Music Society of Lincoln Center. They took time in August for an email Q&A in advance of their Mooredale Concerts recital of their "Music and Conflict" program in Walter Hall, on September 30.
WN: Please tell us about when and where the Calidore String Quartet began.

CSQ: We met at the Colburn School in Los Angeles where we were completing our music studies. Estelle and Jeff had been in a different quartet and we were looking to continue working together. Jeremy on viola was the next addition followed shortly by Ryan on second violin. The quartet officially formed in 2010.
How was your "Music and Conflict" program conceived?

Given the chaotic and uncertain world that we live in, we wanted to find guidance in the music that we spend our lives studying and performing. How did the great artists in our field take conflict and channel it creatively? How did they make their voice heard? Taking the Mendelssohn Op.80 as the anchor piece of the [new] album, we then began building the program by looking at composers who faced different challenges throughout their lives. This led to the addition of Prokofiev's Second String Quartet, Janáček's "Kreutzer," and finally Golijov's Tenebrae.
What is your approach for each of the four works on that program?

We tried to learn as much as we could about the circumstances each of the composers faced that led to them to write the works. Where were they in their lives, both physically and mentally? How did they resolve the cacophony around them?
In the Prokofiev, the composer was evacuated due to the Nazi invasion of Moscow, so this displacement must have left him feeling homesick and unsure of the future. Despite all of this he wrote a piece drawing on the folk music that surrounded him and produced a piece that evokes a sense of pride and an optimism for the days ahead. Prokofiev also conveys a wistfulness in the second movement, perhaps recalling better days.
While Prokofiev faced an external war, Janáček battled a personal struggle in his marriage. It is no wonder he felt that Leo Tolstoy's novella, The Kreutzer Sonata, spoke to his own situation of being locked in a loveless marriage. In the novella, a husband becomes increasingly mad from jealousy. His pianist wife has begun learning Beethoven's "Kreutzer" violin and piano sonata with a dashing violinist. He arrives home late at night to find the two of them conversing intimately. This drives the husband to kill his wife out of madness. In this piece, we become actors, playing all the different roles from the married couple to the new violinist and even including the husband's growing insanity. This string quartet requires a playing style that is very physical and aggressive while also being able to sing with lyricism and tenderness. It is a visceral experience that Janáček has created, so it is important to highlight the physicality of the work.
From the brutality of the Janáček, we felt a sense of calm was needed to balance the tumultuous story of Tolstoy. Golijov's Tenebrae acts as the fulcrum to the album. It takes the quiet serenity of the cosmos, and intersperses it with the chaos and conflict of the Middle East, drawn from the composer's experiences closely tied to each. The experience of seeing the world as a tiny blue dot at the planetarium contrasted with the devastating violence in Israel and led Golijov to write this piece that brings light to a world often shrouded in darkness.
Finally, the Mendelssohn Op.80 string quartet closes the album. This work is a sharp contrast to all of his others and was written towards the end of the composer's short life. Having lost his sister unexpectedly, Mendelssohn was swimming in grief, unable to write music from the sheer weight of the tragedy. In an attempt to elevate himself from the loss, he took to composing to channel the hurt, frustration and anger of the departure of his family member and dearest friend. The nostalgia of the slow movement evokes the tenderness of their relationship which launches the listener back to the turmoil of his mourning in the fourth and final movement. Even in his darkest days, Mendelssohn gave the world an outlet to help both himself and the audience to cope and rise above the difficulties of life.
How did your relationship with the Emerson Quartet come about? How important was it to your development as a quartet?
Our relationship with the Emerson Quartet first began when we first played for David Finckel in 2012 at the Aspen Music Festival and School. We simply approached him and asked if he would have any extra time to hear us. He graciously took time out of his busy schedule to coach us on our repertoire for a few upcoming competitions. We kept in contact over the next few years and as our time studying at the Colburn School came to an end we were looking for possible residency programs for which to apply. At this point David recommended us for an opportunity to work with the Emerson at Stony Brook University. We were incredibly fortunate to get to study with the Emerson String Quartet for the next two years.
The Emerson Quartet has played an instrumental role in the development of our quartet. Not only have they provided us with profound musical insight, but they have offered us advice on everything that makes the life in a string quartet work.
On The Horizon
Toronto Symphony Orchestra. The TSO's post-Oundjian journey begins in earnest September 20 to 22 with interim artistic director Sir Andrew Davis conducting. The program brackets Jacques Hétu's Variations concertantes with Berlioz's rarely heard Fantasy on Shakespeare's The Tempest from Lelio, or The Return to Life and his Symphonie fantastique, one of the cornerstones of the orchestral repertoire. The parade of guest conductors begins on September 26 and 29 with the TSO debut of Ukrainian conductor Kirill Karabits, the chief conductor of the Bournemouth Symphony Orchestra. The program includes Karabits' countryman Valentin Silvestrov's Serenade for String Orchestra, Rachmaninoff's Symphony No.3, and charismatic Scottish violinist Nicola Benedetti as the soloist in Prokofiev's Violin Concerto No.2 with its lovely middle movement. The ever-popular Mahler Symphony No.5 is coupled with Ravel's jazz-tinged Piano Concerto in G on October 3 and 4. Spanish pianist Javier Perianes is the soloist; artistic leader and chief conductor of the Trondheim Symfoniorkester, South Korean-native Han-Na Chang makes her TSO debut.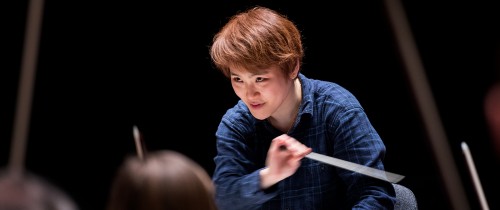 Royal Conservatory (RCM): The Academy of St Martin in the Fields Chamber Ensemble get the RCM-Koerner Hall regular season underway on October 3, with music by Nielsen, Françaix (his Octet for clarinet, bassoon, horn and string quintet) and Beethoven (his celebrated Septet for clarinet, bassoon, horn, violin, viola, cello and bass). Worth hearing alone for the distinctive timbre the unusual instrumentation produces. When Yannick Nézet-Séguin and his Orchestre Métropolitain made their exciting Koerner Hall debut in April 2015, they brought the cello phenom Stéphane Tétrault; for their return visit, October 5, to augment a program that includes Sibelius' Symphony No.1 and Nicolas Gilbert's Avril, it's the well-established pianist Nicholas Angelich who will be the soloist in Rachmaninoff's first work composed after leaving Russia for good, the Piano Concerto No.4.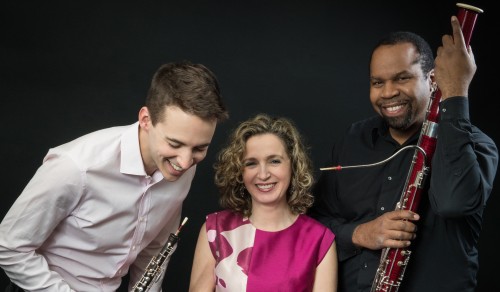 Music in the Afternoon. Francis Poulenc's invigorating, amusing, noble and otherworldly Trio for Oboe, Bassoon and Piano is the best-known example of music written for this unusual combination of instruments. No double reed player can resist its charms, so it's no wonder that the Poulenc Trio (pianist Irina Kaplan Lande, bassoonist Bryan Young and oboist James Austin Smith) named themselves for its composer. They launch the 121st season of the Women's Musical Club on October 4 in Walter Hall, with a modernist program of music by Schnittke, Viet Cuong, Shostakovich, Previn and their namesake (whose famous trio they will perform) should enliven the first afternoon of the new month.
Summer continues. It's still summer for the Prince Edward County Chamber Music Festival. Artistic directors, the enterprising New Orford String Quartet, open this year's edition on September 7 with Mozart's "Dissonance" quartet along works by Burge and Ravel. André Laplante's ambitious program on September 9 includes Schubert's delightful Sonata in A Major D664 and a significant Liszt component: Three Sonetti del Petrarca, from Années de pèlerinage, deuxième année: Italie and his revolutionary masterpiece, the Sonata in B Minor. September 15 violinist Mark Fewer heads a jazz evening heavy on Ellington, with pianist David Braid and bassist Joseph Phillips. The next afternoon it's Fewer with his classical pals doing a variety of chamber music headed by Dvořák's Piano Quintet Op.81.
CLASSICAL & BEYOND QUICK PICKS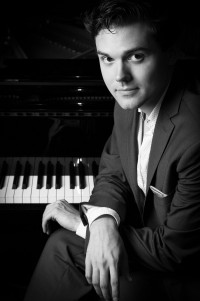 SEP 20, 8PM: Brampton-native Jarred Dunn, a former assistant to, and collaborator with, the well-known author, pianist and teacher David Dubal, performs works by Szymanowski, Debussy, Górecki, Liszt and Chopin in his recital at Gallery 345.
SEP 23, 2PM & SEP 29, 2PM: Pocket Concerts launches their sixth season of chamber music in an intimate setting with Montreal-based violinist, Andrea Tyniec and Pocket Concerts co-director pianist Emily Rho in music by Beethoven, Sokolović and Debussy. In his Strings Attached column in our Summer 2016 issue, Terry Robbins praised Tyniec's faultless technique and outstanding musicianship.
SEP 27, 7:30PM: Gallery 345 presents Payadora Tango Ensemble-member, Rebekah Wolkstein, performing music from Norway on the nine-string Hardanger fiddle. Tom King is the collaborative pianist.
OCT 2, 8PM: Marc-André Hamelin's virtuoso program for Music Toronto's new season continues his current examination of Samuel Feinberg with the Russian pianist-composer's Sonata No.3, Op.3 and showcases old favourites like Alexis Weissenberg's charming Six Arrangements of Songs Sung by Charles Trenet. Busoni's arrangement of Bach's famous Chaconne and Mario Castelnuovo-Tedesco's Cypresses bring out Hamelin's astonishing technique, which of course also supports the Chopin Polonaise-Fantaisie and Scherzo No.4 that conclude the recital.
Paul Ennis is the managing editor of The WholeNote.