Mai Tategami began studying the violin at the age of six. As an orchestral player, she was concertmaster of the Seiji Ozawa Ongaku-juku Orchestra and became an academy student and temporary contract member of the Rundfunk Sinfonieorchester Berlin (2012-2015). During the 2015/16 season, she performed with the Beethoven Orchester Bonn as concertmaster. At 28, she won the first edition of the Orford Music Prize in 2016. She makes her Toronto debut with a free Music at St. Andrew's noontime recital on November 24 and follows that up November 26, when she joins the Rebelheart Collective in Mooredale Concerts' third program of the season to play the second violin part for a performance of Mendelssohn's exuberant String Quintet in B-flat Major, Op.87.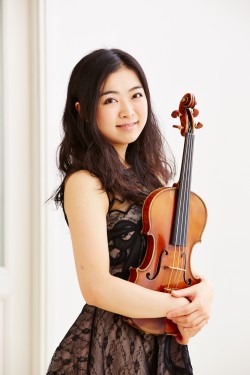 She told me in a mid-October email conversation that she started her musical education at three with the piano. "My teacher gave me some Bach to practise," she told me. "His music was like a magical world. I have always felt peaceful and relaxed when I play/listen to Bach. He is still one of my favourite composers." So Bach was the first composer she fell in love with. What about musicians? "I don't remember which one was the first violinist that I liked, but I loved Itzhak Perlman and Gil Shaham when I was small. They were my superstars, and I fell in love with their brilliant and sweet Romantic sound." A few years ago, she had the chance to play with Gil Shaham as a member of the orchestra. "It was one of my great memories as a musician in my life."
I asked when she knew she would devote herself to music and she told me that there had been two turning points in her life. When she was 12 years old she had to choose which private junior high school to get into. One was the best junior high school in the Osaka/Kobe area, but to get in there she would have had to go to cram school and give up on playing the violin as a professional player. The other was the academy connected to her elementary school. To enter it no cram school was necessary so she could continue practising the violin as much as she wanted. Her other dream was to be a lawyer and to pursue that dream she would have had to go to the best school and forgo studying the violin altogether. After much self-examination, she realized she couldn't imagine her life without playing music so she decided to go to the academy which would allow her to study and play violin. "I think it was the first decision I made to devote my life to music," she said.
I asked how winning the Orford Music Prize had changed her life. She was playing in the Beethoven Orchester in Bonn, Germany at the time, she told me, but winning the prize gave her opportunities to play solo and chamber music concerts in Asia and Canada, so she quit playing in the orchestra and concentrated on her music, studying again to get ready for her next step. "I think it was one of the biggest decisions I have made in the past few years," she said.
At her St. Andrew's recital she will be playing Mozart's Violin Sonata K526 and Poulenc's Violin Sonata with Canadian pianist Jean-Luc Therrien, whom she met at the Orford Music Festival a few years ago. They played an all-Mozart recital together in Salzburg last summer that included K526. The second movement of the Poulenc sonata was the encore piece that evening, but they had so much fun playing it they included it on their Canadian tour. She thinks the audience will enjoy hearing such "totally different style composers."
She didn't know the Mendelssohn Quintet until she was asked to play it at Mooredale but she relates to "this wonderful piece" in her own unique way. She explains that Mendelssohn wrote the piece when he was 36, just two years before his death. "He was resting in Frankfurt after spending a very busy few years in Leipzig including his musical trip to England," she said. "I think he very much enjoyed his stay in Frankfurt, because I could feel his excitement in the music. And the fact that I have been to Leipzig and Frankfurt helps me think of how he liked it there and how it influenced his music. I somehow can feel his happiness and normal everyday life."
She added: "I'm very much looking forward to playing in Toronto. I've never been there but heard many good things about the city. And of course to be able to play with such wonderful musicians is a great honour for me."
Quartet for the End of Time
"The most ethereally beautiful music of the twentieth century," Alex Ross wrote in The New Yorker (March 22, 2004), "was first heard on a brutally cold January night in 1941, at the Stalag VIIIA prisoner-of-war camp, in Görlitz, Germany." Messiaen wrote most of the Quartet for the End of Time, Ross goes on to explain, after being captured as a French soldier during the German invasion of 1940. The premiere took place in an unheated space in Barrack 27 where the German officers of the camp sat in the front row "and shivered along with the prisoners." Ross concludes: "This is the music of one who expects paradise not only in a single awesome hereafter but also in the happenstance epiphanies of daily life. In the end, Messiaen's apocalypse has little to do with history and catastrophe; instead, it records the rebirth of an ordinary soul in the grip of extraordinary emotion. Which is why the Quartet is as overpowering now as it was on that frigid night in 1941."
Pianist Lucas Debargue discussed Messiaen's Quartet for the End of Time for medici.tv in advance of his Verbier Festival performance of it earlier this year: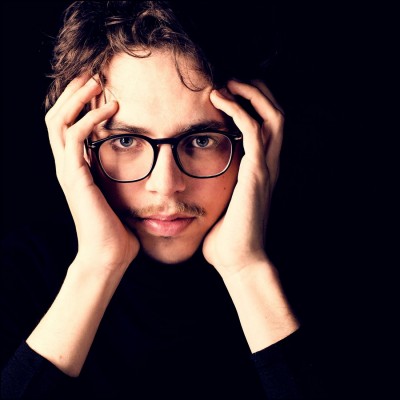 "It's a very challenging piece… but most of the difficulties are musical because you can consider this is a work still impressionist in the writing -- there are some effects with pedalling tonal pedal and right pedal -- some writing of chords with some modal harmonies, but at the same time there is a very moderne aesthetic that Messiaen has already developed. It's a mature work. He knows exactly what he is doing and he has found his style and how to organize it to create a peak piece. Messiaen himself was very inspired by spiritual matters. He considered himself a very, very strong Catholic and so the whole work is inspired by some mystical subjects. The piece is not the traditional four-movement chamber music piece; it's in eight movements. And Messiaen says himself it's like the seven symbolic figures plus another one -- eight -- which symbolizes eternity. And it ends very peacefully with the most melodic movement of all; just the solo violin with piano accompaniment. It's like a scale to heaven, to the sky. It's an incredible piece to just go out of this pragmatic, material world. Because it's all out of here. We are somewhere else, from the first notes."
Debargue and his cohorts, Dutch violinist Janine Jansen, Swedes Torlief Thedeen (cello) and Martin Fröst (clarinet), have been on a mini-trans-Atlantic tour since recording the Messiaen earlier this year for SONY (release date is November 3). Beginning at the end of May in Stockholm, they've performed the Quartet to great acclaim in Wigmore Hall, London and the Verbier Festival, Switzerland. A concert in Quebec City takes place on December 4, the day before their Koerner Hall performance December 5. An appearance in Zankel Hall, Carnegie Hall wraps it up December 7. Jansen, incidentally, is the Perspectives Artist at Carnegie Hall this season. The North American tour's program begins with Bartók's Contrasts for violin, clarinet and piano, commissioned in 1938 by Joseph Szigeti and Benny Goodman. Bartók downplayed the piano part as if in deference to the skills of his commissioners but played up the three instruments' differences in timbre. There is a 1940 recording of the three of them available on YouTube. Szymanowski's incandescent Mythes for violin and piano completes the first half of the recital.
WCMT Career Development Award
The Women's Musical Club of Toronto's Career Development Award (CDA) is presented every three years to an exceptional young Canadian musician (or small ensemble) embarking on a professional performing career. The winner gets $20,000 and the opportunity to give a recital in the Music in the Afternoon concert series. The process for choosing the 2018 CDA winner is now well under way with the recent announcement of the ten candidates under consideration.
Five of them are likely familiar to our readers: Toronto native, mezzo-soprano Emily D'Angelo, well-known to local audiences, took a giant international step forward in March 2016, when she was one of five winners of the 2016 Metropolitan Opera Auditions at 21. Violinists Boson Mo and Blake Pouliot and pianists Mehdi Ghazi and Tony Yike Yang are also familiar fixtures here. Now, on November 4 and 5, another of the CDA candidates gets an opportunity to make his mark in the GTA. Timothy Chooi is the soloist in Bruch's hugely popular Violin Concerto No.1, a piece that unabashedly wears its heart on its sleeve; it promises to be a highlight of the Oakville Symphony Orchestra's "50th Anniversary Fireworks" program.
Music Toronto gathers steam
The 46th season of Music Toronto is well under way with four concerts taking place under the umbrella of this issue of The WholeNote, beginning with pianist Benjamin Grosvenor's highly anticipated return to the Jane Mallett stage on November 7. On November 16, Britain's brilliant Anglo-Irish quartet, the Carducci, will fly in especially to perform a heavyweight program -- Beethoven's Quartet No.11, Shostakovich's Quartet No.4 and Debussy's Quartet in G Minor -- following the unexpected cancellation (for medical reasons) by the Škampa Quartet. Described by The Strad as presenting "a masterclass in unanimity of musical purpose, in which severity could melt seamlessly into charm, and drama into geniality,″, the internationally-known Carducci Quartet studied with members of the Amadeus, Alban Berg, Chilingirian, Takács and Vanbrugh quartets. A Toronto solo piano recital debut by Timothy Chiu, who is profiled elsewhere in this issue, follows on November 28. And finally the Gryphon Trio, now in its 23rd year, makes its annual Music Toronto visit December 7 with a typically diverse program of Haydn, Mozetich and Brahms.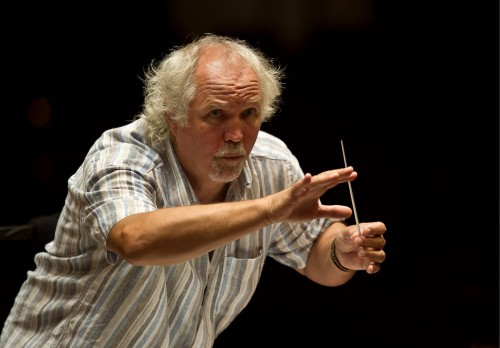 QUICK PICKS
Nov 5: Nocturnes in the City presents the eminent Czech violinist Ivan Zenaty (who continues the Czech violin tradition he learned from his mentor Josef Suk) in works by Franck, Tchaikovsky and Dvořák (with pianist Dmitri Vorobiev).
Nov 5: Trio Arkel (with guest, cellist Shauna Rolston) paints a musical picture of Russia in the years before the Revolution: Taneyev's Trio for Strings (1907), Arensky's Cello Quartet (1894) and Cello Duos (1909) by Glière.
Nov 9: Women's Musical Club of Toronto presents the Zodiac Trio in a recital geared to their unusual makeup: piano, violin and clarinet. Formed in 2006 at the Manhattan School of Music under the guidance of famed clarinettist David Krakauer and Beaux Arts violinist Isidore Cohen, the trio has made a career out of their unique sound palette.
Nov 12: Pocket Concerts' ebullient co-directors, pianist Emily Rho and violist Rory McLeod, in a rare duo recital, play music by Kenji Bunch, Brahms and Rachmaninoff.
Nov 15 and 16: Peter Oundjian leads the TSO in an all-Vaughan Williams program showcasing orchestra members Sarah Jeffrey (oboe) and Teng Li (viola) as well as Canadian superstar Louis Lortie (who also gives a solo recital Nov 19 at The Isabel in Kingston). On Nov 23 and 25, Deutsche Oper Berlin general music director Donald Runnicles leads the TSO in Mahler's biographical Symphony No.6, a massive work the composer wrote as an answer to Strauss' Ein Heldenleben.
Paul Ennis is the managing editor of The WholeNote.