Artists of many kinds feel like it should be the goal for their art to rise above the everyday – art is its own thing. Other artists strive to make the everyday the fulcrum of their art: to drive conversations to respond to them, to change narratives, and to leave people changed. Over the next month I'm highlighting two of the latter for you to attend and find yourself inserted into an ongoing conversation about the past, about now, about who we are, about who we want to be. I hope you don't just accept the music passively and are instead empowered to respond to it. My kind of choral music is about conversations in song. Join me!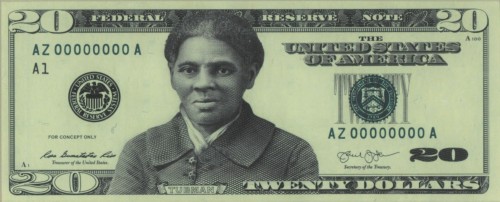 The Woman Donald Trump Took off American Money
The Nathaniel Dett Chorale presents a concert version of American composer Nkeiru Okoye's opera Harriet Tubman: When I Crossed That Line to Freedom as part of their Voices of the Diaspora series. Harriet Tubman has been much in popular culture lately. Beginning in 2020, she should have been on American $20 bills in circulation across the US, but Donald Trump's office has stopped this from happening. Tubman, born Araminta Ross, is part of the black history of Canada and her incredible story and leadership continue to inspire. Cynthia Erivo brought Tubman to life in the 2019 film Harriet and has earned Oscar nominations for Best Actress and Best Original Song for it.