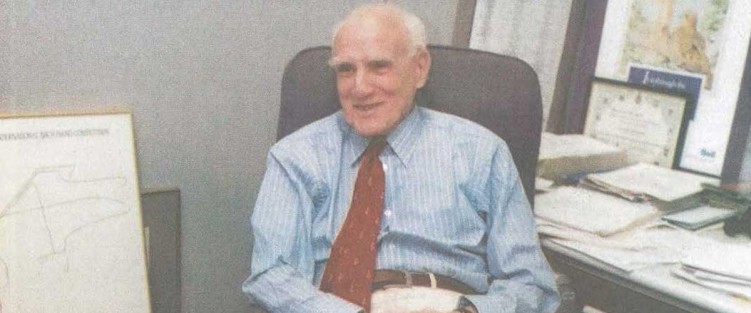 I recently bumped into violinist Larry Beckwith, Artistic Producer of Confluence Concerts, who told me he had an idea for a choral story. We were at New Music Concerts' tribute evening, at Longboat Hall, honouring NMC's founding artistic director, flutist Robert Aitken who has just stepped aside after 50 extraordinary years. Beckwith's story idea was, however, for someone else who put in 50 years service to our musical scene, transforming it as he went!
This May, Beckwith reminded me, is the 20th anniversary of Nicholas (Niki) Goldschmidt's third, and most triumphant, Toronto International Choral Festival, titled "The Joy of Singing (in the Noise of the World)." As Dawn Lyons described it in our May 2002 cover story, the festival was designed, with typical Goldschmidtian understatement, "to fill May 31 to June 22 with choral music from across Canada and around the world." ("Fill" is no exaggeration: audiences aside, there would end up being over 1,000 active participants in the event! By 2002, the 94-year-old Goldschmidt (born in Austro-Hungary in 1908) was without equal in the art of organizing a really festive festival!
He had arrived in Toronto in 1946, invited to head up the University of Toronto's new opera school, the first in the country. He was astounded by the talent he found waiting for him on the first day he walked into the Conservatory. "Soon he needed a marketplace to display his fine crop of young Canadian singers," Dawn Lyons wrote, "a place for them to see, hear, work with and take their measure against singers from around the world." The Goldschmidt solution? Found the Canadian Opera Company! "It was the beginning of 50 years of creating what we would now call cultural infrastructure…" Lyons wrote: "If the word festival is in the title, and the program bulges with acknowledgment of partnerships, look for Niki in the credits."
Here's the interesting twist: as I flipped my way further into that May 2002 issue (they are all available for perusing at kiosk.thewholenote.com) I found that issue's Choral Scene column, written by none other than the aforementioned Larry Beckwith! "May is the month when choral music-making is usually beginning to wind down for the season," he wrote. "But 2002 is a special year. If anything, the action's just beginning. The first two weekends in May are packed with exciting choral concerts, which will serve as hearty appetizers to the PODIUM conference on the May long weekend."
The more things change, it seems, the more they stay the same! Because it is also 20 years, almost to the day, since PODIUM, Canada's pre-eminent community-driven choral conference and festival, was held in Toronto! So to PODIUM's organizers and attendees, a hearty welcome back to Toronto in an equally "special year," albeit for a whole set of different reasons!
And to members of the local choral community and their audiences, as Larry Beckwith said 20 years ago, once again "the action is just beginning" – as we wrap our brains around idea of being able to rediscover, after two years of enforced silence, the joy of singing (in the noise of the world).
Here's a taste of what the coming month and a half has in store.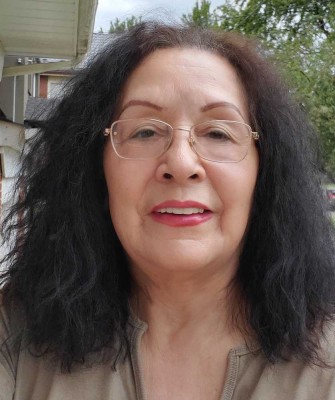 PODIUM Choral Festival
The PODIUM conference is for registrants only, but the concerts of the accompanying Choral Festival are open to the public. Here they are in brief: May 20: 3:30: Prairie Voices, Singing Out (plus Song Sharing); 8:00: Toronto Mass Choir. May 21: 5:00: Jason Max Ferdinand Singers; 8:00: Dead of Winter. May 22: 4:00: Shallaway Youth Choir featuring the NL Deaf Choir, Winnipeg Boys Choir (plus Song Sharing); 8:00: Kaleidoscope Vocal Ensemble. May 23 3:30: Exultate Chamber Singers, Canadian Men's Chorus (plus Song Sharing).
For more information, consult our daily listings or visit podium2022.ca/festivalconcerts.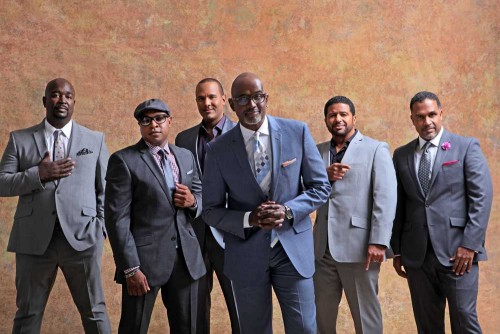 SING!
Hard on the heels of this year's PODIUM (from May 26 to June 5), is SING! The Toronto International Vocal Arts Festival. "Started in 2011 on a shoestring budget with seven enthusiasts," their website says, "we are now Canada's premier a cappella festival: ten days of outstanding concerts featuring the [unaccompanied] human voice."
Once again it's an intriguingly creative concert lineup, ranging from four free concerts in Trillium Park at Ontario Place to headliner shows as wildly different as The Kinsey Sicks Dragapella, Estonia's Collegium Musicale, and the All From The Mouth Beatbox Battle. Equally noteworthy, if not more so, is the extraordinary lineup of workshops, from fun to serious advice for practitioners of the art and everything in between – indicative of the extent to which what started as a somewhat esoteric idea has come into its own. Visit singtoronto.com
QUICK PICKS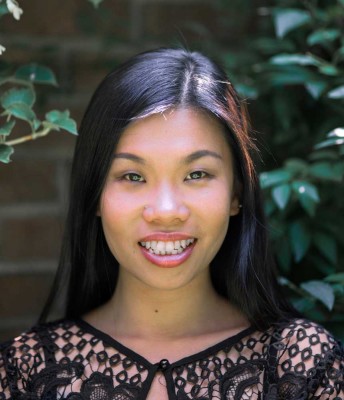 MAY 26, 12PM: the COC's Showcase Series presents Asian Heritage Month - Rasa Sayang: From Malaysia, With Love, an interactive lecture exploring composer Tracy Wong's lived experience as a first-generation Canadian immigrant, conductor and musician; with members of the Hamilton Children's Choir.
May 28, 3PM: Toronto Mendelssohn Choir. Endangered. Barbara Assiginaak: Creation; Aaron Copland: In the Beginning; Sarah Kirkland Snider: Mass for the Endangered.
MAY 28, 7:30PM: Jubilate Singers. Love & Nature. Works by
Carlos Gardel, Morten Lauridsen, Healey Willan, Ian Tyson, and
Sid Rabinovitch. I
JUN 2, 8PM: Choir! Choir! Choir! Epic 80s Singalong, Centre in
the Square, Kitchener, and JUN 3, 8PM: Never Stop Singing! Massey Hall.
JUN 4, 3PM: Toronto Children's Chorus. Untravelled Worlds.
www.torontochildrenschorus.com/performances.
JUN 5, 3PM: Tapestry Chamber Choir (Newmarket). Songs of Spirit. Andrew Balfour: Ambe; and works by Greg Jasperse,
Ennio Morricone, Gerald Finzi and Mark Sirett.
JUN 13, 7PM: Peterborough Singers. Vivaldi's Gloria & Fauré's Requiem. www.peterboroughsingers.com.
David Perlman can be reached at publisher@thewholenote.com