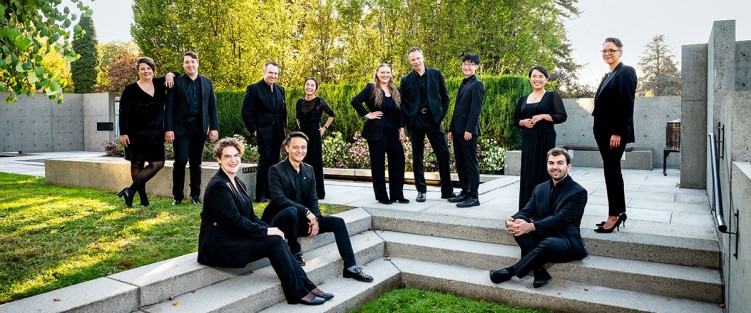 The 20th century term "postmodern" is often uncritically applied to a whole range of artistic expressions that are not easily compartmentalizable – wherever influences and traditions whose conceits lie on a continuum somewhere between antithetical and oppositional are blended together. Sometimes, though, it is entirely appropriate, as was the case with Andrew Balfour's beautiful and important piece, NAGAMO (Ojibway for "sing"), recently presented on a coast-to-coast tour by Balfour and musica intima.
One of Canada's most unique vocal ensembles, musica intima is a Vancouver-based twelve-singer-strong chamber group of diverse voices whose raison d'être is relationship building through deliberate programming and collaboration with Indigenous art in the spirit of reconciliation. A shared leadership model allows the singers of the conductor-less vocal ensemble to exchange ideas freely while exploring their own musical creativity, leading to dynamic performances where the ensemble engages with the audience directly and spontaneously, and local vocal ensembles can be woven into the piece, building a big tent under which a rich panoply of styles, languages and traditions can meaningfully co-exist.
Such was certainly the case this past March 4 at Eglinton-St. George's United Church in Toronto, with Balfour and musica intima presenting NAGAMO, along with the Toronto Children's Chorus (under the watchful eye of new artistic director Zimfira Polosz), the Toronto Youth Choir and the Earl Haig Secondary School Senior Choir. St. George's acoustically resonant chapel space provided the perfect setting for the Toronto debut of a work bravely attempting to reconcile in sound the tradition and clear Christian religiosity of Elizabethan choral music (William Byrd, Henry Purcell, Orlando Gibbons) with Indigeneity.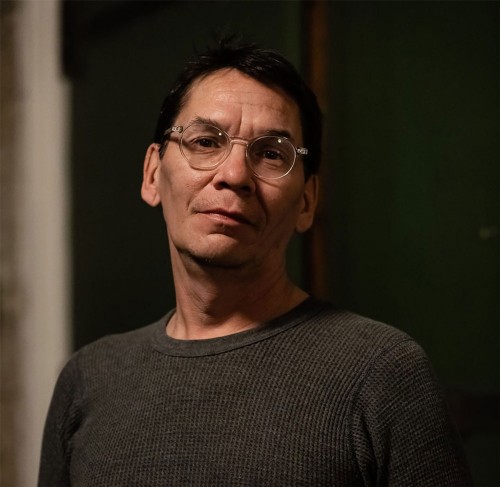 In the hand of 2023 Juno nominee and Sixties Scoop survivor, composer Andrew Balfour, original texts have been altered from Latin to Ojibway and Cree, and the incorporation of nature vocalizations and a staging approach that at times saw the fully expanded choir encircle the audience, resulted in an immersive and exhilarating performative experience. Most impressively, Balfour manages to elegantly strike the fine balance needed to bring greater representation and an Indigenous perspective of spirituality to this European musical form, while maintaining and respecting the rigour and beauty of its original compositional polyphony.
As a Métis who grew up a choir boy in the adopted home of an Anglican priest in Winnipeg, Balfour is perhaps uniquely positioned to author a work so important, and so uniquely Canadian. Similar, perhaps, to others whose intersectional identity contains the strains of historical conflict, Balfour has spent much of his compositional career bringing into congruence his Indigeneity with his love of Renaissance choral music. On record, and during such performances as the NAGAMO project Toronto debut, Balfour puts out the idea of "what if" as a possibility. What if the history of colonialism in Canada was different? What if the spirit of reciprocity that first greeted the Chiefs and First Nations leaders who travelled to Europe during the 17th century to form alliances had continued? With NAGAMO, Balfour's provocative questions are not only asked, but brought to a harmonious musical conclusion.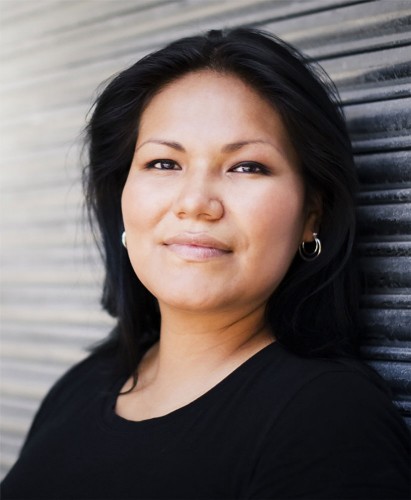 Ably supported by musica intima, Balfour has perhaps found the perfect foil for his grand compositional ambitions. Over two sets of music, bookended by riveting performances from Indigenous singer and Song Keeper Rosary Spence, a capacity Saturday night audience was treated to a truly special performance that did not compromise musicality or tunefulness in the service of being intentional intellectual or provocative. On the contrary, the NAGAMO project underscores just how effectively thoughtful consideration and a mature handling of traditions otherwise considered contradictory can result in philosophical, historical and musical good.
With valuable contributions and support from the Toronto Children's Chorus, the Toronto Youth Choir, and the Earl Haig Secondary School Senior Choir, whose young members will likely reflect upon their involvement in this special project for years to come, March 4th was indeed an evening in Toronto worth remembering.
"Choral Scene" Quick Picks
Apr 22, 7pm: Singing Together at the.Toronto Korean Presbyterian Church. This is an annual multicultural choral event that began in 1995 at Toronto's Columbus Centre, with two Italian choirs, a French and a German choir. The event unites local ethnic choirs to perform repertoire from their own cultures, with a finale performance of common pieces composed by Canadian musicians. This year, the common pieces will feature a Cree work and a popular song composed by the late Canadian country songwriter Ian Tyson, and will include Spanish, Chinese, Italian, Korean and Ukranian choirs.
Apr 23, 5pm: A Place Fear Can't Find. The Modern Sound Collective's Concreamus Choir is a 50-voice new music choir dedicated to innovation in the choral arts and the creation and performance of excellent new works by young composers. The group is made up of singers, students, composers and educators from around the Greater Toronto Area. This concert will include Sami Anguaya's Lying Awake, Waiting; Nicholas Wanstall's The River of Sleep; Emily Green's Snowfall, Snowmelt; Ben Keast's I Reap a Long December; and Hirad Moradi's: Ah, Moon of My Delight; with Jennifer Wilson, soprano and; Kai Leung, conductor. At Runnymede United Church in Toronto.
Music Fit for a King is sure to satisfy those among us who cannot wait for the May 6 coronation of Britain's Charles III. Join Toronto Classical Singers on Apr 23 at 4pm as they celebrate 30 years of presenting great choral masterpieces including Handel's Coronation Anthems, and other celebratory tunes by Parry and Elgar, conducted by Jurgen Petrenko at Christ Church Deer Park in Toronto.
And then on coronation day, May 6 at 7:30pm there's the Gala Concert at St. James Cathedral with the Choir of St. James Cathedral in concert with Orchestra, at Cathedral Church of St. James in Toronto.
Apr 29, 10:30am: Ever wondered what it's like to sing Carmina Burana? Toronto Mendelssohn Choir's "Singsation Saturdays" are Saturday morning singing workshops, led by one of TMChoir's own conductors. Start your Saturday with people who love to sing! The Carmina Burana workshop will be led by Jean-Sébastien Vallée. Their May 20 workshop will be led by Shireen Abu-Khader, TMChoir's Composer-in-Residence. Both at Yorkminster Park Baptist Church in Toronto.
May 06, 7pm: Peterborough Singers will perform Verdi's Requiem. With guest soloists Leslie Fagan, soprano; Laura Pudwell, mezzo; Ernesto Ramirez, tenor; Jonathan Liebich, bass; with a double choir, and the 'orchestra' of Ian Sadler at the pipe organ, joined by 12 brass players. At Emmanuel United Church in Peterborough.
May 07, 3:30pm: In collaboration with Balance for Blind Adults, Toronto Chamber Choir presents a program called Musical Vision: A Brief History of Music and Blindness. In this new Kaffeemusik, the TCC and friends feature music by gifted artists who did not let their lack of sight cloud their musical vision, and will welcome some special guests, including distinguished CBC journalist Michelle McQuigge and her guide dog Lucy, Michelle will surprise us with true tales about blind harpers in Ireland and Wales, the blind pianist Maria Theresia von Paradis (for whom Mozart may have written a piano concerto), the charlatan surgeon who botched cataract surgery on both Bach and Handel, and Louis Braille's adaptation of his writing system to music notation, and much more. Featuring a new commission by pianist Michael Arnowitt. At Calvin Presbyterian Church in Toronto.
May 28, 7:30pm: The Grand Philharmonic Choir concludes their season with the world premiere of Stephanie Martin's "Water: An Environmental Oratorio", the story of the importance of this precious resource and a community's efforts to protect it. Anton Bruckner's powerful Te Deum opens this concert which includes Katy Clark, soprano, Marion Newman, mezzo-soprano, Jean-Philippe Lazure, tenor, Phillip Addis, baritone; with the Kitchener-Waterloo Symphony and combined forces of the Grand Philharmonic Children's Choir Grand Philharmonic Youth Choir and Grand Philharmonic Choir. Mark Vuorinen, conducts.
Andrew Scott is a Toronto-based jazz guitarist (occasional pianist/singer) and professor at Humber College, who contributes regularly to The WholeNote Discoveries record reviews.