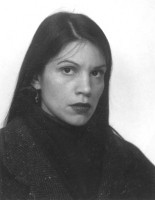 I've been writing the "Choral Scene" column for The WholeNote since last fall – and my short time writing this column leads me to the happy conclusion that our local choral music scene is thriving and inventive.
To be sure, the final concerts of the season attest to the liveliness and diversity of the choral scene. For instance, on June 2, the Toronto Choral Society performs The Resting Place of Pioneers, an interesting programme that combines music and story to illuminate the journeys and exploits of the first settlers of Toronto. The centerpiece of the concert is Toronto composer Eleanor Daley's tuneful and appealing setting of the Requiem text. In Newmarket on 5 June, the Blue Bridge Festival Choir and Orchestra perform two relatively rare choral pieces, Weber's Mass in E flat and Vaughan Williams's Serenade to Music. And on July 1, First Nation's group the Ahkwesasne Women Singers will be singing at the Queen's Quay Toronto Music Garden, combining traditional Mohawk songs with a new work by distinguished Canadian-Odawa composer Barbara Croall.
Four more concerts demonstrate the breadth of current choral activity. On June 2, the St. Thomas's Anglican Church choir performs music to celebrate Canadian composer and music director Walter MacNutt, who served at St Thomas's from 1954-1977. Toronto's Jubilate Singers celebrate their 40th anniversary with a concert on June 5. On June 13 the Headwaters Concert Choir sings Inspiration, a fundraising concert for First Nations' children in Ontario. And the Niagara Vocal Ensemble perform the intriguingly titled Night Music – A Women's Voice in Stratford on June 28.
One of the hidden bargains of the early summer are the free concerts given as part of the Tafelmusik Baroque Summer Institute. Combining Tafelmusik musicians with the up-and-coming talents who attend the Institute, concerts run on June 7, 12 16 and 19. Prior to this, Tafelmusik will be closing its run of Handel's sprawling Israel in Egypt on June 1. This massive work has some of Handel's most dramatic and inventive choruses, and is in fact more choir-heavy than the more famous Messiah. Those looking for a Handel chorus fix to tide them over for the summer need look no further.
Those who prefer their choral music to come from religious sources and "serious" composers may turn their noses up at concerts that draw upon music from areas such as music theatre, film and television. But as anyone who has tried can attest, singing popular music well is a good deal harder than it may appear, and the work of a classically trained musician truly comfortable in popular styles is both rare and a pleasure to experience. In this crossover vein, the Choralairs of North York perform a free pops concert at Earl Bales Park Community Centre, and Toronto's East York Choir presents a programme of opera and music theatre (both on June 6). As well, Burlington's Harlequin Singers perform "Here Comes Broadway" on June 4-6, and Barrie's Bravado! Show Choir performs "Reel Music" on June 11-12.
On the classical end, Bach's Magnificat in D is performed on June 5 by the St. Anne's Concert Choir and Orchestra, with all concert proceeds going to help repair the historic and unique St. Anne's Parish. The Toronto Mendelssohn Choir and Toronto Symphony Orchestra perform Beethoven's beloved Symphony No. 9 on 16-17 June. The two groups also collaborate the next night for "Scheherazade," a Russian-themed programme of Khachaturian, Rimsky-Korsakov and Ravel. The Victoria Scholars perform "Choral Explorations" on June 2, as part of the Canadian Opera Company's vocal series, and aficionados of British choral music can attend a "Concert of 20th Century Sacred Music" by the visiting Choir of St. Chad's College, (University of Durham) at Toronto's Church of St. Mary Magdalene on June 11.
June brings the opportunity to hear a new oratorio, the Dark Star Requiem, written by young Toronto-based composer Andrew Staniland. Tackling the twenty-five-year modern history of the AIDS epidemic, the Elmer Iseler Singers, Gryphon Trio and four vocal soloists perform this work on June 11-12 as part of the Luminato Festival. As well, three youth choir concerts take place this season, all on June 5: the Mississauga Children's Choir presents "Eine Kleine Jazz Musik"; the Guelph Youth Singers present "Whistle While You Work," songs of carpenters, clowns, goatherds, sailors and pirates; and the St. Mary's Children's Choir presents "It's a Grand Night For Singing."
Finally, on 14 June, the Cantabile Chorale of York Region performs "Strawberries and Song 2010," with strawberries and ice cream, raffles and more. Any choral concert that includes strawberries gets my vote! Happy singing and concertgoing to all during the summer months.

Benjamin Stein is a tenor and theorbist. He can be contacted at: choralscene@thewholenote.com.