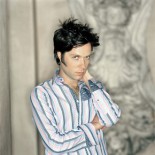 There are two important opera stories this month: one surrounded by a plethora of media attention, and one that should be better known. The first is the North American premiere of Prima Donna by Rufus Wainwright, at Toronto's Luminato Festival. The second is Handel's Giulio Cesare, marking the first time Orchestra London will stage its own opera production.
It is safe to say that no opera by a Canadian composer has ever received as much international media coverage as Prima Donna, the centrepiece of this year's Luminato Festival. The principal reason is that its composer, Rufus Wainwright, is at age 36 already famous as a singer/songwriter. The son of folk-singers Kate McGarrigle and Loudon Wainwright III and brother of singer Martha Wainwright, he was born into a musical family and began touring with them at age 13. In 1998 his self-titled first album won him the accolade "Best New Artist of the Year" from Rolling Stone.
In 2006, Peter Gelb, the new general manger of the Metropolitan Opera, commissioned new operas from nine composers in an effort to revitalize the Met and to draw in younger audiences. Of these nine, who included Jake Heggie (Dead Man Walking), Adam Guettel (The Light in the Piazza) and Wynton Marsalis, Wainwright had made the most progress by mid 2007. But there was a problem: Wainwright's libretto, written by Bernadette Colomine and himself, was in French. Gelb claimed that presenting a new opera not in English was "an immediate impediment." Wainwright, however, insisted that French was part of the texture of the work.
Once the two parted company, many festivals vied to produce it. It premiered at the Manchester International Festival on July 10, 2009, with a subsequent performances in London in April 2010. Wainwright insisted that Luminato should present the North American premiere.
The opera is set in Paris on July 14, 1970, and follows a day in the life of aging diva Régine Saint Laurent. She is planning her comeback but happens to fall in love with the journalist interviewing her. Wainwright, who has long been a fan of opera and whose songs are sometimes classified as "operatic pop," has written an homage to traditional opera. Thus, audiences need not worry that this new work will also be avant garde. In Luminato's new production, directed by Tim Albery, Janis Kelly reprises the title role with a cast that includes local favourites Gregory Dahl as the butler and Colin Ainsworth as the journalist. Robert Houssart conducts the 57-member orchestra. The opera will be performed at the Elgin Theatre on June 14, 16, 18 and 19. For more information see www.luminato.com.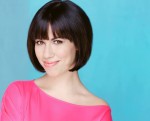 At the start of the month, Orchestra London takes a bold new step by becoming a producer of opera. For the past five years the orchestra under maestro Timothy Vernon has presented one opera each June at the Grand Theatre. All of these have been transfers of productions from Pacific Opera Victoria where Vernon is the artistic director. The orchestra's first production as "Opera London" is Handel's Giulio Cesare, directed by American Timothy Nelson, who at age 30 has already received much acclaim for his productions.
Nelson is unusual as opera directors go because he is also a musician and conductor. In 2003 he founded American Opera Theatre at Georgetown University in Washington, DC, to explore his interests in movement, music, design and opera as theatre. In 2008 he was the director and conductor of Marc-Antoine Charpentier's David et Jonathas (1688) at the Brooklyn Academy of Music and last year, among many other credits, he was the director and conductor of Purcell's Dido and Aeneas and John Blow's Venus and Adonis in Virginia and the director of Philip Glass's Hydrogen Jukebox, staged as part of Obama's inaugural celebrations. Currently he is the artistic director of the Canadian Operatic Arts Academy at the University of Western Ontario.
Known for his up-to-date takes on the classics, Nelson plans to relocate the action in Giulio Cesare from Egypt to a present-day war-torn country suggesting Afghanistan. For a highly detailed look at Nelson's thoughts behind this concept, have a look at his blog (blog.operalondon.ca), which includes video lectures and stage designs. The cast will feature the well-known countertenor Drew Minter in the title role with Lucia Cesaroni as Cleopatra, Roseanne van Sandwijk as Sesto and Ian Howell as Tolomeo.
Beside the excitement that this project will bring to London, this is a rare opportunity to see Handel's opera fully-staged in a house of only 839 seats. Performances are June 3 and 5 at 7:30 and June 6 at 2pm. For more information visit www.uwo.ca/music/operalondon.

Christopher Hoile is a Toronto-based writer on opera. He can be contacted at: opera@thewholenote.com.