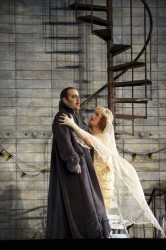 This year May is the new April. In the past, in Southern Ontario, April has seen the most operatic activity of any month of the year – but this year, May seems to have taken over that position. This month there are works from the 17th century to the 21st, most fully staged but some in concert format.
Dominating the schedule are three works staged by the Canadian Opera Company. The COC's revival of its 1996 production of Wagner's The Flying Dutchman opened on April 24 but continues until May 20. Evgeny Nikitin sings the title role, while Julie Makarov is Senta and Mats Almgren is Daland. The original director, Christopher Alden, directs, and COC music director Johannes Debus conducts his first Wagner opera for the company.
From May 1 to 30 the COC presents its first-ever Maria Stuarda, the 1835 opera by Gaetano Donizetti that premiered only three months after his Lucia di Lammermoor. Serena Farnocchia sings the title role with Alexandrina Pendatchanska as Elisabetta. Stephen Lawless directs the 2007 Dallas Opera production and Antony Walker conducts.
The COC concludes its 2009-10 season with its first production of Mozart's Idomeneo since 2001. Toronto was treated to an outstanding Idomeneo from Opera Atelier in 2008, so it will be interesting to see how this 2007 production from l'Opéra du Rhin, directed by François de Carpentries, compares. Paul Groves sings the title role, with Krisztina Szabó as Idamante, Isabel Bayrakdarian as Ilia and Tamara Wilson as Elettra, so memorably sung for OA by Measha Brueggergosman. The opera runs from May 9 to 29 and is conducted by early music expert Harry Bicket.
Three more fully staged works come from smaller companies. Toronto Masque Theatre presents "A Molière Celebration." In addition to purely spoken comedies, Molière also wrote so-called "comédie-ballets" that included interludes of song and dance often omitted in modern revivals. TMT will present the interludes written by Jean-Baptiste Lully for Le Bourgeois Gentilhomme in 1670 and those written by Lully's rival Marc-Antoine Charpentier for Le Malade imaginaire in 1673. Soloists will include sopranos Shannon Mercer and Dorothea Ventura, countertenor Richard Whittall, tenor Cory Knight and baritone David Roth. Performances take place at the Al Green Theatre in the Miles Nadal Jewish Community Centre from May 12 to 15, directed by Derek Boyes and conducted by Larry Beckwith. Visit www.torontomasquetheatre.com for details.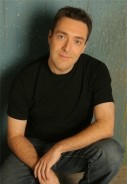 May will see the world premiere of Dean Burry's The Secret World of Og, adapted from the beloved 1961 children's book by Pierre Berton. The work is a commission by the Canadian Children's Opera Chorus, and all 200 members of the CCOC will be on stage. As many will know, the story concerns four children who descend through a trapdoor into an underground world of mushrooms whose green inhabitants can only utter the word "Og." CCOC artistic director Ann Cooper Gay will conduct and Joe Ivany will direct. The opera runs from May 5 to 9. For more information visit
www.canadianchildrensopera.com.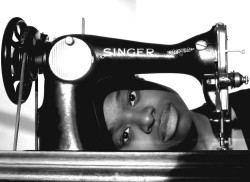 Later in the month, from May 26 to 30, Urbanvessel revives its popular but highly unusual opera Stitch at the Theatre Centre. The 45-minute opera, subject of an "On Opera" interview with composer Juliet Palmer and librettist Anna Chatterton in March 2008, is written for three female voices accompanied only by the sound of sewing machines and concerns the mechanization of women's work and its political ramifications. As in 2008, Christine Duncan, Patricia O'Callaghan and Neema Bickersteth will perform under the direction of Ruth Madoc-Jones. For more information visit
www.urbanvessel.com.
Two concert performances from Opera By Request fill out the month – Mozart's Die Entführung aus dem Serail on May 7 and Carl Maria von Weber's Der Freischütz on May 15. Both take place at the College Street United Church, 452 College St. See www.operaby-request.ca for details.
Finally, on May 1 and 2 Toronto Operetta Theatre is holding "A Gilbert and Sullivan Extravaganza," a gala concert of G&S highlights including high tea. All the funds raised will go to assist TOT's 2010-11 season. TOT patrons will know that the company was forced to cancel its production of The Pirates of Penzance last month for financial reasons. One consequence of the economic downturn in the arts has been the loss of donors and sponsors. TOT was hit particularly hard when a major sponsor pulled out just before the current season began. The company had to raise emergency funds simply to stage its second show, Canada's own operetta, Leo, the Royal Cadet, a work that TOT's efforts had rescued from undeserved obscurity. As Canada's only professional operetta company, as one of the few in the world that strives to present works from all the national traditions, and as a company that from the beginning has showcased Canadian singers, TOT is a gem that must be preserved. Potential sponsors and donors please take note. Visit www.torontooperetta.com for more information.
Christopher Hoile is a Toronto-based writer on opera. He can be contacted at: opera@thewholenote.com.