Judging from the playbills that opera companies have announced so far, the 2018/19 season looks to be an exciting one. Nearly every company, large or small, has a rarity or world premiere on offer to spice up the year.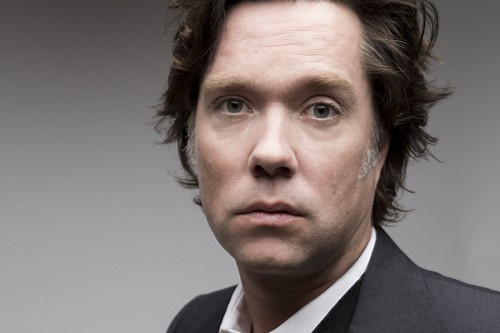 Hadrian: The most anticipated of these is the world premiere of Hadrian by Rufus Wainwright to a libretto by Daniel MacIvor. This is the first new opera that the Canadian Opera Company (COC) has commissioned for the main stage since The Golden Ass in 1999 by Randolph Peters to a libretto by Robertson Davies. Strangely enough, Hadrian also has a Roman theme, in that it focuses on how the grief of the Emperor Hadrian (reigned 117-138AD) for his lover Antinous begins to distract him from affairs of state. For the premiere, the COC has assembled a starry cast that includes Thomas Hampson as Hadrian, Isaiah Bell as Antinous, Karita Mattila as Plotina, the widow of Hadrian's predecessor, and Ben Heppner as Dinarchus. Johannes Debus conducts and Peter Hinton directs. The opera runs from October 13 to 27.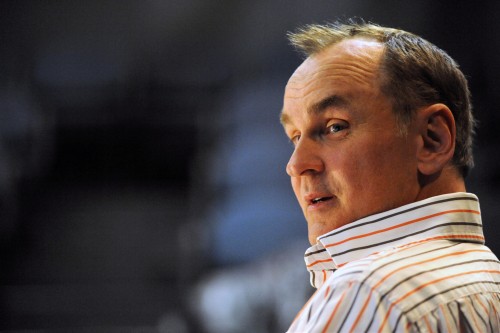 The COC fall season begins with the Canadian debut of Robert Carsen's production of Tchaikovsky's Eugene Onegin. Gordon Bintner sings the title role and Joyce El-Khoury the role of Tatyana, the young woman infatuated with Onegin. Johannes Debus conducts the opera, which runs from September 30 to November 3.
The COC's remaining operas are standard repertory but with some spicy casting – Richard Strauss' Elektra running January 26 to February 22, Mozart's Così fan tutte running February 5 to 23, Puccini's La Bohème running April 17 to May 22 and Verdi's Otello running April 27 to May 21. Elektra will be of special interest since it stars two former COC Brünnhildes – Christine Goerke as the vengeful Elektra and Susan Bullock as her hated mother Klytämnestra. Otello should also be exciting with Russell Thomas in the title role and with Gerald Finley as Iago.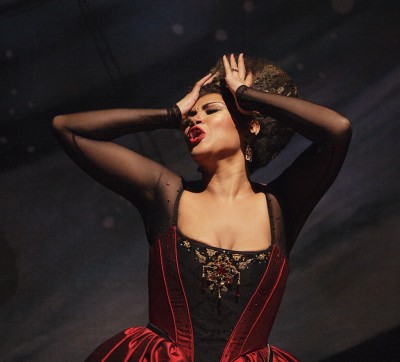 Opera Atelier begins its season with two one-act operas it has never paired before. The first is Actéon (1683) by Marc-Antoine Charpentier and the second is Pygmalion (1748) by Jean-Philippe Rameau. Colin Ainsworth sings both title roles, Mireille Asselin sings Diana in the first and Amour in the second and Allyson McHardy sings Juno in the first and Céphise in the second. The double bill runs from October 25 to November 3 in Toronto and will later tour to Chicago and Versailles.
OA's spring opera is Mozart's Idomeneo (1781), but the draw for many people will be the return of soprano Measha Brueggergosman to the Toronto stage after a ten-year absence to sing the role of Elettra as she did when OA premiered this production in 2008. The rest of the cast is just as noteworthy. Colin Ainsworth sings Idomeneo, Wallis Giunta is Idamante, Meghan Lindsay is Ilia and Douglas Williams is Neptune. As usual Marshall Pynkoski directs and David Fallis conducts the Tafelmusik Baroque Orchestra. The opera runs from April 4 to 13, 2019.
Tapestry Opera has much in store. From September 13 to 16 it presents Tapestry Briefs, in which four singers present short operas by four composers and four librettists. On March 29 and 30 it presents Songbook IX, a collection of highlights from Tapestry's 39 years of opera creation.
Tapestry also will present two new full-length operas. The first is Hook Up by Chris Thornborrow to a libretto by Julie Tepperman, running from January 29 to February 9. The opera looks at the difficulties encountered by three friends when they discover sexual freedom at university, along with questions of shame and consent. The opera features three singers best known for work in musicals rather than opera – Alicia Ault, Nathan Caroll and Jeff Lillico. The second is Shanawdithit by Dean Burry to a libretto by Yvette Nolan. The opera tells of Shanawdithit (1801-1829), who was the last recorded surviving member of the Beothuk Nation in Newfoundland. In the last months of her life she created a series of drawings that expressed the loneliness of survival and her lost history. Kwagiulth and Stó:lo First Nations, English, Irish and Scottish mezzo-soprano Marion Newman sings the title role, with the rest of the cast and the performance dates in May 2019 to be determined.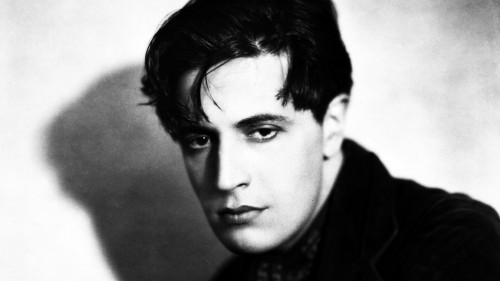 Toronto Operetta Theatre presents two of operetta's greatest hits with Johann Strauss, Jr.'s Die Fledermaus running from December 28, 2018, to January 2, 2019, and Franz Lehár's The Merry Widow running from April 23 to 28, 2019. In between these blockbusters, however, on March 3, TOT presents a major rarity in the form of Ivor Novello's operetta Perchance to Dream (1945), the only work for which he wrote both the music and the libretto. The operetta tells the usual story of the inhabitants of the same house, Huntersmoon, in three different historical periods – the Regency, the Victorian age and in 1945. Though a huge success in Novello's day, it has seldom been revived, though many will know its most famous song, We'll Gather Lilacs.
Vera Causa: While we have focused so far on opera in Toronto, it's worth noting that recently small opera companies have been sprouting up across Ontario. One of these is Vera Causa Opera, based in Cambridge and serving what has become known as the Golden Triangle, Ontario's answer to California's Silicon Valley. For VCO the 2018/19 season is its most ambitious since it was founded by artistic director Dylan Langan in 2015. It begins with the 1884 rarity Le Villi (The Fairies), Puccini's very first opera, which happens to be based on the same story that provided the scenario for Adolphe Adam's ballet Giselle (1841). The opera will have three performances in Waterloo from November 16 to 18.
VCO's second production is the world premiere of Langan's own opera Dracula, to be performed in Cambridge on February 15, Waterloo on February 16 and Guelph on February 17. The company's third production is Donizetti's L'Elisir d'amore, to be performed in the same three cities in the same order from April 5 to 7. VCO's season concludes with its Canadian Opera Fest, which will include two brand new operas performed in the same three cities from June 14 to 16.
Busy September: In addition to the 2018/19 seasons above, September itself is very busy for local opera. Opera by Request, the concert opera company where the singers choose the repertory, is presenting an encore of its successful performance of Donizetti's Anna Bolena on September 7, with Antonina Ermolenko as Anna and John Holland as Enrico VIII. On September 28, OBR presents Wagner's Der fliegende Holländer, with Peter Bass as the Dutchman and Brigitte Bogar as Senta. On September 14 it presents Mozart's Don Giovanni, with Norman E. Brown as the reprobate and John Holland as Leporello. Then OBR takes the opera on tour – first to Ottawa on September 16, then to London on September 22 and finally to Windsor on September 30. This is a great way to serve cities that once had or never had professional opera available.
Opera has returned sporadically to the Hamilton area because of the Brott Music Festival. But a new company, SOLO, or the Southern Ontario Lyric Opera, is presenting its second fully-staged opera in the area, with Verdi's Rigoletto on September 16 in Burlington. Jeffrey Carl sings Rigoletto, Allison Cecilia Arends is his daughter Gilda and Romulo Delgado is the lecherous Duke of Mantua. SOLO founder and artistic director Sabatino Vacca conducts.
Paper Canoe and Cahoots: Also in September, running from September 9 to 30, is a play from Paper Canoe and Cahoots Theatre that ought be of interest to those curious about early North American opera. The play is I Call myself Princess by Jani Lauzon, about a modern-day Métis student who encounters the opera Shanewis: The Robin Woman, which was written for Creek/Cherokee mezzo-soprano Tsianina Redfeather (1882-1985). The opera premiered at the Metropolitan Opera in New York in 1918 and was later performed in Denver and Los Angeles. Lauzon's play features music from Shanewis composed by Redfeather's creative partner Charles Wakefield Cadman (1881-1946), an American composer in the early 1900s who was part of a musical movement which sought to use Indigenous music to create a distinct North American musical identity.
The question the play raises is similar to some of the issues encountered in the recent COC production of Harry Somers' 1967 opera Louis Riel –namely, "How can we engage with tensions between representation, inspiration and cultural appropriation?" Mezzo-soprano Marion Newman sings the role of Tsianina, Richard Greenblatt plays Cadman, Marjorie Chan directs and Jerod Impichchaachaaha' Tate conducts.
Christopher Hoile is a Toronto-based writer on opera and theatre. He can be contacted at opera@thewholenote.com.