Opera performances in Southern Ontario in the summer are becoming more numerous every year. This year, a few young companies are taking opera to some municipalities that once had opera companies and to others that never had them. This is all to the good in broadening the audience for opera as well as broadening notions of what opera is, as the offerings mix standards and rarities with brand-new works.
June
Nota Bene: June 2018 begins with a rarity. The Nota Bene Baroque Players of Waterloo team up with Capella Intima of Toronto and the Gallery Players of Niagara to present Folly in Love (Gli equivoci nel sembiante) from 1679, the first opera written by Alessandro Scarlatti (1660-1725). The first performance takes place in Kitchener on June 1, the second in Hamilton on June 2 and the third in St. Catharines on June 3.
The opera concerns two nymphs, Lisetta and Clori, who are both in love with the same shepherd Eurillo. When a new shepherd Armindo arrives, the nymphs change their affections to him. After much confusion, the four sort themselves into two happy couples. Sheila Dietrich and Jennifer Enns sing the two nymphs, Bud Roach is Eurillo and David Roth is Armindo. Roach also conducts the six-member ensemble of period instruments. The opera is presented in concert in Italian with English surtitles.
Vera Causa: Also outside Toronto, the young opera company Vera Causa Opera is presenting an unusual double bill of new Canadian operas by women composers. The first is an opera in Croatian and English, Padajuća Zvijezda (The Fallen Star) by Julijana Hajdinjak, and the second is The Covenant by Dylann Miller. The first opera is inspired by a short story by the composer's sister Danijela about two lovers in a celestial kingdom where love has been outlawed and is punished by banishment to Earth. It features Allison Walmsley as Luna, Melina Garcia Zambrano as Aurelia, Gabriel Sanchez Ortega as Solaris, Katerina Utochkina as Astra and Philip Klaassen as Stello. Rachel Kalap is the stage director and Dylan Langan conducts a five-member ensemble plus chorus.
The second opera concerns witches, lesbians and priests and is about "empowering women to embrace their true selves from the perspective of a teenage girl in a small town." In it Allison Walmsley sings Cate, Chad Quigley is Father Andrew, Kimberley Rose-Pefhany is Keira, Autumn Wascher is Delaney, Stephanie O'Leary is Lilith and Sam Rowlandson-O'Hara is Cate's Mother. Rebecca Gray is the stage director and Isaac Page conducts a small instrumental ensemble and chorus. The operas will be performed on June 22 in Waterloo and on June 23 in Cambridge. As both the Nota Bene and the Vera Causa opera productions show, opera companies whose goal is to serve their local communities are springing up outside of Toronto.
By Request: In Toronto, Opera by Request has two presentations in June. The first on June 2 is Mozart's Don Giovanni. The second on June 9 is Donizetti's daunting Anna Bolena. In the Mozart, Lawrence Cotton sings the title role, Evan Korbut is Leporello, Laura Schatz is Donna Elvira, Carrie Gray is Donna Anna and Risa de Rege is Zerlina. Kate Carver is the pianist and music director. In the Donizetti, Antonina Ermolenko sings the title role, John Holland is Enrico VIII, Monica Zerbe is Giovanna Seymour and Paul Williamson is Lord Percy. William Shookhoff is the pianist and music director.
Opera 5: On June 13, 15 and 17, Toronto's Opera 5, which up to now has focused on presenting rarities such as its Dame Ethel Smyth double bill last year, makes its first foray into a full-length opera from the standard repertory, Rossini's The Barber of Seville. Johnathon Kirby sings the title role, Kevin Myers is the Count Almaviva, Stephanie Tritchew is his beloved Rosina, Jeremy Ludwig is her jealous guardian Don Bartolo and Giles Tomkins is her music teacher Don Basilio.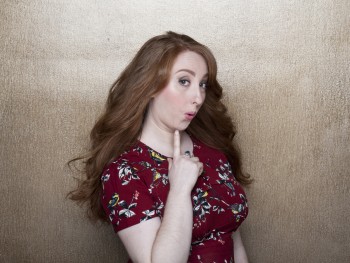 As Opera 5 general director Rachel Krehm says, "The show will be set in the spring of 1914 in Spain just before the Last Great Summer (in which Spain declared its neutrality in World War I, a decision that would later seriously divide the country). A big feature of the set will be golden gates which symbolize Rosina's entrapment – the outside world just out of reach. The comedy will come at you from every angle: the colours onstage, the physicality – but always inspired by the comedic genius from the score." The opera will be fully staged and directed by Jessica Derventzis, with Evan Mitchell conducting an 11-piece ensemble.
Two from Luminato: The Luminato Festival has two opera-related offerings. From June 16 to 19 it presents Tables Turned, a remount of one of Tapestry Opera's experimental Tap:Ex series from 2015. Soprano Carla Huhtanen and percussionist Ben Reimer join forces with Montreal composer, turntable artist and electronics specialist Nicole Lizée for a performance blending live and pre-recorded music with projections from classic films. Luminato's other opera-like work is the production-in-progress Hell's Fury, The Hollywood Songbook. The story follows the life of composer Hanns Eisler (1898-1962), who escaped Nazi Germany for the US in only to be rejected for his adherence to Communism in 1948 and forced to return to Europe, finally settling in the new East Germany. The opera, conceived and directed by Tim Albery, constructs a song cycle of Eisler's many lieder to tell the story. Baritone Russell Braun is the soloist and Serouj Kradjian is the pianist. The sole performance is on June 23, but Soundstreams has scheduled the work for a full production in June 2019.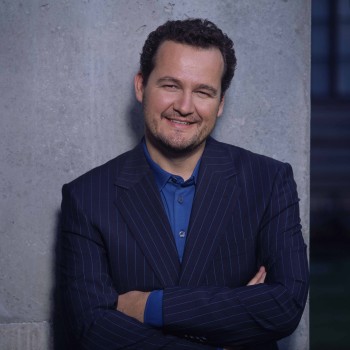 Llandovery Castle: Finishing June in Toronto is an opera workshop of The Llandovery Castle by Stephanie Martin on June 26 and 27 in association with Bicycle Opera. The title refers to the name of a Canadian hospital ship that was torpedoed on June 27, 1918, by a German U-boat in the North Atlantic. Fourteen Canadian nurses from all across Canada were among the casualties. Paul Ciufo's libretto focuses on the lives of Minnie "Kate" Gallaher, Rena "Bird" McLean and Matron Margaret "Pearl" Fraser. The characters also include Sergeant Arthur "Art" Knight and Major Tom Lyon (two of the 24 men who survived the sinking) and German U-boat commander Helmut Patzig. The opera is directed by Tom Diamond and Kimberley-Ann Bartczak conducts a chamber orchestra. The June 27 performance will mark the 100th anniversary of the tragedy.
July
S.O.L.T Going Strong: Straddling July and August is the Summer Opera Lyric Theatre in Toronto, founded in 1986. The training program culminates in staged concert performances of three operas. This year the operas are Jules Massenet's Manon (1884) on July 27, 29, August 1 and 4; George Frideric Handel's Semele (1743) on July 28, August 1, 3 and 4; and a version of Mozart's Così fan tutte (1789), renamed Fior and Dora after the heroines Fiordiligi and Dorabella, on July 28, 31, August 2 and 5.
Brott: This year the Brott Music Festival will again present a fully staged opera as part of its schedule from June 21 to August 16. This summer's opera will be Mozart's The Magic Flute, presented for one night only in English on July 19 at the FirstOntario Concert Hall. Anne-Marie MacIntosh sings Pamina, Zachary Rioux is Tamino, Holly Flack is the Queen of the Night, Max van Wyck is Papageno and Simon Chalifoux is Sarastro. Patrick Hansen directs the steampunk-designed production and Boris Brott conducts the Brott Festival Orchestra.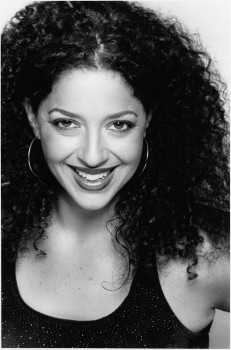 Music Niagara: Meanwhile, Music Niagara has two mainstream operas on offer. On July 9 it presents Mozart's Don Giovanni in Niagara-on-the-Lake, starring Alexander Dobson in the title role supported by young Canadian talent. On July 21 it is presenting a version of Bizet's most popular opera styled as Carmen on Tap, starring CBC Radio host Julie Nesrallah in the title role with tenor Richard Troxell as Don José. The twist with this production is that the opera is abridged and is set in the cellar of Old Winery Restaurant in Niagara-on-the-Lake. The production promises to give audiences a more intimate view of the classic work.
Coffee Time: Shifting to another successful music festival, Stratford Summer Music will be presenting a staged version of a secular J.S. Bach cantata not in a restaurant but in the Revel Caffe in downtown Stratford. The work is, of course, Bach's so-called Coffee Cantata of 1733, in which a father tries to prevent his daughter from becoming addicted to her favourite pick-me-up. Simon Chalifoux, Elizabeth Polese and Asitha Tennekoon are the three singers and Peter Tiefenbach provides the staging and the keyboard accompaniment for the three performances on July 27, 28 and 29.
Then, in early August, SSM presents a brand new response to The Coffee Cantata in the form of The Cappuccino Cantata, by the suspiciously pseudonymous "J.S. Bawk." Set in Stratford in 2018, Gordon, who manages a coffee bar, is smitten with his barista, Stephanie, but she has a crush on the "boy with the MacBook" who comes in every day. Katy Clark, Adam Harris and Zachary Rioux are the singers and again Peter Tiefenbach provides the staging and the keyboard accompaniment. Performances are on August 10, 11 and 12, also at the Revel Caffe.
Also in August
Highlands Opera: In Haliburton, the Highlands Opera Studio is presenting three operas. On August 16 and 17 it presents an unusual double bill of two 20th-century Canadian comic operas by Tibor Polgar (1907-93). Polgar was born in Budapest and was a pianist and conductor with the Hungarian Radio Symphony Orchestra from 1925 to 1950. He fled Hungary after the Russian invasion, first to Germany and then to Canada, where he became a citizen in 1969. He was an instructor at the University of Toronto Opera Division from 1966 to 1975.
First on the double bill is The Glove, Polgar's most performed opera, commissioned by the CBC in 1973. The libretto is based on the 1797 ballad by Friedrich Schiller about a princess who asks a knight to enter an arena of lions to fetch her fallen glove. Andy Erasmus sings the Ringmaster, Grace Canfield the Princess and Matthew Dalen the Knight. Second on the bill is The Troublemaker from 1968, based on a tale from The Thousand and One Nights. Matthew Dalen sings Abu Hussein, Andy Erasmus is Sherkan, Maria Lacey is Tamatil, Emma Bergin is Nushmet and Joseph Trumbo is The Cadi. On August 24 through 27 the Highlands Opera Studio presents Puccini's La Bohème with two casts, one on August 24 and 26 and the other on August 25 and 27.
Opera Muskoka: The second summer opera company in cottage country is Opera Muskoka, now in its ninth year. On August 21 it presents a concert performance of Mozart's Così fan tutte in Italian with English surtitles at the Rene M. Caisse Theatre in Bracebridge. Soprano Sharon Tikiryan is the producer and will sing the role of the calculating maid Despina.
All of this operatic activity all over the province is certainly enough to occupy any Southern Ontarian opera-goer until the fall.
Christopher Hoile is a Toronto-based writer on opera and theatre. He can be contacted at opera@thewholenote.com.