It used to be that the only operatic productions that took place in December and January were from the Canadian Opera Company and Toronto Operetta Theatre. Now there are so many new small companies that there is quite a wide range of offerings available to see out the old year and see in the new.
COC: That being said, the production on the largest scale in these two months is the Canadian Opera Company's remount of Verdi's Rigoletto for ten performances from January 20 to February 23. The production, directed by Christopher Alden, was last seen in 2011. There is some controversy attached to the production, since Alden had previously created it for Lyric Opera of Chicago in 2000. The action is set entirely inside a gentlemen's gaming club in the early 1850s with the chorus onstage throughout the action. The various locations in the libretto are acted out using furniture from the club, the danger being that if people do not already know the story the staging provides no clues to help them. After its unpopular run at LOC, the production was deemed "unrevivable" and LOC now has a popular new production directed by E. Loren Meeker. When the COC and English National Opera approached Alden for a Rigoletto, he simply re-created the one he had done for Chicago.
In any case, the COC has revived the unrevivable and it features Roland Wood in the title role, Anna Christy as Rigoletto's daughter Gilda, Stephen Costello and Joshua Guerrero (February 11, 17, 23) as the depraved Duke of Mantua, and Goderdzi Janelidze as the assassin Sparafucile. Stephen Lord conducts.
On a much lighter note, the COC has invited the public to see a new opera for children, The Magic Victrola, on December 1, 2 and 3. The opera also has a Chicago connection in that it was premiered by the LOC in 2015. In the opera, written by David Kersnar and Jacqueline Russell, two children stay at their grandfather's place for the summer vacation. The grandfather has a Victrola and a set of opera recordings; the children find when they play the records that the characters come alive. The hour-long show includes well-known excerpts from The Marriage of Figaro, The Magic Flute, The Tales of Hoffmann, The Elixir of Love, Lakmé, Gianni Schicchi and Carmen. The opera, suitable for ages five and over, is performed by members of the COC Ensemble Studio and is directed by Ashlie Corcoran, with music direction by Rachael Kerr and Stéphane Mayer.
Toronto Operetta Theatre has been helping Torontonians bridge the old and the new years with operetta for more than 30 years. This year it revives its production of Leonard Bernstein's Candide (1956), last staged here in 2007, which the composer himself designated as an "operetta." The work follows the adventures of the eternal optimist Candide, whose tutor has taught him to believe that this is the best of all possible worlds. This belief is sorely tested when Candide barely survives one disaster after another. Tonatiuh Abrego takes on the title role, while Vania Chan stars as his beloved Cunegonde and sings the show-stopping coloratura aria Glitter and Be Gay. TOT favourite Elizabeth Beeler sings the Old Lady, Nicholas Borg is Dr. Pangloss, Cian Horrobin is the Governor and Mikhail Shemet is Cacambo. Candide runs for six performances from December 28 to January 7. Derek Bate conducts and Guillermo Silva-Marin directs.
Talk Is Free Theatre: This is likely the first time ever that a person can see two different productions of Candide in Ontario in the same month. The second takes place at a non-traditional operatic showcase, Talk Is Free Theatre in Barrie, which is in the process of presenting the Bernstein work in a run from November 23 to December 2. The cast includes Thom Allison, Holly Chaplin, Gabi Epstein, Mike Nadajewski and Michael Torontow; Richard Ouzounian directs and Lily Ling conducts.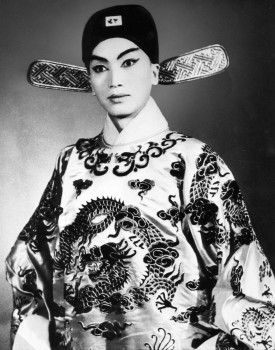 Tarragon Theatre, another non-traditional showcase for opera, is presenting Mr. Shi and His Lover, a one-act work by Njo Kong Kie that runs in Toronto until December 17. In the new year it plays at the NAC in Ottawa from January 3 to 13. Mr. Shi is made up of seven scenes in which two characters, Mr. Shi and Bernard Boursicot, reflect on the the strange but true story of their relationship. Boursicot, a young French diplomat stationed in China in 1964, fell in love with Shi Pei Pu, a male performer of the Peking Opera specializing in female roles, believing that Shi was actually a woman. Amazingly, Boursicot and Shi's relationship continued for 20 years without Boursicot ever realizing Shi was a man, much less a spy recruited to entrap him. This story is the basis for David Henry Hwang's 1988 play M. Butterfly. Jordan Cheng sings the role of Mr. Shi and Derek Kwan sings Boursicot. Njo Kong Kie conducts the singers and percussionist Yukie Lai from the piano in an eclectic score that ranges from Peking opera to traditional folk song, music hall, pop music, Western opera and the art song. Tam Chi Chun, the artistic director of Macau Experimental Theatre, directs.
Tryptych: Continuing its exploration of standard repertory with large orchestra, Tryptych Concert & Opera presents its final opera in Toronto before its co-artistic directors, Edward Franko and Lenard Whiting, move to Kenora to restart the company there. On December 9 and 10, Tryptych presents a fully-staged production of Engelbert Humperdinck's Hansel and Gretel in English at the P.C. Ho Theatre in Scarborough, with the Cathedral Bluffs Symphony Orchestra and the Toronto Beaches Children's Chorus. The cast features Meghan Symon as Hansel, Marion Samuel-Stevens as Gretel, Douglas Tranquada as the Father, Mila Ionkova as the Mother, Kira Braun as the Dew Fairy and Sandman and Whiting himself as the Witch. Franko directs and Norman Reintamm conducts. Despite Franko and Whiting's move, the two plan to stage at least one opera with the CBSO in Toronto every year. Donizetti's The Elixir of Love is already planned for next year.
Tapestry: In the realm of new music is the welcome return of Tapestry Opera's popular Opera Briefs. This year's "Winter Shorts" consists of ten opera scenes developed during Tapestry's 2016 Composer-Librettist Laboratory. Creators of the shorts have drawn inspiration from current events and contemporary concerns including the Syrian refugee crisis, robot warfare, the 1984 Quebec National Assembly shooting, voyeurism, fairy tales and dysfunctional millennial relationships. This year's operas include three composed by Afarin Mansouri, three from Iman Habibi, three from Norbert Palej and one from Kit Soden. The librettists are Bobby Theodore, Marcia Johnson, Phoebe Tsang and Jessica Murphy Moo. The performers are Alexander Dobson, Erica Iris, Keith Klassen and Jacqueline Woodley. "Winter Shorts" runs from November 30 to December 3.
Against the Grain: In contrast to Tapestry's "bite-size" offerings, from December 14 to 16 Toronto's indomitable Against the Grain Theatre presents a "new" full-length Handel opera in the form of Bound – A Handel Mash-up. AtG's artistic director Joel Ivany and music director Topher Mokrzewski have collaborated with award-winning composer Kevin Lau to create a pastiche of music from Handel's operas and oratorios that will focus on current world events. According to the AtG website, "In the wake of the world's refugee crisis, this workshop will explore the current state of those displaced, dehumanized and mistreated, with texts and stories drawn from real-life news articles and world events." When I asked Ivany in November what drew him to Handel instead of, say, Verdi, who also wrote about so many dispossessed people, he responded, "There is something in the form in which Handel wrote most of his music which is interesting. His draw to a formula, a repetition of text and simplicity in how he set it, is profound. Yes, Verdi is a master composer, but his music takes on a much more propelling aspect to the storytelling. Handel allows you to reflect, assess and move forward."
Some of the pieces that Bound draws upon are Acis and Galetea, Alcina, Alexander's Feast, Ariodante, Orlando, Floridante, Giulio Cesare in Egitto, Jephtha, Rinaldo, Rodelinda, Semele, Serse and Tolomeo. For the assembled score Ivany has written a new English libretto. The cast includes soprano Danika Lorèn, tenor Asitha Tennekoon, countertenor David Trudgen, baritone Justin Welsh and bass Michael Uloth. Ivany will direct and Mokrzewski will conduct.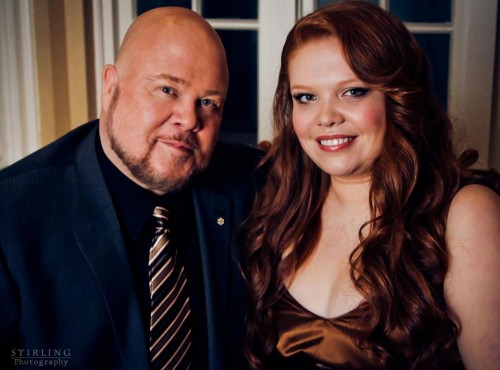 Highlands Opera premiere: Meanwhile, there is an important premiere outside Toronto. Opera lovers may know that the Highlands Opera Studio, based in Haliburton with Richard Margison as artistic director, presents opera in the summer. This year HOS will present a new work December 21 and 22, Mishaabooz's Realm (Le Royaume de Michabous), with music and libretto by Cree composer Andrew Balfour. The opera, a co-production with L'Atelier Lyrique of L'Opéra de Montréal, will have its world premiere performances in Montreal on December 15 and 16 before moving to Haliburton.
The opera's central figure is Mishaabooz, an important character in Anishinaabe storytelling. Mishaabooz is another name for Nanabozho, the great trickster spirit and shape-shifter, one of whose favourite forms is as a giant rabbit, who is often sent to earth by Gitche Manitou (the Creator) to teach the Ojibwe peoples. (Mishaabooz, in fact, means "Great Hare.") In his composer's statement, Balfour describes the opera as "a multi-media and multi-directional work, incorporating classical styles, unique choral and vocal perspectives, Indigenous musical and oral traditions, with a libretto in First Nations dialect, French and English, exploring contemporary issues concerning Canada's relationship with our First People and the land of Turtle Island, past, present and future."
Singers include soprano Lauren Margison and baritone Nathan Keoughan. Balfour and Cory Campbell will contribute vocals and play percussion while music director Louise-Andrée Baril will conduct from the piano. The chorus will be drawn from both Montreal and Haliburton. Valerie Kuinka is the stage director.
We clearly no longer have to wait until spring for variety in operatic activity in Ontario.
Christopher Hoile is a Toronto-based writer on opera and theatre. He can be contacted at opera@thewholenote.com.