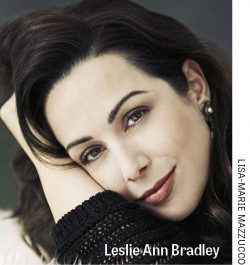 On March 29, Voicebox: Opera in Concert will give Torontonians a chance to hear Louise (1900), the most famous opera by Gustave Charpentier (1860-1956). A staple of opera houses around the world for about 50 years, it is an example of the French version of verismo that we encounter more often in Jules Massenet's Manon (1884) and Werther (1892). The opera, with a libretto by the composer, is a portrait of working-class life in Paris with its focus on the title character, a seamstress in love with her neighbour Julien, a young artist. Charpentier portrays Louise's life with her family as stifling and her father's possessiveness as bordering on pathological. When Louise's parents oppose her marriage to Julien, she runs away with him, and Charpentier also makes clear that Julien may offer Louise love but no material comforts. When Louise's father becomes unwell, her mother blackmails her into returning home. Once he regains his health, her father's old opposition to Julien revives and Louise flees again, never to return.
The opera was revolutionary for its time in portraying with equal pessimism the grimness of family life and the naiveté of Bohemian life. The opera's most famous aria, "Depuis le jour," is now best known through recitals rather than performances. Two issues have blocked the opera's continued success. First, it is similar to Puccini's La Bohème (1895), even though Louise is a healthy Mimi and has parents. Second, the opera features 35 named roles versus only 10 in La Bohème. The opera has had important revivals in London (1981) and in Paris (2008) but the work is still seldom seen. In fact, the only other scheduled performance of Louise this year is in July at the Buxton Festival in England, where it will also be performed in concert, albeit with orchestra instead of piano.
Louise is therefore a rarity and Voicebox is providing it with a starry cast. Soprano Leslie Ann Bradley sings the title role, mezzo Michèle Bodganowicz is the Mother and baritone Dion Mazerolle is the Father. At press time, the tenor playing Julien was still to be announced, so stay tuned! Peter Tiefenbach is conductor and pianist and Guillermo Silva-Marin the artistic advisor. The work will be performed in French with English surtitles.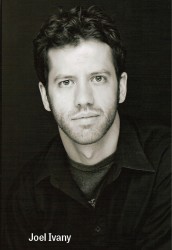 Fully staged: For a fully staged student production with full orchestra, one need look no further than Offenbach's La Belle Hélène (1864) at the Royal Conservatory of Music's Glenn Gould School of Opera. Performances are on March 18 and 20 at Koerner Hall with Uri Mayer conducting. Of particular interest to those who have been following the alternative opera scene in Toronto will be the fact that Joel Ivany, artistic director of Against the Grain Theatre, will be directing. Ivany and Against theGrain have gained a following for their inventive stagings of opera in unconventional locations – La Bohème in a pub, for example, or Pelléas et Mélisande outdoors in a courtyard.
In La Belle Hélène, Offenbach's satiric portrait of ancient Greece and Helen of Troy, we should expect more of Ivany's inventiveness. Via email he told me that the production would take the operetta's setting, time of composition and period of performance into account: "What we're attempting to do is to bring our 21st-century sensibilities to this classical operetta (which was originally called an opera buffa) by mixing elements of today into the traditional context of the piece. What people will see is a show set in antiquity, written in the 19th century, with a 21st-century dialogue (written by Michael Albano) and staging."
When asked what he hopes the student performers will learn from his direction, Ivany says: "I hope that these students will take away a greater sense of speaking text. Half of the operetta is spoken dialogue. For opera singers this is great training, as often you don't get the opportunity to act spoken text. I also hope that students will be able to take away a sense of developing a character and having that influence choice, intention and interaction. Through this project I also hope that the students will take away a sense of their body through movement; how the body interacts with singing on stage and how they aren't separate but in fact, work together. They're fortunate to work with choreographer and dancer Jennifer Nichols who is taking them through dance warm-ups and is choreographing set numbers for these singers to dance in."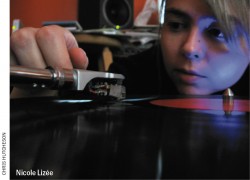 Tapestry's Tables Turned: For something completely different, Tapestry Opera is presenting Tap:Ex Tables Turned on March 20 and 21. Tap:Ex (Tapestry Explorations) is Tapestry Opera's annual experimental production that looks to define the future of opera. This year's installment, Tables Turned, is a boundary-breaking multimedia concert where opera meets a DJ and turntables. Soprano Carla Huhtanen, well known from her performances with Tapestry and with Opera Atelier, joins with pioneering composer Nicole Lizée in reconfigured iconic moments from film and opera.
Remixed clips from Alfred Hitchcock films, The Sound of Music and video recordings of Maria Callas will be projected alongside the performers, whose turntables and vocals compete and fuse in a live duet. According to Tapestry, "Tap:Ex, now in its second year, is committed to evolution through innovation, exploring modes where the traditional genre of opera can assume a living, current form."
Christopher Hoile is a Toronto-based writer on opera and theatre. He can be contacted at opera@thewholenote.com.