November sees the continuation of the large scale operas that opened in October from the Canadian Opera Company and Opera Atelier and adds to the mix fully staged operas from smaller companies and opera schools. Enriching the month still further is the impressive number and variety of operas in concert — some with orchestra, some with piano.
The operas continuing from October are Johann Strauss's Die Fledermaus and Opera Atelier's period instrument production of Carl Maria von Weber's Der Freischütz, both of which conclude on November 3. For a fully staged professional opera production the next option is Opera York's staging of Verdi's La Traviata on November 1 and 3 at the Richmond Hill Centre for the Performing Arts (operayork.com). Mirela Tafaj is Violetta, Ricardo Iannello is Alfredo and Jeffrey Carl is Germont. Sabatino Vacca conducts and Penny Cookson directs. The wood-lined auditorium of the Richmond Hill Centre seats only 600 and makes an ideal venue for opera.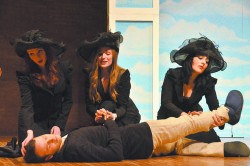 Opera Schools: For other fully staged opera performances one has to look to the various opera schools busy preparing the stars of tomorrow. The University of Toronto Faculty of Music Opera Division (music.utoronto.ca) is presenting Gaetano Donizetti's L'Elisir d'amore from November 22 to 25. The work, one of the most popular of all comic operas, hasn't been seen fully staged in Toronto since 1999. It tells of the naive peasant Nemorino, who attempts to woo a wealthy young woman with the help of a love potion (only alcohol) bought from a visiting charlatan. Sandra Horst, best known as the chorus master for the COC, is the conductor; Michael Patrick Albano directs.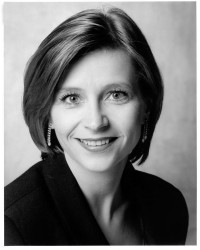 Over at the Royal Conservatory, the Glenn Gould School (performance.rcmusic.ca) has quite an unusual double bill on offer. On November 16 and 17 the students present Three Sisters Who Are Not Sisters (1968) by American composer Ned Rorem (born 1923) and Le Lauréat (1906) by Québécois composer François-Joseph Vézina (1849-1924). For Three Sisters, a 1943 play by Gertrude Stein provides the libretto. The work is a nonlinear murder mystery about three sisters (who are not sisters since they are orphans) and two brothers (who are brothers) who decide to play a game of murder. During the course of the 35-minute work, four of the five characters are killed or found dead, yet at the end the voices of all five are heard. They wonder, "Did we act it? Are we dead?" Coincidentally, or not, the only character to remain alive tells the others that it is time to sleep, raising the question of whether the action we've seen is real or imagined.
Le Lauréat is one of three opéras comiques along with Le Rajah (1910) and Le Fétiche (1912) that Vézina completed before his death. Vézina is perhaps best known as the conductor of the first-ever performance of "O Canada" in 1880. The libretto by Félix-Gabriel Marchand (the 11th premier of Quebec) concerns the love of Paul and Pauline, who are about to graduate from university. Pauline however, is penniless, and Paul's uncle threatens to disinherit him should he marry her. The situation is saved by a deus ex machina in the form of a letter containing new information about Pauline. For both works Peter Tiefenbach is music director and Ashlie Corcoran is the stage director.
In Concert(1): For those who enjoy operas in concert with orchestra, there are two attractive choices. On November 1 and 3, the Toronto Symphony Orchestra (tso.ca) presents the hour-long, one-act opera La vida breve (1913) by Manuel de Falla (1876–1946) in Spanish with English surtitles. The all-Spanish cast includes mezzo-sopranos Nancy Fabiola Herrera, Cristina Faus and Aidan Ferguson, along with flamenco musicians and dancer Núria Pomares. The libretto written by Carlos Fernández-Shaw in Andalusian dialect concerns the gypsy Salud (Herrera) who is in love with the wealthy man Paco. He has led her on, not telling her he is already engaged to be married to a woman of his own class. Salud's uncle and grandmother know Paco's secret and try to dissuade Salud from interrupting Paco's wedding. But all is in vain and tragedy results. The conductor is Rafael Frühbeck de Burgos. The program also includes Beethoven's Symphony No.8.
Those who seek out new music need look no further than the Canadian premiere of Airline Icarus by award-winning composer Brian Current on November 25. Co-presented by the Royal Conservatory, where Current has been a faculty member since 2006, Airline Icarus is an opera-oratorio about the intersecting thoughts of passengers on a flight aboard a commercial airline. It is scored for nine musicians and nine singers. In 2005 it won Italy's international Premio Fedora Award. Last year Current conducted the first fully staged performance in Verbania, Italy. The Toronto performance will include such well-known singers as Carla Huhtanen, Krisztina Szabó and Alexander Dobson. Jennifer Parr is the stage director and Current conducts. The Canada Council and the Ontario Arts Council will help fund a recording of the work.
In Concert(2): This month opera in concert with piano accompaniment is especially well represented.Those who seek out rarities by well-known composers should head to the performance of Rossini's Armida (1817) by VOICEBOX: Opera in Concert (operainconcert.com) on November 25. Toronto opera-goers are probably most familiar with the story from the presentations of Lully's French baroque opera Armide (1686) staged by Opera Atelier earlier this year and in 2005. The plot of Rossini's Armida is inspired by the same sections of Torquato Tasso's epic poem Gerusalemme Liberata as Lully's Armide. It should be fascinating to see how Rossini approaches the material. The work fell into neglect until 1952 when Maria Callas appeared in its first modern production. Since then June Anderson and Renée Fleming have sung the title role. For VOICEBOX, Raphaëlle Paquette takes on Armida, Edgar Ernesto Ramirez sings Rinaldo, Christopher Mayell is Goffredo and Michael Ciufo is Genardo. Michael Rose is the music director and pianist. Robert Cooper directs the chorus.
While Opera In Concert has been around since 1974, Toronto Opera Collective (torontooperacollaborative.com) will embark on its first season with a performance of Beethoven's Fidelio on November 10 at the Bloor Street United Church. Kristine Dandavino sings the title role, Jason Lamont is Florestan and Michael Robert-Broder is the villainous Don Pizarro. Nichole Bellamy is the pianist and conductor.
For quite a different style of German opera, Essential Opera (essentialopera.com) begins its third season on November 7 with The Threepenny Opera by Kurt Weill and Bertolt Brecht. Jeremy Ludwig sings Macheath, Maureen Batt is Polly, Erin Bardua is Lucy, David Roth is Peachum, Heather Jewson is Mrs. Peachum and James Levesque is the Narrator. Cathy Nosaty is the music director, pianist and accordionist. The performance in German and English takes place at Heliconian Hall in Yorkville.
Finally, Opera by Request (operabyrequest.ca), where the singers choose the repertory, has a wide range of operas in concert on offer. On November 3 it presents Donizetti's L'Elisir d'amore, on November 9 Mozart's Don Giovanni, on November 16 and 25 Tchaikovsky's Eugene Onegin and on November 17 Bizet's Les Pêcheurs des perles. All performances, except Onegin on the 16th, take place at the College Street United Church and are conducted by the indefatigable William Shookhoff from the piano. 
Christopher Hoile is a Toronto-based writer on opera and theatre. He can be contacted at opera@thewholenote.com.