Once singers have graduated from Opera School, how do they get a job? How do they know what repertoire to sing? How do they prepare for auditions? If you've ever wondered about these questions, a special event in May will show you the answers. The International Resource Centre For Performing Artists (IRCPA) presents Opera Week in Toronto from May 5 to 9. During this period, Vincenzo Scalera of the Teatro alla Scala, Milan, and Joan Dornemann of the Metropolitan Opera, New York, will be in Toronto to work intensively with Canadian opera singers with the goal of helping them learn what their possibilities might be in the international market and how to prepare for important auditions for employment. The information garnered at these sessions will also be of interest to coaches, pianists, conductors, stage directors, teachers and managers.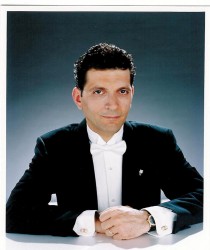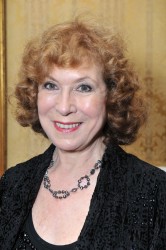 Best of all, the coaching sessions are open to observers for $20 a session. Morning and afternoon sessions will take place May 5 to 9 at the Gallery Theatre Space, Toronto Centre for the Arts. Opera Week will then culminate in a Toscanini Celebration Concert on Wednesday, May 11, at 8pm, at the George Weston Recital Hall, Toronto Centre for the Arts. Singers for the May 11 concert will be chosen during the week's coaching sessions by Mr. Scalera and Ms. Dornemann, together with Canadian operatic divas Clarice Carson and Lois McDonall, both retired after illustrious international careers, and now active members of the IRCPA. May 11 is a significant date as it marks the 65th anniversary of the reopening of La Scala by Arturo Toscanini on May 11, 1946, after its restoration following the bombing of Milan in 1943. Tickets are $30, and $25 for seniors and students, and are available at 416-872-1111 or at www.ticketmaster.ca. More information is available at www.tocentre.com.
The IRCPA has designed programs since 1983 to make artists ready for employment. Its mandate is to help all performing artists in the classical music and ballet fields to move into professional careers, with special attention to singers and dancers because of their short career spans. After years of formal training, singers need guidance in auditioning for national or international markets, and the IRCPA gives them the opportunity to learn from artistic directors and high-level coaches who work with international casts and know what they need to be hired. The artists thus gain rare access to people currently at the pinnacle of their field while saving on the costs of travel and an accompanist.
These sessions (also called "encounters") are often supplemented by panel discussions and information on the "business" of performing – including contracts, protocol and the expectations presenters and employers have of artists. The IRCPA program also includes "Encounters with Employers" and the "Business of Career Development." The next such encounter is scheduled for November 2011.
Ann Summers Dossena, IRCPA founder and the producer/organizer of Opera Week, had been working with Joan Dornemann and other major people, including Joan Ingpen (who was head of the Metropolitan Opera's young artists programme). When Ann returned to Canada in 1977, she realized that there wasn't anything similar in Toronto. Artists were asking for management but they weren't ready for it. Ann spoke to Joan Dornemann, who said, "You do it and I'll come." That was in 1983. Joan Dornemann began her Israel program two years later, and Ann went there twice to help her.
Ann continues: "We soon realized that the coaching wasn't enough because languages were a problem, so we expanded to include Nico Castel for languages. Then it became apparent that stage protocol and interpretation were needed, so we expanded further and brought in Leon Major, a Canadian stage director working in the U.S. who created the Opera Centre at the University of Maryland."
Artists the IRCPA has tracked include Adrianne Pieczonka, Isabelle Bayrakdarian, Measha Bruggergosman, Colin Ainsworth, Jean Stilwell, Kimberly Barber and also actor Adam Brazier. Summers says, "We've also helped accompanists and they are working in theatres outside Canada. We hope they will bring back their experiences to Canada."
Famed Canadian voice teacher Mary Morrison has said, "Many years ago, I attended Joan Dornemann's classes as an observer. Her fabulous ears and acute musicianship have inspired some of our budding professional singers, and have certainly influenced my own teaching. I always encourage students to participate in any of her courses. How fortunate for singers to have this experience." Soprano Adrianne Pieczonka agrees, saying, "As a young student aspiring to become an opera singer, I had the good fortune to benefit from the IRCPA. I participated in a masterclass given by Joan Dornemann which was a revelation! Her expertise and energy inspired me very much and I can still recall the suggestions she made."
Opera Week is an event that benefits not just the participants but the public curious about the complex process of becoming an opera singer. For more information about the IRCPA, visit
www.internationalresourcecentreforperformingartists.com.
Christopher Hoile is a Toronto-based writer on opera and theatre. He can be contacted at opera@thewholenote.com.