Bassist Michel Donato moved to Toronto from Montreal in the mid-70s and though he was here a relatively short time, perhaps six or seven years, he became an integral part of the Toronto jazz scene. He certainly had a huge impact on my development as a bassist in a number of ways: his powerful playing provided a model and inspiration; he began giving me work subbing for him; and he took me under his wing as a mentor. One of the best pieces of advice he ever gave me was that if I wanted to become a good jazz player, I had to play every day. Not just practise and study on my own, but play. With other musicians, preferably some who were better than me. I took it to heart and spent a lot of time as an aspiring musician playing daily "sessions" as we called them, which were arranged much like gigs but with no audience or money involved. (The jaded wags out there will note that these conditions sound a lot like some real jazz gigs, but never mind.)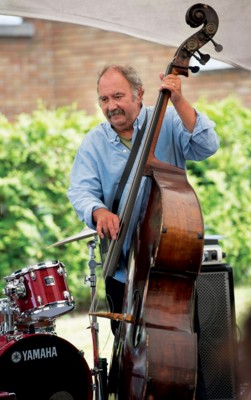 Michel's advice was true then and, as jazz education has expanded and evolved in the intervening years, is just as true now. Any post-secondary jazz program must stress performance and provide students with a lot of group-playing opportunities, not just in classroom ensembles, but in actual performances – i.e. in front of an audience, which heightens the whole experience by providing both pressure and inspiration. There's nothing like playing in front of a listening audience to make musicians, young or otherwise, focus and play their best, and everything else – individual practise, study, learning about theory and harmony, repertoire development, listening to records, etc. – should run through live playing.
Live performance is certainly stressed in the jazz program at U of T where I've become increasingly involved as a teacher, and I assume it's similar at the three other local schools offering jazz programs – Humber College, York University and Hamilton's Mohawk College. I hope so, anyway. At U of T, each of the numerous small jazz ensembles, which meet once a week, must do three live performances during the year – one at Upper Jazz, the makeshift concert hall in the music building at 90 Wellesley St., and two at The Rex on Monday evenings. Three performances over two semesters may not seem like that much, but remember there are a lot of jazz ensembles to fit in, and each student likely plays in more than one, so it works out to a fair amount of playing for each. Three for each band feels about right.
In terms of my small jazz ensembles over the last three years, I've had a unique window into these performances because I don't just coach the bands, I play bass in them as well, so I'm wearing two hats. (The opportunity of playing with me is somehow seen as a draw – go figure.) It's interesting to experience the difference between performing in Upper Jazz and at The Rex. The concerts in Upper Jazz are attended by fellow students, members of the public and some teachers, so they're real performances and the students certainly raise their game for them. But they're on school grounds so somehow feel safer – invariably the students get up more for playing at The Rex as it's a more public venue and a real jazz club. And while there is no cover (something I feel could be rethought) for the student concerts, people are there spending money on food and drink, plus the students receive some pay from the proceeds of the tip jar, which brings a small stamp of professionalism and realness to the proceedings – attendance is generally good and people are fairly generous, so the students walk away with some money for a 40-minute set. Along with the all-important complimentary jug or two of draft beer provided to each ensemble – yes, this is part of jazz education too. But above all, my ensembles always play better at The Rex, only in part because we generally play there later in the year – but mostly because the students realize they're playing on the same stage as the professionals have over many years. It's palpable and stretches them.
Of course the jazz students also take a lot of initiative in creating playing situations for themselves. There's always a lot of jamming going on at the school at all hours and I'm constantly seeing posters advertising performances at venues like the Tranzac, The Emmet Ray, the 120 Diner, The Rex, the Cavern, Alchemy, The Dakota Tavern, Burdock and others.
Due pay: As key as live playing is to the musical growth of young jazz players, getting paid for performances is equally important to the development of professionalism. Or, to put it more bluntly: to hell with internship, and the sooner, the better. Fortunately, there are signs that this is happening, as there are initiatives afoot to ensure that young people are getting work opportunities, being paid, and paid fairly. Some of these have come from policy at U of T itself. At any school performance, jazz students who are skilled at sound design, usually two of them, are paid to do the sound and this includes year-end recitals, of which there are many. Also at these recitals, a student is hired to "do the door" – greeting people, making sure that they get seating and a program, and that everything runs smoothly. I'm not privy to how much the students are paid for these services, but to hear them tell it, it's generous, fair and they're very glad of it. It fosters professionalism and more importantly, it helps them get by. Apart from how busy they are with school, a big challenge to being a student is keeping the wolf from the door, just as it is for professional jazz musicians. And the jazz program at U of T has a good record of hiring graduates as part-time teachers and of creating employment opportunities for them in other ways. For example, a position of social media co-ordinator was created for next year and a recent graduate, Jenna-Marie Pinard, as skilled with the Internet as she is at singing, has been hired.
JPEC: The Jazz Performance and Education Centre (JPEC), has always made the inclusion of opportunities for young jazz players a priority of their mandate, and deserve credit for this. Apart from their many jazz education outreach programs, student groups have always been featured prior to regular JPEC concerts, often playing in the lobby of the venue, and have always been paid for this. The idea is not only to provide young people a chance to ply their trade, but to create a younger jazz audience by doing so. Yes, young players go out to hear veteran musicians, I see them all the time in numbers at gigs I do. But they really come out to hear their peers, it's the way it works, and they represent the future of jazz – not only as players, but as an audience.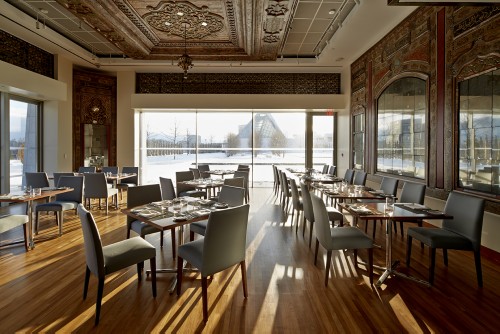 JPEC has expanded this with a recent initiative at the Aga Khan Museum, its preferred concert venue – a Student Concert Series at the Museum's Diwan Restaurant. As part of a pilot program, four different trios consisting of saxophone, guitar, and bass – it's not a large space – have been organized from the four jazz schools and will be performing in this intimate setting. The trios are properly paid and also receive free meals and paid parking. As an incentive to attract audiences, attendees are given free admission to the museum's permanent collection as well as to special exhibitions. This resulted in a 90-percent-capacity audience for the first concert in Diwan. JPEC has been supported in this by the Trio Restaurant in North York's Novotel Hotel, where student groups have been hired and compensated, also receiving free meals. These are small steps, but steps in the right direction. As Duke Ellington once put it, "There is nothing to keeping a band together. You simply have to have a gimmick, and the gimmick I use is to pay them money." What a concept.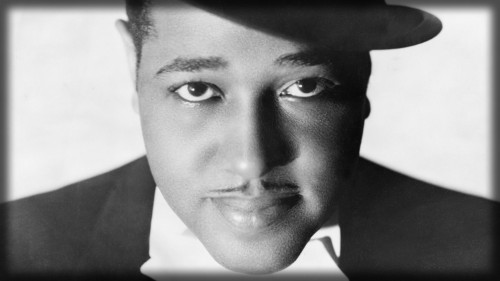 High calibre concerts: To return to the importance of performance values in jazz education, a closing word about some I've attended a lot in recent weeks: the end-of -year jazz recitals by third-year, fourth-year and master's students at U of T. These are held in Upper Jazz at 90 Wellesley during April and early May. I've been present at some as an adjudicator grading the performances, but just as often I attend just to hear the music, especially if the leader is a student of mine. According to how far along the student is, there is an increased emphasis on composing/arranging as well as instrumental (or vocal) performance, so these concerts often involve either original music you're not going to hear elsewhere, or arrangements of familiar material which are often fresh and highly imaginative. Between last year and this year I've been to about 30 of these, with more to come, and the music has never been less than good, and most often well beyond that. There are some fairly advanced players involved and the leaders put a lot of thought and preparation into forming their bands and offering a cohesive and broad-ranging program of music; and it shows. Many of the concerts I've heard have been inspired, compelling, sometimes technically brilliant and always emotionally rewarding. Along with parents, fellow students and teachers, I'm beginning to notice members of the jazz listening public turning up regularly as part of the attentive audiences at these concerts, which is very heartening. These fine young players are often at their best in this pressure-packed crucible and are beginning to make names for themselves, which bodes well for the future.
Having been at jazz for a long time now, I've witnessed the huge shrinkage in the jazz scene as I once knew it, not to mention of the music business in general, and it's been hard not to get too downcast about it. In fact, for a long time I have been discouraged about it, mourning the loss of the "good old days." But hearing the musical conviction and imagination displayed in these recitals has me convinced that there are good new days ahead, as Pollyanna-ish as that may sound. These young players have me almost in danger of feeling optimistic, in spite of myself.
JAZZ NOTES QUICK PICKS
MAY 8 AND 9, 9:30PM: The Rex Hotel, 194 Queen St. W. The Kirk MacDonald Quartet. One of Canada's most accomplished jazz musicians, backed by a stellar trio of Brian Dickinson, Neil Swainson and Barry Romberg.
MAY 9, 7:30PM: The Homesmith Bar, 9 Old Mill Rd. The Worst Pop Band Ever. Chris Gale (tenor), Matt Newton (piano), Drew Birston (bass), Tim Shia (Drums). A lively quartet made up of some of Toronto's best players.
MAY 18 AND 25, 7PM: The Rex Hotel, 194 Queen St. W. Triple Bari Ensemble. As advertised, three baritone saxophonists – Alec Trent, Alex Manoukas and Conrad Gluch – backed by a rhythm section. Manoukas, in particular, is a brilliant player.
MAY 24, 7:30PM: The Homesmith Bar, 9 Old Mill Rd. The Warren Commission. Drummer Ted Warren leads a marvellous band with Mike Malone (trumpet). Ted Quinlan (guitar), Pat Collins (bass), and special guest Melissa Stylianou, now based in NYC.
MAY 27, 8:30PM: The Rex Hotel, 194 Queen St. W. John MacLeod's Rex Hotel Orchestra. Toronto's premier big band in their natural habitat, always worth hearing.
Toronto bassist Steve Wallace writes a blog called "Steve Wallace jazz, baseball, life and other ephemera" which can be accessed at wallacebass.com. Aside from the topics mentioned, he sometimes writes about movies and food.