First of all, a somewhat belated Happy New Year to all the music fans out there; I hope 2019 holds a lot of happy listening and new (and/or old) musical discoveries for everyone.
Departures
Since The WholeNote last went to press, the jazz world suffered significant losses with the deaths of singer Nancy Wilson on December 13 and trombonist Urbie Green, on December 31. While the passing of these two giants received ample and timely coverage in the jazz press, I feel it only right to use some of this space to briefly look back on the long careers of these artists who brought so much listening pleasure to us all.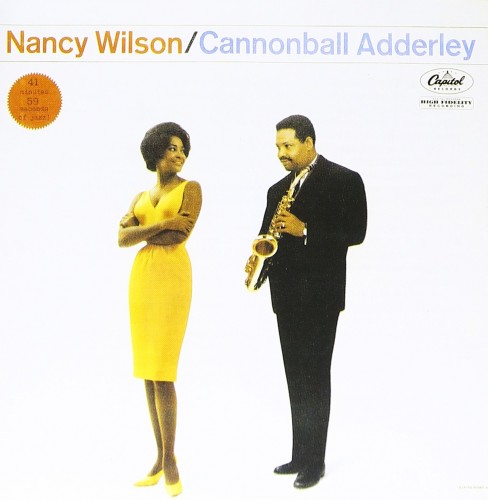 Nancy Wilson: Wilson died at 81 after a long battle with kidney cancer. She retired from performance in 2011 after a career which began in the mid-50s and spanned five decades. She was born in 1937 near Columbus, Ohio and her friendship with saxophonist Cannonball Adderley had a major impact on her early success. He urged her to move to New York, which she did in 1959, and helped secure for her the services of manager John Levy, which in turn led to her signing with Capitol records. Her first massive hit, Guess Who I Saw Today? was so successful it led Capitol to release five Wilson albums between 1960 and 1962 and she never looked back.
Her smoky voice, overall style and versatility – she could sing jazz standards, pop, ballads, blues, soul, and R & B – suggested a smoother, toned-down version of one of her early idols, the great Dinah Washington. This versatility, coupled with her fashion-model good looks and engaging manner, allowed Wilson to achieve crossover popular success as an artist in the 1960s and beyond. But even so, her singing and records often had a high jazz quotient, as Adderley urged her to stress ballads and jazz repertoire along with pop. Their 1962 collaboration, Nancy Wilson/Cannonball Adderley, cemented her place with jazz fans even as she was reaching a wider audience, and it yielded a rare jazz hit in Please Save Your Love For Me. She had so much success as an entertainer – later branching out into acting and hosting her own TV show – that many forgot or doubted her bona fides as a jazz singer. But the record with Adderley belongs in any serious jazz record collection and she returned to singing straight-up jazz in the 1980s until the end of her career. Few of us will soon forget the glamorous image of her in that mango-yellow dress on the cover of the album with Cannonball.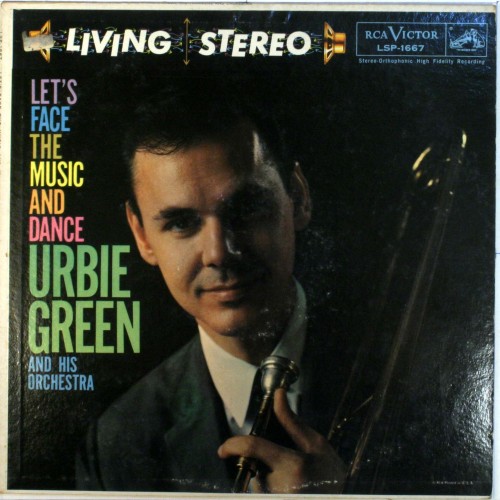 Urbie Green: Trombonist Urbie Green died at 92; he had been inactive for some time and suffering from advanced dementia. He was born in 1926 in Mobile, Alabama, and both his older brothers also played trombone. He was a natural – simply stated, Green was put on this earth to play the trombone perfectly, which he did effortlessly for six decades. I feel strongly that Jack Teagarden and J.J. Johnson are the two greatest jazz trombonists in history, but I would place Urbie very close to their level. While not as original or innovative as either man, Green combined elements of each into a fluent melodic style of his own, with an unmatched technical mastery of the horn often featuring the high tessitura register associated with Jack Jenny and Tommy Dorsey. Unlike many virtuosos he had musical taste to go along with all that gleaming technique; he never played a wasted or spurious note.
After serving an apprenticeship with a series of increasingly prominent big bands in the mid-to-late 1940s culminating with Woody Herman's Third Herd in 1950, he moved to New York City in 1953, quickly establishing himself as a jazz player and first-call studio musician. He won the 1954 Down Beat New Star Award in the trombone category and began making a series of fine jazz albums throughout the 1950s. Because he never had a regular working group and did so much anonymous studio work buried in trombone sections, his jazz playing was often overlooked and underrated, though never by other trombonists – they knew.
Under the circumstances his death was hardly tragic, yet it hit me personally because I had the privilege of working with Urbie twice in the early 1980s at Toronto jazz clubs and came to know him a bit. He was such a nice man, incredibly modest for someone so accomplished and so shy and soft-spoken that at first he seemed almost backward. But once the ice was broken, Urbie loved talking about music and musicians and his conversation was laced with wisdom and insight. He took me under his wing and taught me some specific things about tunes and chord changes and he also liked to play duets with the bass. Trying to match his level and be heard over his massive sound was a challenge that forced me to up my game. I will always be grateful for having known him even so briefly.
Arrivals
These losses are inevitable but as always are assuaged by the knowledge that jazz keeps looking forward and new talent continues to arrive. What follows is a cross-section profile of young musicians in the U of T jazz program who have impressed me lately, either from playing/working with them as a teacher or hearing them perform, or both. It is by no means complete (there are at least three other post-secondary jazz programs in our catchment area)! These are simply some I've grown aware of in the last few months, and they're just beginning to emerge. We'll begin with three young women.
Jenna Marie Pinard, vocalist: Jenna hails from Montreal and at 25, is a little older than most U of students. She's been performing since the age of seven and confesses to still having severe nerves before a performance, but one would never guess it. She has the gift of converting this anxiety into positive energy on stage. She has a big voice, a fearless delivery, an ebullient sense of rhythm and bubbles with humour, yet there is also an attractive introversion in her, as in a recent performance of her own ballad, Green Eyes. She has a flair for song-writing, both on her own and in collaboration with her close friend, pianist-singer Hannah Barstow.
Maddy (Madeleine) Ertel, trumpet: Maddy, 20, hails from Kelowna, B.C and is in her third year. I've heard her several times now in a variety of ensembles and have been impressed by the following: first, her sound, which is clear and centred, a real brass sound; second, her concentration and composure: she's always entirely focused on the music at hand, always plays with musicality. Most of all, she's a thoughtful, lyrical player not given to technical display or running a bunch of notes, she means what she plays. She's also very open to a number of styles without seeming to be beholden to any particular one.
Charlotte McAfee-Brunner, trombone: There have been very few female trombonists in jazz and this continues even as there are more and more women entering the fray. Charlotte, just 18 and in her first year at U of T, may change this on the local scene, if not beyond. I heard her recently for the first time and it was immediately apparent that she is intimately acquainted with early jazz styles. It showed in her big, extroverted sound and blustery, gutsy delivery using plunger and mutes with a vocalism echoing trombonists of the 30s, yet she acquitted herself very well in this ensemble playing contemporary jazz. She's from the Toronto area and learned to improvise while busking in a Dixieland band called The Eighth Street Orchestra. Best of all she's something of a live wire who shows a natural joy in playing jazz. This cannot be taught and will serve her well in the future.
Next, three young pianists brimming with potential:
Anthony D'Alessandro: Anthony, 21 and from Toronto, is a protégé of Mark Eisenman and he shares many of the older pianist's virtues: a natural feeling for swing and groove, the blues vocabulary, and making a rhythm section happy with buoyant comping. He has a scintillating technique and a penchant for such feel-good pianists as Erroll Garner, Oscar Peterson, Wynton Kelly and Monty Alexander. He also has a knack for arranging tunes for a piano trio with attention to detail.
Noah Franche-Nolan: Noah is 21, from Vancouver and in his third year. I've heard the name for a while now, but heard him recently for the first time at The Rex and was very impressed by his originality and abandon. He's sturdily built and plays the piano with a crunchy percussiveness and physicality which recalls Duke Ellington, Thelonious Monk and the recently departed Randy Weston. He has plenty of technique but seems delighted to throw it all out the window in the pursuit of spontaneity. He's also a gifted composer, as evidenced by his tune Hey Booboo, which also is redolent of Monk, without being derivative.
Ben Isenstein: Ben, from Calgary, is 20 and also in third year. He's in my small jazz ensemble and I've yet to hear him apart from playing with him, which provides a special window. He has radar ears, is a very quick study and has a stylistic openness ranging from Phineas Newborn to Chick Corea and more contemporary players. He also loves the blues and has real jazz time, which can't be taught.
And two bassists to watch:
Evan Gratham: Evan, 20, is from Vancouver and (conflict declared) a private student of mine. He already has a thorough enough technical grounding on the bass that you feed him raw information and it comes out sounding like music almost immediately. I recently heard him play an arrangement that involved playing Scrapple From the Apple at a brisk tempo but up a fifth in the key of C. He negotiated it so easily I wanted to cut off his hands. Enough said.
Leighton Harrell: Leighton, 19, hails from North Carolina and is in second year. I heard him for the first time recently and he sounds like a bass player – rock-solid time and sound with a natural feel for groove and the blues. I was also impressed with his tune Cook Out, based on Sonny Rollins' Doxy. He also delivered some effective bow work on a Dave Holland piece.
As a bassist, I pay particular attention to drummers; you sink or swim with them. One of the most heartening aspects of the local scene is the recent influx of talented young drummers, starting with, but by no means limited to, these three:
Nick Donovan: Nick is 22 and in fourth year. He's slightly built but powerful, and extremely versatile in his approach. I've heard him play very musically with everything from straight-ahead piano trios to larger scale ensembles playing ambitious music.
Jacob Slous: Jacob is 19 and in second year; he comes from Toronto but his family also spent some time in New York. I played with him in my ensemble last year and was impressed, but he has only improved since then, very strong in a small group or a big band, and he's a talented composer to boot.
Keith Barstow: Keith, the younger brother of the aforementioned Hannah Barstow, is 19 and from Napanee. Already at a professional level, he's a very serious, contained player with no flies on him, meaning he gets the time off the ground straight away.
I used to worry about where all this young talent will play and whether they'll be able to make a living, but not so much anymore. For one thing, that's out of my hands. Having made the commitment to pursue jazz, all I can do is support them and make people more aware of them, as here. But more importantly, I've come to recognize that these are smart, dedicated, resourceful young people. I have faith that they'll figure it out just like I had to, so long ago.
JAZZ NOTES QUICK PICKS
FEB 9, 8PM: Royal Conservatory of Music, Koerner Hall, 273 Bloor St. W. Hilario Durán's Latin Jazz Big Band with Horacio "El Negro" Hernández and Sarita Levya's Rumberos. This promises to be an evening of spirited Cuban-inflected jazz with Durán's powerhouse big band and special guests.
FEB 10 AND 24, 4:30PM: Christ Church Deer Park 1570 Yonge St. Jazz Vespers. Free Admission. Feb 10: Allison Au Trio. A chance to hear one of the best young saxophonists in the city in an intimate acoustic setting. Au is a thoroughly modern player, but her alto sound has a pleasant sweetness which suggests Benny Carter. And on Feb. 24 at the same time and venue, the wonderful duo of Chase Sanborn (trumpet) and Mark Eisenman (piano) will be performing.
FFEB 14, 9PM: Jazz Bistro, 251 Victoria St. Valentine's Day with John Alcorn and Alex Samaras. Two of Toronto's best male singers with an established chemistry will be performing a selection of romantic standards with a crack band.
FEB 15, 8PM: Gallery 345, 345 Sorauren Ave. Patrick Boyle Quartet: Boyle, trumpet; Bernie Senensky, piano; Jim Vivian, bass; Mike Billard, drums. A launch of the innovative Newfoundland-born trumpeter/composer's latest release, After Forgetting.
Toronto bassist Steve Wallace writes a blog called "Steve Wallace jazz, baseball, life and other ephemera" which can be accessed at wallacebass.com. Aside from the topics mentioned, he sometimes writes about movies and food.