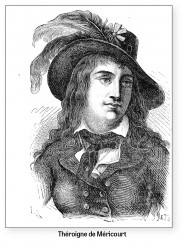 The French Revolution is an inexhaustible source of fascinating characters, but I would bet my culottes that most of us would draw a blank before the name of Théroigne de Méricourt. This goes even for those of us who seek out female characters in history and for whom Olympe de Gouges, Charlotte Corday or Madame de Staël do ring a bell or two. Yet de Méricourt was a figure of immense notoriety in her own era, both veiled and amplified by myth, royalist propaganda and gossip by her contemporaries and the 19th-century historians alike.
She was a demimondaine who moved from job to job and region to region, and before 1789 mostly worked on trying to build a singing career. She moved to Paris when the Revolution called, attended the debates at the National Assembly, joined revolutionary clubs, argued for inclusion of women in them, and founded her own short-lived one before joining the Cordeliers. (During this time, her alter-ego concocted by the royalist pamphlets lived a life of insatiable promiscuity and fighting at the barricades. Plus ça change for women in public life.) Austrians arrested her as a "revolutionary spy" during a visit to her home region, then under Austrian occupation. She spent several months in a fortress and in between interrogations wrote her biography which would have to wait 100 years to be published.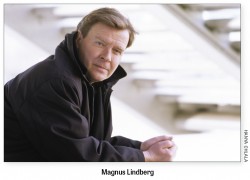 Freed thanks to the intervention of the Austrian emperor, she returned to Paris to find the tenor of the Revolution radically changed. She sympathized with the Girondins, but the Jacobins were ascending, and during the Terror she was captured and publicly whipped by a group of sans-culottes women for her politics. This brought about a breakdown from which she never recovered. Soon after, de Méricourt was committed to an insane asylum and spent the remaining years of her life locked in cells, increasingly demented, occasionally under the watch of a conservative pioneer of clinical psychiatry Dr. Esquirol who, like a great number of historians since, argued that her life was proof that a revolutionary shakeup of the hierarchies can clearly only have one outcome: madness. (In 1989, Élisabeth Roudinesco made a better argument in her Théroigne de Méricourt biography: a woman who found her voice during the Revolution lost it – together with her reason and liberty – when the Revolution betrayed its own ideals.)
It's the Théroigne (her name brings to mind the word témoigne, the French word for bearing witness) in Austrian captivity that we will hear as one of the three voices in Magnus Lindberg's Accused: Three Interrogations for Soprano and Orchestra on March 22 and 23 with the Toronto Symphony Orchestra and Finnish soprano Anu Komsi. The TSO co-commissioned the piece with Radio France, the Gothenburg Symphony Orchestra, Cleveland Orchestra and NYC's Carnegie Hall. This will be its North American premiere. To quote the composer's publisher Boosey & Hawkes, " Accused explores three documented cases of the individual under attack from the state, from three countries and three different centuries."The world premiere took place in London in 2015. For the occasion the soprano (Barbara Hannigan) was placed within the orchestra, vocal line at times intentionally submerged by the orchestral forces. The text in the middle part is from a 1960s Stasi interrogation in East Germany, while the final one is adapted from the trial of Chelsea Manning, the US army whistleblower sentenced by a military court to 35 years of imprisonment for leaking 700,000 classified documents to WikiLeaks, including the infamous 2007 US Apache gunsight video that shows the killing in a public square in East Baghdad of a handful of Iraqi civilians suspected of insurgency, a Reuters journalist holding a camera and his driver. In one of the last acts of his presidency, U.S. President Obama commuted Manning's sentence (the 29-year-old is expected to head home to Maryland in May this year). There is a final twist to the story of Accused. The course of time has cast a shadow over WikiLeaks itself, which was potentially enlisted by subterranean actors with connections to the Russian government in an attempt to influence the 2016 presidential election. But that's material for another composer.
There are few reviews around and no recording of Accused just yet. The available accounts from concertgoers suggest that Lindberg did not compose the vocal line in concertante with the orchestra, but in an often losing struggle of contrast and friction against the orchestral power. In interviews Lindberg cites Luciano Berio's 1965 Epifanie as a model. Epifanie is a better-documented work, with a recording on the Orfeo label available, and a couple of streaming captures on YouTube, all with Cathy Berberian in the vocal role, and a good page on IRCAM online archives, should the fancy strike. The text for the Epifanie was built up by none other than Umberto Eco from quotes from Proust, Joyce, Brecht, Antonio Machado, Edoardo Sanguinetti and Claude Simon.
How to introduce oneself to Lindberg, one of the busiest and most productive European composers around, commissioned by the Berlin Philharmoniker and the Concergebouw, past composer-in-residence at the New York Philharmonic and London Philharmonic? Here are his own words from the liner notes of a recent recording: "Though my creative personality and early works were formed from the music of Zimmermann and Xenakis, and a certain anarchy related to rock music of that period, I eventually realized that everything goes back to the foundations of Schoenberg and Stravinsky – how could music ever have taken another road? I see my music now as a synthesis of these elements, combined with what I learned from Grisey and the spectralists, and I detect from Kraft to my latest pieces the same underlying tastes and sense of drama." Kraft is one of Lindberg's earliest breakthroughs, a dramatic noise piece for electronics, a large orchestra and an ensemble of soloists which includes clarinet, two percussionists, piano, cello, a sound master and a conductor, each of whom is expected to leave their respective station and perform extended techniques on a set of makeshift instruments. There's a solid online record of Kraft performances and history, including backstage and instructional videos, all of which is a hoot to explore. If you prefer an intimate listening of a piece for which you don't have to do anything but let it wash over you, go for Lindberg's Second Cello Concerto (commissioned by the LAPhil in 2013), which is a marvel.
Kurtag's Fragments: A performance of Kafka Fragments is never to be missed if opportunity presents itself. Last heard in Toronto in 2014, the György Kurtág work for soprano and violin is an intense, technically demanding set of short pieces with bits of text taken from Kafka's diaries and letters. Two of the world's best known interpreters of the work, soprano Tony Arnold (of International Contemporary Ensemble) and violinist Movses Pogassian, will perform it in Toronto and Kitchener-Waterloo on March 26 and 27, respectively. Both musicians rehearsed the Fragments with Kurtág himself in 2008 and preserved a video document of the collaboration on their Kafka Fragments DVD+CD from 2009. The two have performed the work in over 30 venues since. The Toronto concert is a fundraiser for New Music Concerts at Gallery 345 and it'll include a screening of the Kurtág collaboration, gourmet comestibles and socializing with other new music lovers. The ticket for the whole event is $100 ($150 for two), with charitable receipts issued for the CRA allowable portion. For a regularly priced performance ($35) at an even cosier venue, head to Kitchener-Waterloo where the K-W Chamber Music Society will be hosting the same concert the day after. KWCMS is a chamber music series privately run by Jan and Jean Narveson and hosted in the Music Room, a concert hall in his own house, professionally equipped for recitals and seating 85. Kafka Fragments in such a setting will be quite an experience.
Royal Canadian College of Organists is throwing a movable Bach concert with walking, organ showcasing and quite a lot of singing: soprano Jennifer Krabbe, tenor Matthew Dalen and baritone Daniel Thielmann are all listed as soloists. (Wo)manning the organ in each of the churches will be Michelle Cheung, with Mel Hurst accompanying. The program has not been made available as of print time, but the three church locations have – the organ and the acoustics will be put to test in Kingsway Baptist, All Saints Kingsway Anglican and Our Lady of Sorrows Roman Catholic. Rain or shine (or March sleet), March 18, 1pm to 3pm. starting at Kingsway Baptist. Free, though donations are welcome.
Lydia Perović is an arts journalist in Toronto. Send her your art-of-song news to artofsong@thewholenote.com.