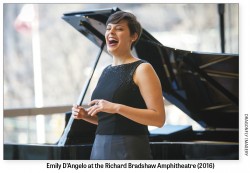 There was a time when men loved lesbians and considered them essential for their own artistic output. No, stay with me, it's true: that time is the latter half of the 19th century, the place is France, and the men are the poets of emerging modernism.
Charles Baudelaire's Fleurs du mal's working title was Les lesbiennes and the section that got him censored and fined includes poems Lesbos and Delpine et Hippolyte. (Femmes damnées somehow got away, in spite of its cries of solidarity: "Vous que dans votre enfer mon âme a poursuivies / Pauvres soeurs, je vous aime autant que je vous plains"). Paul Verlaine's series of sonnets around amorous encounters between young women, Les amies, is more specific, more explicitly visual and sensual. His Ariette oubliée IV from the later Romances sans paroles is a poetic embrace of the carefree female same-sex coupledom that, some critics argue, masks the poet's own embrace of male homoeroticism. "Soyons deux jeunes filles / Éprises de rien et de tout étonnées," says the poem to the reader of either sex.
Sappho was mythologized and loomed large for male poets of the era, and Théodore de Banville and Henri de Régnier were just two of the poets who wrote lesbian poems set in some version of ancient Greece. In the words of Gretchen Schultz who wrote an entire book about this era of literary cross-sex fascination (Sapphic Fathers: Discourses of Same-Sex Desire from Nineteenth Century France), male poets' quest for selfhood took detours through lesbian personae.
Best known in the classical world of all the lesbophile song cycles of this era remains Pierre Louÿs' 1894 Les Chansons de Bilitis, an elaborate pseudotranslation of an "ancient Greek" Sappho-like figure, Bilitis–in fact, entirely concocted by Louÿs–whose biography of the senses the song cycle follows, from heterosexual beginnings through lesbian blossoming to the reminiscing of old age. Louÿs' friend Claude Debussy set three of the poems to music in 1897 to create the lush piano and voice opus now known as Trois Chansons de Bilitis. Debussy then worked on another, longer cycle titled Musique de scène pour les Chansons de Bilitis with 12 of Louÿs' poems, but the text there is recited within the tableaux vivants with musical interludes scored for a small orchestra of flutes, harps and celesta. Recorded only a modest number of times-there's a Deutsche Grammophon recording with Catherine Deneuve as the recitant-this other version of Chansons is extremely rarely performed.
The three-song cycle with piano is another story: it is widely claimed by both mezzos and sopranos and has been recorded frequently. February 9, at the noontime Ensemble Studio concert at the COC, it will be sung by the young mezzo-soprano Emily D'Angelo accompanied by Hyejin Kwon at the piano. Both piano and vocal writing are of great richness, both of heightened sensuality of the Anaïs Nin kind. The well-curated program that abounds in literary references will also include baritone Bruno Roy with Stéphane Mayer at the piano in Poulenc's cycle La fraîcheur et le feu set to poems by Paul Éluard, as well as Ravel's last completed work, the colourful and energetic Don Quichotte à Dulcinée set to Paul Morand's poems. D'Angelo rounds out the event with Messiaen's Trois Mélodies, one of which is based on a poem written by the composer's mother, poet Cécile Sauvage; the remaining two are Messiaen's homage to her words.
The Lieder are another cultural domain where the poetic "I" wanders across the sexes and rewrites the lover and the beloved, primarily thanks to the performers who interpret them. While traditionally the poetic subject has always been male and the object of his interest female, many composers would bestow the same cycle to a variety of voices, and singers and pianists themselves would adopt song cycles however they saw fit. But performing traditions get established and listening habits settle in, and today Berlioz's Nuits d'été is sung primarily by mezzos and sopranos, while Schubert's Die Winterreise primarily by baritones or tenors. Only a handful of mezzos have dared record the Schubert cycle: Christa Ludwig, Brigitte Fassbaender, Nathalie Stutzmann and Alice Coote. Fassbaender's 1988 recording (with Aribert Reimann at the piano) in particular ruffled misogynist feathers. "Can a Woman Do a Man's Job in Schubert's 'Winterreise'?" pearl-clutched a New York Times critic in 1990 and proceeded to explain all the reasons the answer is no. Even fewer sopranos have recorded or performed it; one notable recent recording is by Christine Schaefer with Eric Schneider.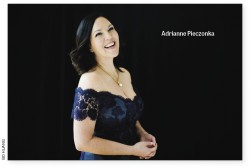 Lyric soprano Adrianne Pieczonka will be adding her unique voice and approach to the small but valiant contingent of Winterreise women this month, in the Mazzoleni Masters Concert Series at the RCM on February 12. Each singer brings a different personality to the narrator, and Pieczonka is likely to bring her deep knowledge of German language, her Vienna savvy and her impeccable Straussian pedigree-including her Marschallins-to the fore. A bright female voice will sing the dark poems to the ghostly presence of the beloved woman, and in this case it will be the voice of a singer who is indeed married to another woman. An important cultural first.
The cycle itself is ink black and non-negotiably so. "I came a stranger, I depart a stranger." The first of Wilhelm Müller's 24 poems, Gute Nacht, sets the tone. The narrator is leaving the house and his beloved, never to return. There was even talk of marriage, but all came to naught. He could have been a music teacher or a tutor there. We are never told; or why he is leaving, by choice or by somebody's demand. "We are drawn in by an obsessively confessional soul…who won't give us the facts," as Ian Bostridge writes in his recent book Schubert's Winter Journey.
He walks through the snow-covered wood, but equally through the landscape of his memory. Objects and trees appear that are heavy with meaning and pain, a postman rings but brings no mail, a graveyard is called an inn, and the snow and the ice remain constant. The final song takes us before the barefoot hurdy-gurdy busker: "Wunderlicher Alter!" Strange old man! Will his be the music to accompany the poet? Should the poet, in this apparent but not a little sinister break from the solitude, now follow him?
Stage directors have been taking interest in Winterreise's scenic potential at least since the 90s. The 2014 semi-staging by William Kentridge with elaborate video projections behind baritone Matthias Goerne and pianist Markus Hinterhäuser will be available on DVD later this month, and it's easy to predict more and more directors having a look at the piece. With Adrianne Pieczonka, and Rachel Andrist at the piano, we will finally have a chance to hear an all-female edition of the cycle which is to this day chiefly performed as an all-male enterprise.
QUICK PICKS
Feb 1 and 2: Two solos (Karina Gauvin in Pie Jesu and Russell Braun in Libera me) in Fauré's Requiem with the Toronto Symphony Orchestra might on their own be worth going to the concert for, but of course the entire Requiem will be played, with the Amadeus Choir and Elmer Iseler Singers; Stéphane Denève conducts.
Feb 3 and 4: Jeremy Dutcher – whom you might have noticed in Soundstream's Electric Messiah – is a young singer/songwriter/composer to watch. He combines a training in Western classical music with the musical traditions of his Wolastoq Nation and a gusto for contemporary creations. "Shapeshifting between classical, contemporary, traditional and jazz" is how he describes his approach and once you hear him live, you get what he means. He will be one of the soloists at Toronto Consort's "Kanatha/Canada" program at Trinity-St. Paul's Centre, the mainstay of which will be the choral piece Wendake/Huronia by John Beckwith, a reflection on Samuel de Champlain's first and only passage four centuries ago through what is now known as Ontario and his encounters with Ontario's First Nations. Alongside the instrumental and vocal core ensemble of the Toronto Consort, including Laura Pudwell as the alto soloist, and singers of the Toronto Chamber Choir, the program will feature Huron-Wendat poet and historian Georges Sioui as the narrator and First Nations singer-drummers Shirley Hay and Marilyn George. The Consort will also perform a selection of early French-Canadian folksongs, including Le Prince Eugène, Renaud and Dans les prisons de Nantes.
Mar 3: The Cecilia String Quartet, with the always subtle Lawrence Wiliford, perform Amoretti for Tenor and String Quartet: five of Elizabethan poet Edmund Spenser's sonnets set to music by British composer Edmund Rubbra (1901-1986). The rest of the program at the Isabel Bader Centre for the Performing Arts in Kingston, is also of interest: Schubert's Death and the Maiden string quartet and the Britten-arranged Purcell Chacony for strings in G Minor.
Lydia Perović is an arts journalist in Toronto. Send her your art-of-song news to artofsong@thewholenote.com.