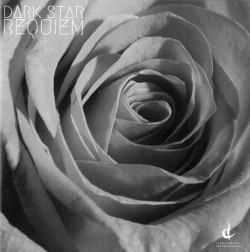 Andrew Staniland; Jill Battson – Dark Star Requiem
Neema Bickersteth; Krisztina Szabó; Peter McGillivray; Marcus Nance; Elmer Iseler Singers; Gryphon Trio; Ryan Scott; Mark Duggan; Wayne Strongman
Centrediscs CMCCD 22716
(musiccentre.ca)
In a 2010 review of a Luminato performance of Dark Star Requiem, Joseph K. So said "the text would have benefited from surtitles." I'm afraid that a lack of libretto for this recording left me with a similar reaction. This is a shame, as I'm a huge McGillivray and Szabó fan. Also, when I interviewed librettist Jill Battson in 2010, I was intrigued by what she was doing with the 19 poems comprising the piece. These days, even English performances carry same-language surtitles, and perhaps this production would have been more accessible as a DVD release. Despite excellent enunciation by the soloists and Elmer Iseler Singers, the words are often overwhelmed by the music and miking from different distances, and I was only able to catch snippets of much of the text; even the parts of the Mass used in the libretto were lost to this Latinist, as was my concentration: it was too hard to hear this work holistically, trying to follow the sung and spoken words.
The music, however, is intriguing. Track 1, Zero Six One, is a chilling introduction to the work by highlighting the assigned numbers for HIV-1 and HIV-2 from the International Committee on Taxonomy of Viruses, and it brought to mind the song Three-Five-Zero-Zero, from the musical Hair. There's something very affecting about using enumeration to humanize huge horrors. Unfortunately, the percussion seems to be competing with the singers throughout the CD; however, the Gryphon Trio's strings play empathetically.