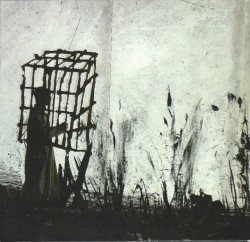 Ain't Got Long
Art of Time Ensemble
Art of Time Recordings ART003 (artoftimeensemble.com)
Ain't Got Long features the Toronto-based Art of Time Ensemble led by Andrew Burashko and Jonathan Goldsmith, arranger and producer. Ten numbers by songwriters ranging from Irving Berlin to Radiohead are arranged with distinction by Goldsmith, featuring singers Madeline Peyroux, Gregory Hoskins, Jessica Mitchell and Sarah Slean. Among outstanding instrumentalists, Peter Lutek plays a variety of woodwinds throughout. Goldsmith's inspired title track uses a solo vocal from one of Alan Lomax's Prison Songs recordings, successively adding echoing, a beat, increasingly dissonant chords and more. A ripple effect results that expands in time and space and amplifies the prisoner's cry.
Especially creative Goldsmith arrangements include Love in Vain (Robert Johnson) where the achingly bluesy vocal by Peyroux is surrounded by Ravelian piano chords, Hendrix-like electric guitar from Rob Piltch, and eventually, dissonant high strings that capture the song's despair. Another one I like is of Radiohead's Exit Music (For A Film), sung effectively by Mitchell, who at one point descends unexpectedly into a very low register. The classically based arrangement for piano and strings includes scintillating Chopin-like arpeggios from pianist Burashko, plus familiar high-pitched chords from Der Rosenkavalier at the end. Other songs, with arrangements ranging from traditional to unconventional, include Calling All Angels (Jane Siberry) sung movingly by Hoskins, Sad Song (Lou Reed) with an original vocal interpretation by Slean, and a fine Someone to Watch Over Me (George and Ira Gershwin) by Peyroux.