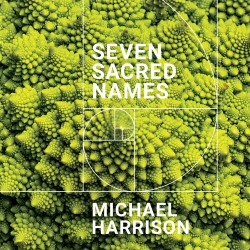 Michael Harrison – Seven Sacred Names
Various Artists
Cantaloupe Music CA21157 (naxosdirect.com/search/ca21157)
American composer/pianist Michael Harrison was an early protégé of the minimalist pioneer LaMonte Young and is a winner of many prizes including a 2018/19 Guggenheim Fellowship. His creations include not only a long series of compositions and recordings, but also innovative piano tunings and the Harmonic Piano, a grand piano with 24 keys per octave. The new CD Seven Sacred Names is a companion to the book Nature's Hidden Dimension by W.H.S. Gebel. Based in Sufi mysticism, it strikes me as a crossroads of music and spirituality created by Harrison and associates, where the Seven Names denote stages of an awakening self.
The Prologue – simple and triadic, reminiscent of Philip Glass – comes back much varied in the Epilogue (Name No.7). The Names then proceed as titles to the music. Referring to existence, self-awareness and will, each one has more complex music: No.1: piano and overtone series; No.2: addition of melody along with vocal, violin and electronic tanpura (tamboura) drones; No.3: rhythms and cross-rhythms, polyphony, and tabla – associated with "will," this last one seems stiff and too long. From here are Names that I appreciate more: No.4 ("desire"), whose piano and expressive violin reminds me of certain lucid French compositions; No.5, the delightful syllabic vocal/electronic piece "The Acoustic Constellation" sung by Roomful of Teeth; and No.6 featuring the sustained, constantly transforming tones of Harrison's Harmonic Piano. A unique, enriching experience.